What would you do if, At the age of 17, thousands of people are trying to voice their opinion about you? This was the case for pole vaulter  Allison Stokke but thanks to a great support system from family and friends, she was able to keep her mental health in check. 
Read along to know more about Allison Stokke and how she became a viral sensation with a controversial photo that almost ended her career. 
Allison Rebecca Stokke Fowler is an American athlete and fitness model. She was both a track and field pole vaulter who was famously known for breaking many records in competitions from her high school days up to her college days.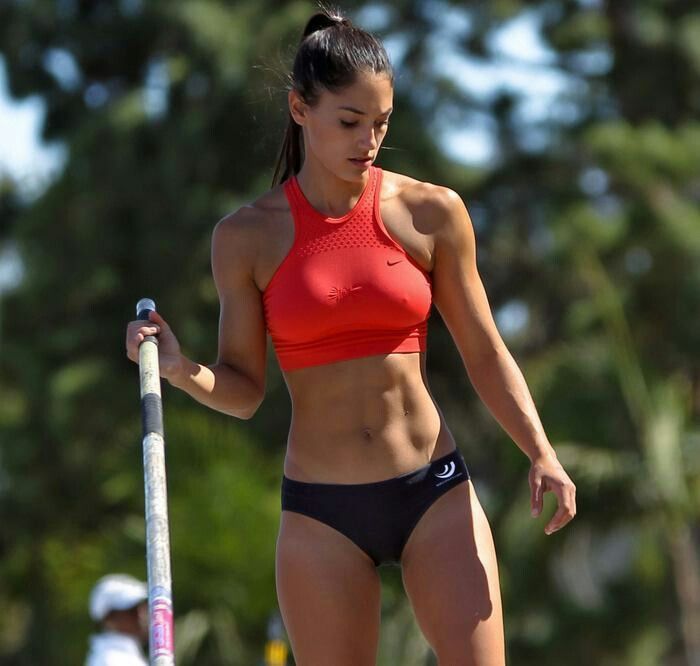 Allison Stokke was born on March 22nd, 1989 making her 32 years old as of 2021. She was born to Allan and Cindy Stokke and has a brother, David Stokke. They all lived together as a family in Newport Beach, California. 
WHERE DID ALLISON STOKKE GO TO SCHOOL?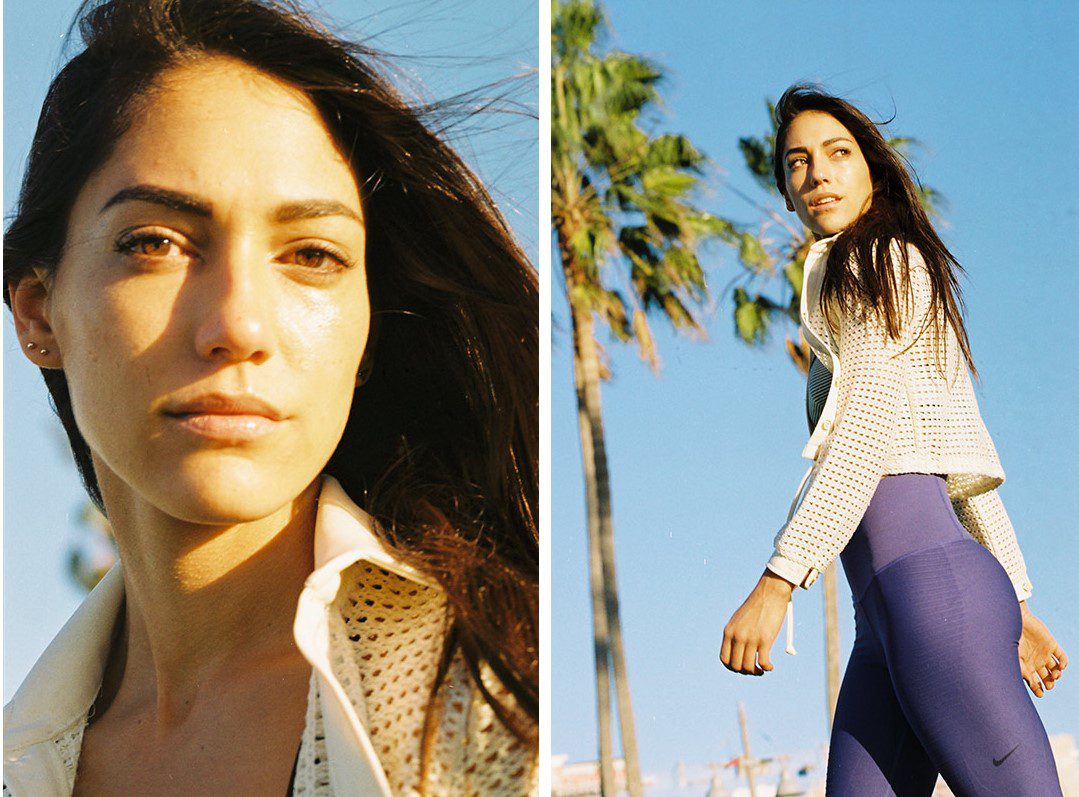 ALLISON STOKKE POLE VAULTING
Allison Stokke's love for pole vaulting began at a very young age as she was born into a family that loved sports. Allison's brother, David Stokke was a professional youth Gymnast. Allison once tried gymnastics as a sport but did not thrive in it. She then practiced Pole Vaulting which she did excelled in and decided to nurture her potential.  
As a high school freshman in 2004, Allison Stokke won the US Championship when she broke the school record under the category of age 15/16, she scaled 3.86m which is 12 feet and 8 inches. The national high school rankings was only the beginning of her athletic career.
In 2005, while in her sophomore level of studying, she broke her record by scaling 4.11m which is 13 feet and 5.75 inches.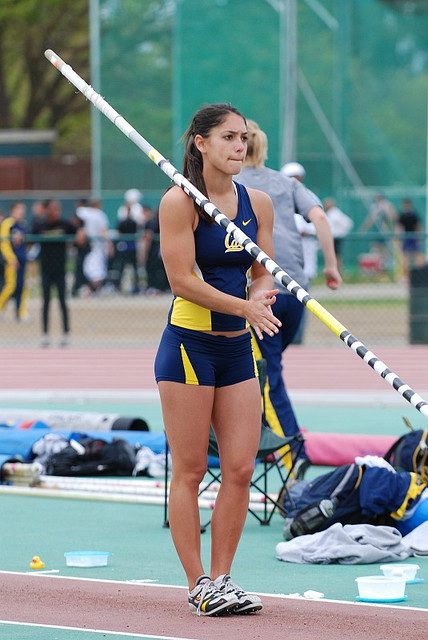 No sooner had she scaled 4.11m than she broke her ankle one day while on practice because of miscalculating her steps. The doctors advised her to take a break to recover. This caused Allison Stokke not to compete for six months. 
She recovered well and in her senior year at high school, she came back stronger in her sports nd emerged eighth at the national junior championships! She broke her record again by hitting 4.14m which is 13 feet and 7 inches, becoming the California State Champion. 
Her pole vault success was recognized by many sportsmen and she earned an athletic scholarship to the University of California where she became part of the California Golden Bears team. In her 2nd year of study, she was able to break her previous record by scaling 4.21 m which is 13 feet and 9.75 inches.
Allison Stokke competed at two NCAA women's division championships and the 2011 NCAA indoor championships saw her earn regional academic honors. She secured an all-American status when she was in eighth place at the NCAA indoor championship. She was also eighth in the PAC 10 championship.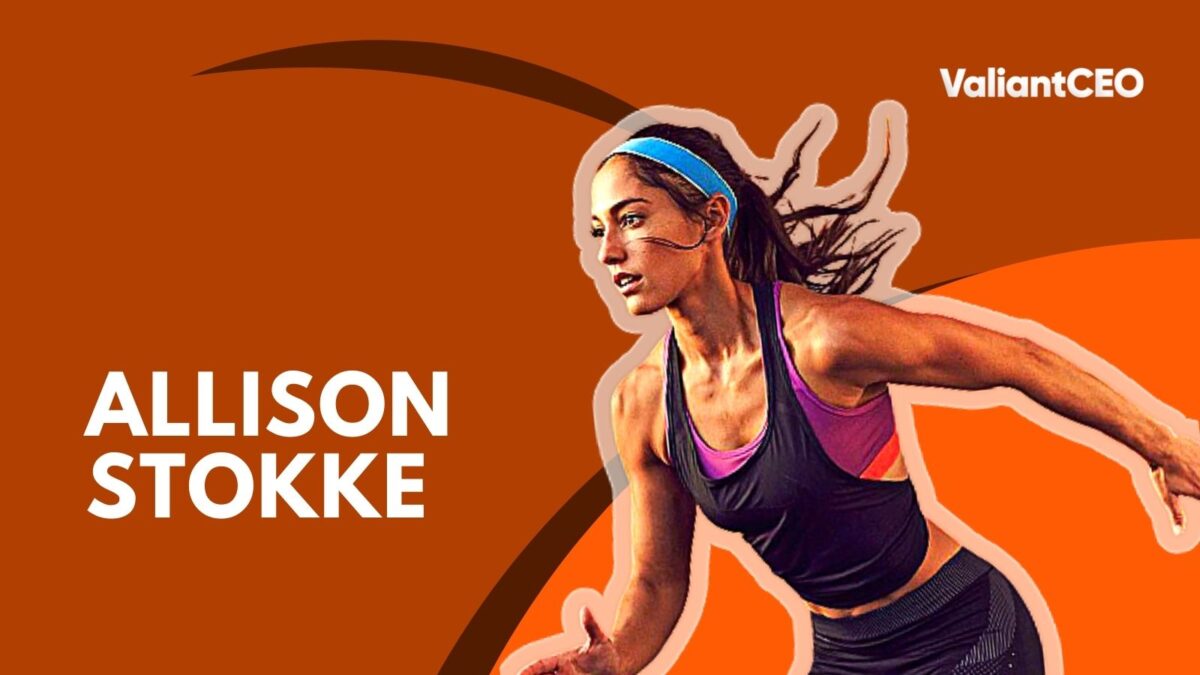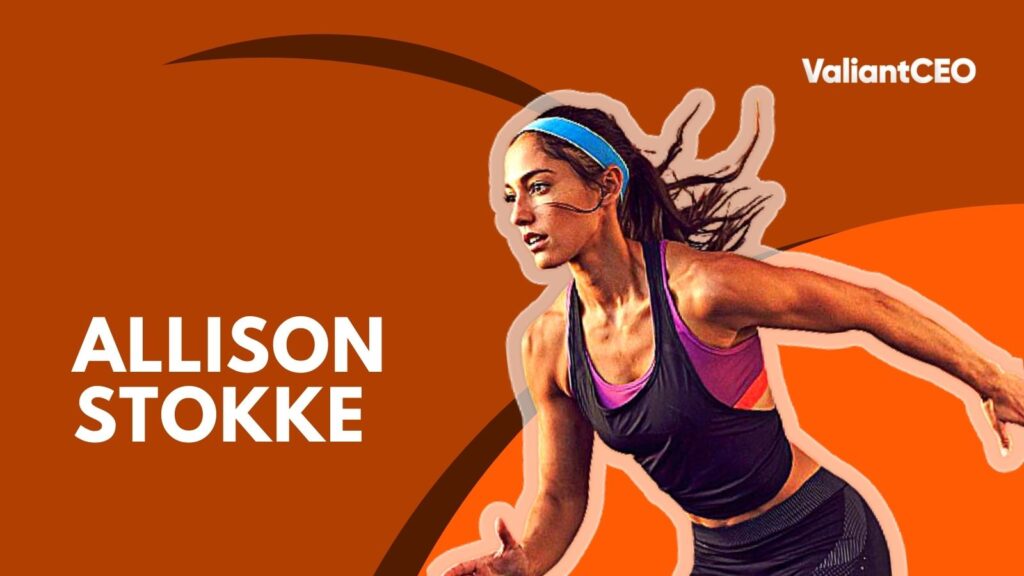 Allison Stokke with her very determined spirit always wanted to take part in the Olympics.Allison Stokke's final and lifetime record is 4.36m which is 14 feet and 3.625 inches. She achieved the record in 2012 while intending to participate in the Olympics. 
Stokke was not able to qualify when she attempted to take part in the American Olympic team trials as she fell short of the required pass mark for the qualification that year.  She participated in the United States Olympic trials but she could not clear the 4.25 m needed to qualify. 
Allison Stokke's performance kept declining until she stopped her pole vaulting career and chose to stick to working with brands as a sponsored athlete and model.
ALLISON STOKKE'S POLE VAULTING ACHIEVEMENTS FROM 2004 TO 2017
Allison Stokke's journey had been an upward spiral up until 2012 when she missed the mark to join the American Olympic team. Her performance started fluctuating since then. Below are Allison's pole vaulting achievements over the years :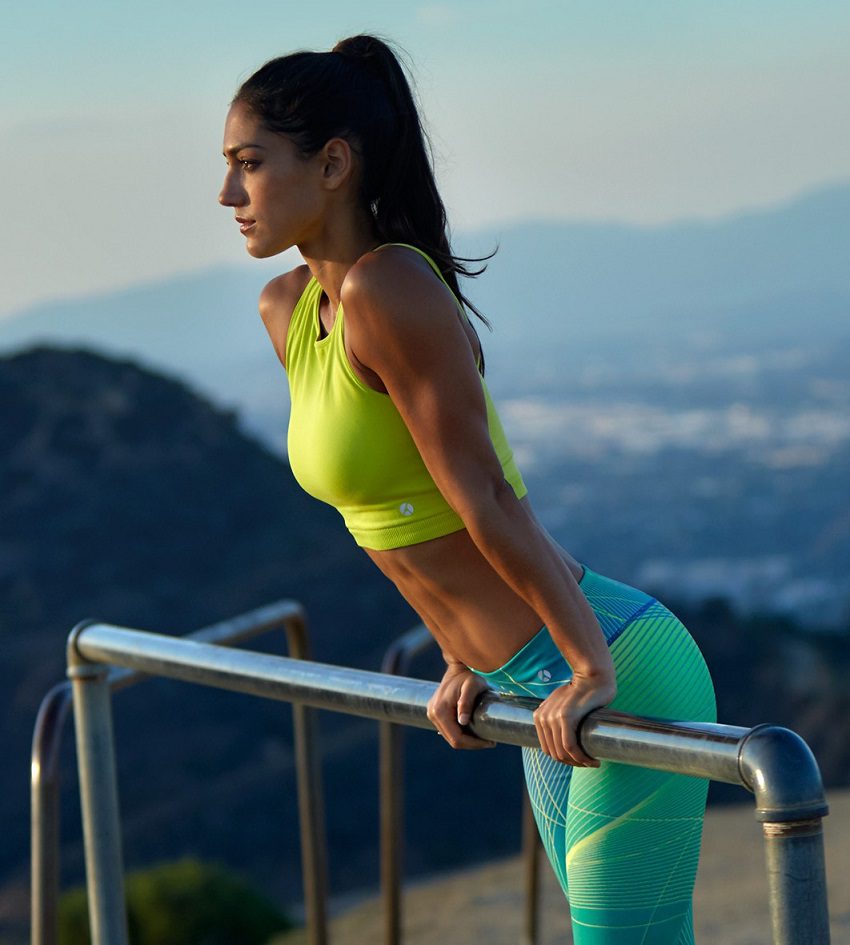 In 2004, she scaled 3.86m which is 12 feet and 8 inches. 
In 2005, she scaled 4.11m which is 13 feet and 5.75 inches. 
In 2006, she scaled 3.88m which is 12 feet and 8.75 inches. 
In 2007, she scaled 4.14m which is 13 feet and 7 inches. 
In 2008, she scaled 4.11m which is 13 feet and 5.75 inches.
In 2009, she scaled 4.21m which is 13 feet and 9.75 inches.
In 2010, she scaled 4.10 m which is 13 feet and 5.375 inches.
In 2011, she scaled 4.26m which is 13 feet and 11.75 inches.
In 2012, she scaled 4.36m which is 14 feet and 3.625 inches. 
In 2013, she scaled 4.20m which is 13 feet and 9.375 inches. 
In 2014, she scaled 3.95m which is 12 feet and 11.5 inches.
In 2015, she scaled 4.15m which is 13 feet and 7.375 inches.
In 2016, she scaled 4.16m which is 13 feet and 7.75 inches.
In 2017 she scaled 4.27m which is 14 feet and 0.125 inches.
ALLISON STOKKE'S FAMOUS PHOTO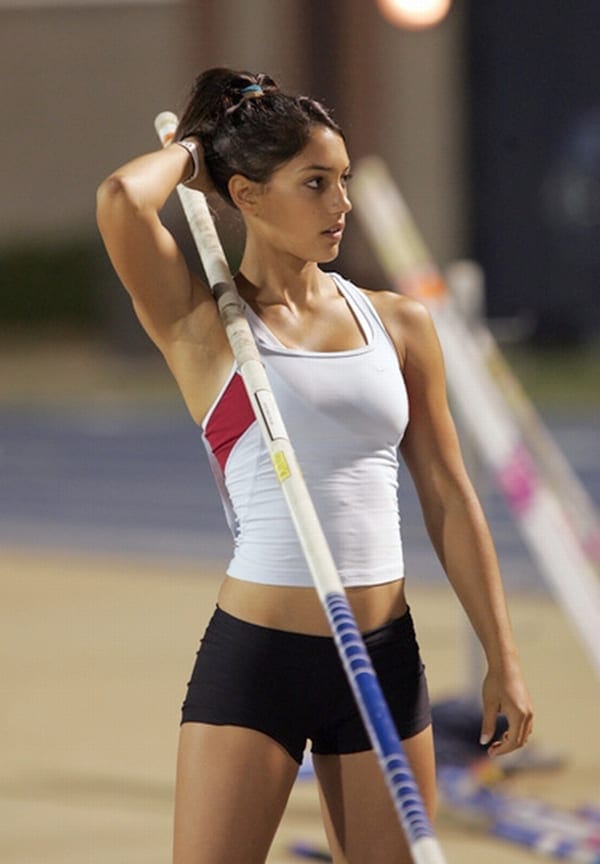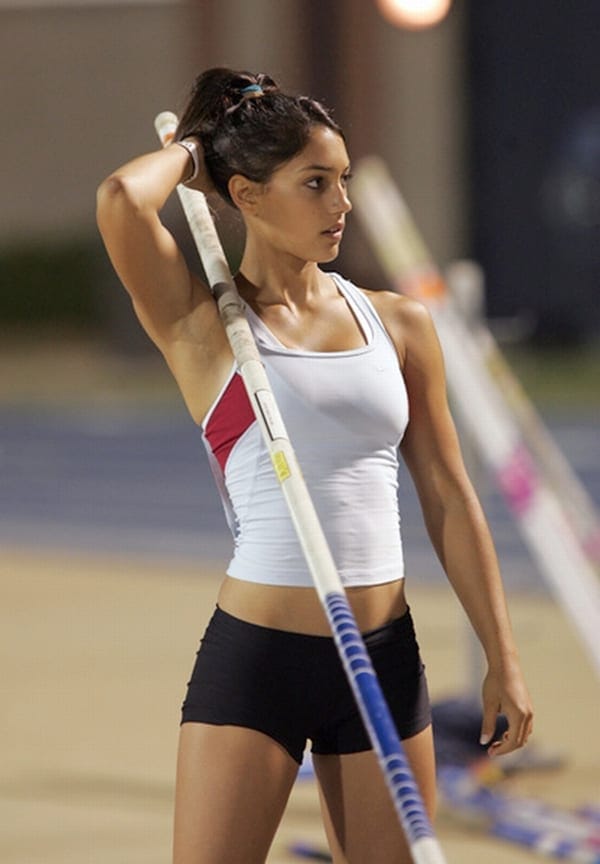 On one night in 2007, while Allison Stokke was 17 years old, she became an internet phenomenon not for pole vaulting, but because of a photo. Her picture was added to a Californian track and field website and was reposted on a sports blog with a mostly male audience with the caption"Pole Vaulting is Sexy, Barely Legal."
The Allison Stokke photo became viral and was circulated on the internet through nearly all social media platforms. There were comments from Los Angeles Times, The Washington post, The BBC, Der Spiegel and on several online search engines.
The viral photo which became a viral sensation was captured by a California-based photographer. It was shot in New York City at a track event where Allison was captured preparing and warming up for the track event in which she was to compete in.
Following the viral photo of this female athlete, Allison Stokke, going viral, retweets, and reposts by people all over the world was the order of the week and the fame continued growing despite Allison being 17 years at the time. Big media houses such as The LA Times, The Sydney Herald, and many more wrote blogs about her and invited her for interviews and photoshoots.
The photo being taken aimed to appreciate Allison's beauty and body shape to be precise but the photo almost ruined her career as it garnered unwanted attention instead. It was hard for her to cope with her new found fame, as she was young. Allison nearly sunk into depression as all she ever wanted was to be recognized for her pole vaulting technique and nothing else.
Wherever she would go, on her normal day-to-day activities and in succeeding track and field events in high school, photographers would flood next to her to take photos of her from inappropriate angles. Grown men would also begin pursuing her at such a young age.
The University of California claimed that they could not post her photo on the school website under the athletics profile segment because the first time they did, they received numerous uncontrollable emails from men asking for a signed copy of the photo.
The fame from this famous photo brought this young woman good tidings as well, Allison Stokke began to get partnerships as a sportswear model for modeling agencies and big athletics brands. Her parents were very supportive in helping her handle the media pressure and in making decisions on who to partner with as an independent female athlete.
ALLISON STOKKE'S MODELLING CAREER
Allison Stokke is a sportswear model. She has been fortunate to partner and model for many sportswear brands such as Nike, Athletica Athleisure in 2015, and Uniqlo in 2016.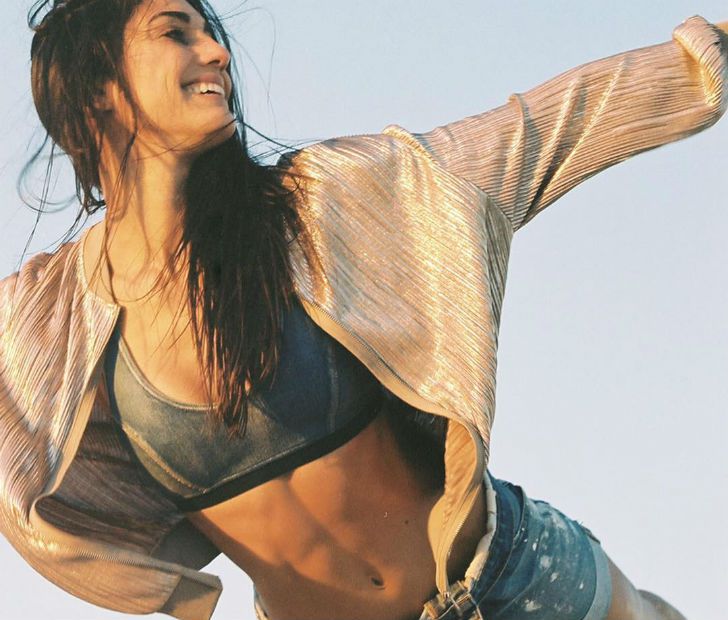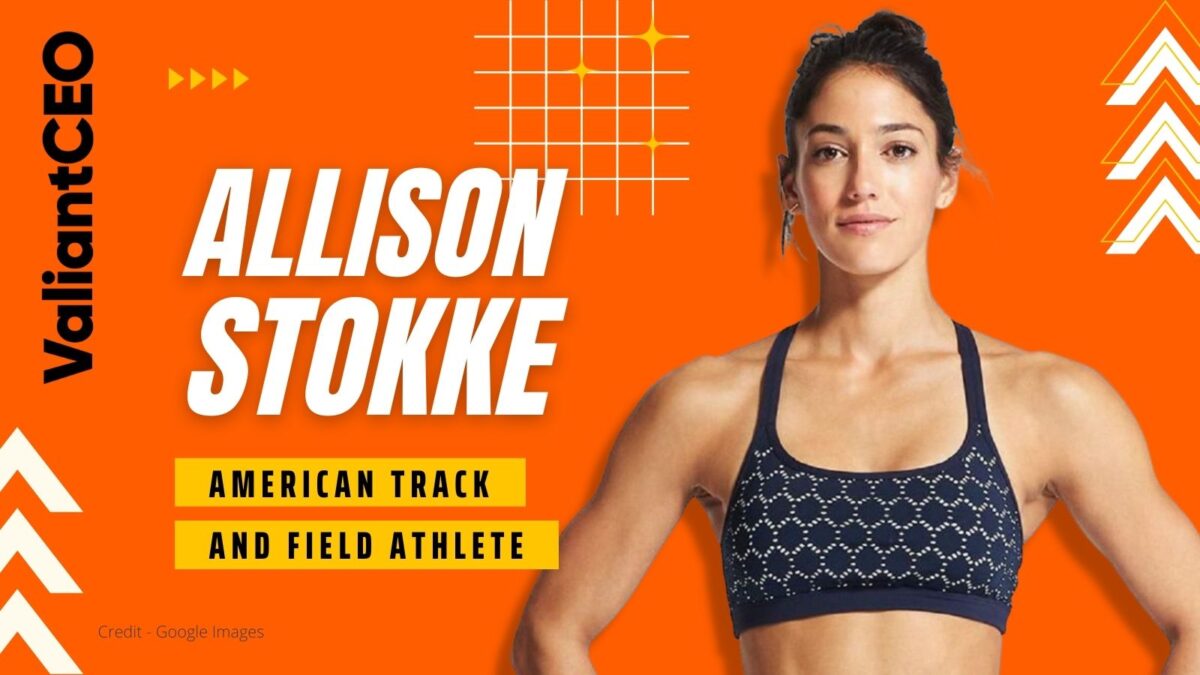 FREQUENTLY ASKED QUESTIONS ABOUT ALLISON STOKKE
How much is Allison Stokke worth?
As of 2021, Allison Stokke has a net worth of more than $500,000 which has been earned throughout her career as a pole vaulter and as a fitness model. 
How tall is Allison Stokke?
Rickie Fowler's wife, Allison Stokke is 170 cm tall which is 5 feet 7 inches tall. 
Her height has highly contributed to her athletic career as a pole vaulter because in pole vaulting, the taller the athlete, the higher the reach, and the higher the reach, the better the striking of the pole. 
Who is Allison Stokke dating?
Allison Stokke is the wife to American golf player, Rickie Fowler, who plays on the PGA Tour. Rickie Fowler has taken part in numerous PGA Championships. 
They began dating in April 2017 or at least became public as boyfriend and girlfriend then after they posted a photo together in Texas at the MotoGP Race. The couple is often seen together in events such as the Ryder Cup gala dinner.
 They got engaged in June 2018 and got married a year later in October 2019 in Cabo San Lucas, Mexico. Marcy Blum who is the owner of the Marcy Blum Associates Inc. in New York(a top-rated event and wedding planning company) was the wedding planner at their wedding. The couple is Marcy Blum's associates. It is rumored that the couple spent their honeymoon in Mexico.
They are one of the most loved sports couples in the world.
How many kids does Allison Stokke have?
Rickie Fowler announced on Monday 21st June 2021 that they are expecting a baby girl in November 2021. Allison Stokke and Rickie Fowler welcomed their firstborn daughter Maya Fowler on November 18, 2021.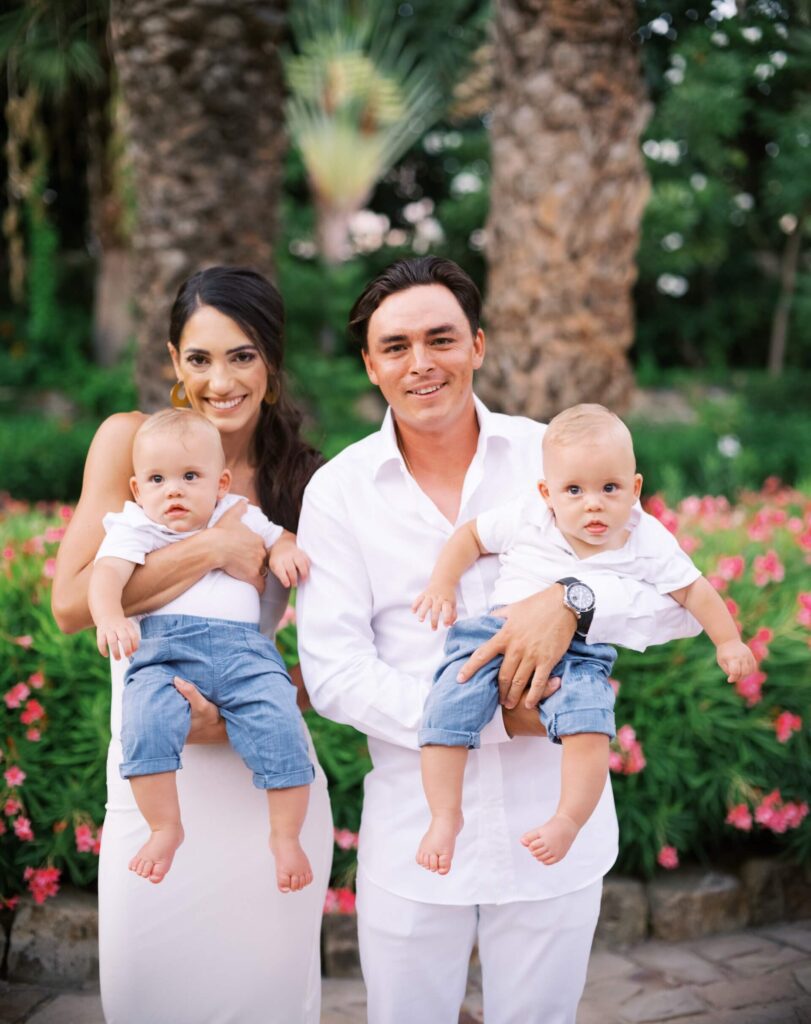 ALLISON STOKKE'S SOCIAL MEDIA PLATFORMS