John Gretton Willink, who is commonly referred to as "Jocko Willink" is an atypical American Author of both adult non-fiction and children's book, an eloquent podcaster on the Jocko Podcast which he has founded.  He started as an enlisted seal then rose to become a seal officer.  He later retired as a Naval officer who served in the US Navy Seal for 20 years. During his tenure, his first eight years were served under the Seal Team 1 and 2 and the remaining twelve years were served under the Seal Team with other seal leaders 3. Jocko Willink is also an entrepreneur who has not only founded his own company but also co-owned companies with great people.
Read along to know more about this legendary man.
THE EARLY LIFE OF JOCKO WILLINK
Jocko Willink was born on 8th September 1971 in Connecticut, United States. He later grew up in New England in the USA with his two siblings. As a child, he was ambitious and had a tenacity that led him to join the military school. His father, who was a school teacher, contributed highly to his personality as he was a strict disciplinarian.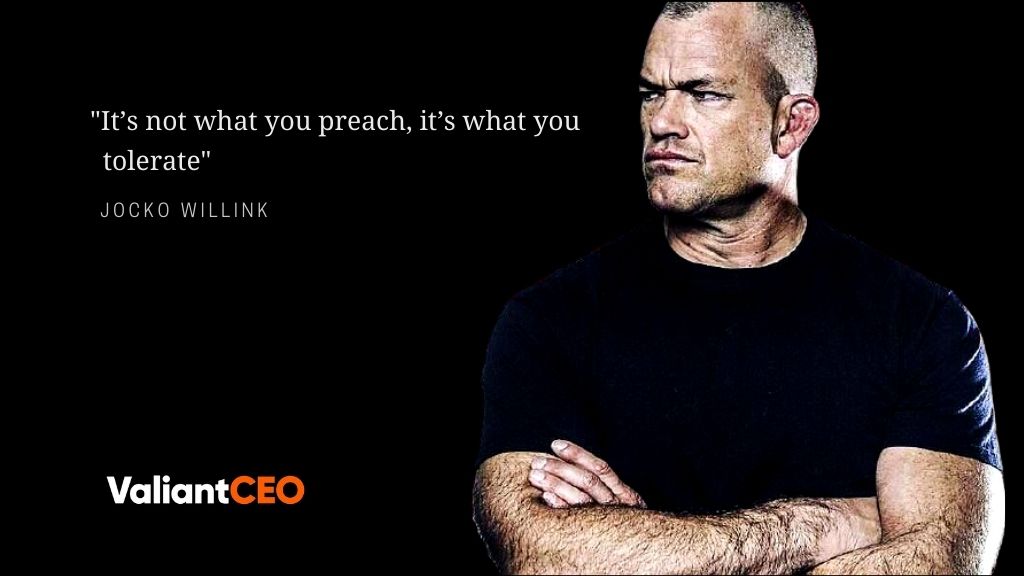 Jocko Willink, later on, studied at the University of San Diego and graduated in 2003 with a bachelor's degree in English. His degree, later on, came to help with his writing career as he authored more than 5 books by himself.
JOCKO WILLINK'S MILITARY CAREER
Immediately after graduating from high school, Jocko Willink was accepted into the US Navy Seal and trained for the Basic underwater demolition seal training at the Naval Amphibious Base Coronado. He is a former US Navy Seal Commander who led combat and led Seal operations in the Iraq war. He worked around Asia, Europe, and the Middle East.
As there has been a war between Afghanistan and the Taliban in 2021, retired US Navy Seal Jocko Willink urges all people to stand up against evil for "The only thing that can stop evil is people willing to stand and fight and sacrifice to destroy it. When there is no will to fight, evil will win. Innocent people will suffer. Darkness will expand." he said in a Facebook Post
He led and commanded the Seal Team 3 task unit who fought in the battle in Ramadi against the Iraqis. He received numerous awards and decorations during his time in service from bronze stars to silver stars thanks to his qualities as an effective leader. 
He began as an ordinary member of the US Navy Seal, but he had been promoted to the Lieutenant Commander position by the time he was retiring in October 2010. He had also been a commander of Task Unit Bruiser of the Seal Team 3 and a platoon commander.
JOCKO WILLINK'S AUTHORSHIP
Jocko Willink has authored both adult and children's books. When it comes to adult books, Jocko Willink majored in non-fiction due to his passion for leadership and brevity and hence teaching it through his books. Thanks to his bachelor's degree in English from the University of San Diego, his communication through his books have been able to reach a wide audience. Five of his books have been among the New York Times Bestseller List and we all know how this is a big deal considering a large number of books in the market!
Lovers of self-help books are looking forward to his next release in the future.
In 2018, he wrote Mikey and the Dragons (2018) a stand-alone book while he began a series called Way of the Warrior Kid in 2017. The series consists of 3  books: The Way of the Warrior Kid which was published in 2017, Marc's Mission: Way of the Warrior Kid which was published in 2018 and Way of the Warrior Kid 3: Where there's a Will…  which was published in 2019. 
The children's series books teach on finding your inner strength and being the best version of yourself even in the midst of challenges. They have sold widely and a report by Amazon showed that the children's books are among the top 50 best selling books on amazon. 
To purchase Jocko Willink's books, you can order them online on Amazon and have them delivered to your doorstep or you can purchase them at your nearest bookstore.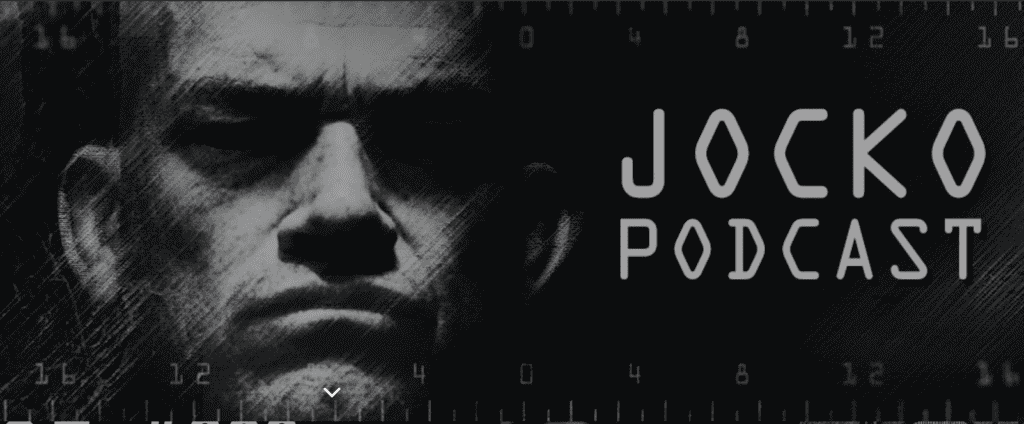 Jocko Willink made his first public appearance on the Tim Ferriss podcast Show and the episode has been the most downloadable. He promoted the book titled Extreme ownership- How Navy Seals Lead and Win on that show. The book has leadership lessons that are effective for leaders to follow. On the Show, Tim Ferris urged him to start a podcast show. Joe Rogan also invited him on his podcast and also urged him to be a podcaster which he eventually did.
Jocko Willink started a podcast known as the Jocko Podcast in December 2015. Jocko thought it wise to have his podcast where he can share widely about his journey and the lessons learned so far.
In his podcast, the Jocko Podcast, he majorly talks about discipline and leadership in all spheres of our lives such as relationships, family, war, just to mention a few as great ingredients to success. He is also passionate about fitness and specifically Brazilian Jiu-Jitsu which he also shares on his podcast. His podcast has given him a space to talk freely about the things he loves and is passionate about.
As a retired navy seal officer with great leadership principles, his podcast was sure to be a great success. He has gained many listeners over the years as listeners learn from experience and in 2016, it was selected as one of the top 12 podcasts of the year by iTunes characterized by numerous downloads done in the year by listeners and many hours of listening time. The top-rated Jocko podcast is among the 10 most downloaded podcasts of the year.
Jocko Willinks has a co-host in his podcast who goes by the name Echo Charles. Echo Charles is a media personality and the producer and director of the Jocko podcast. The two most definitely make an awesome duet!
To listen to the Jocko Podcast, click here. The Jocko podcast can also be found on Youtube in video form where Echo Charles the producer posts about 2-3 times a week.
In 2010, after Jocko Willink retired from the Navy, he launched his own company as the Chief Executive Officer (CEO)  with Leif Babin called Echelon Front Leadership Consulting. The company offers unmatched leadership training on how to be a good leader, strategy, innovation, safety and risk mitigation, team building, and crisis management. The solutions have been developed and proven in combat and now being taught to individuals, teams, companies, and organizations.
As an executive coach who has learned through his experiences on the battlefield, he is a leadership instructor and a strategic advisor who teaches and helps others to not only be a leader in self-defense but also to win in every battle.
Thanks to his entrepreneurial spirit, Jocko has been able to co-own companies with many profound people. For instance, Jocko co-owns Origin USA which is a manufacturer of products for Jiu-Jitsu, MMA, BJJ, Grappling, and Lifestyle Athletes. Some of the products manufactured in the line are lifestyle clothing, dietary supplements, and fitness types of equipment for all types of workouts.
Speaking of wellness and fitness, Jocko Willink founded a gym called Victory MMA and Fitness which is a gym training facility. At the gym, Jocko Willink is an executive coach and trainer of Jiu-jitsu which is a self-defense mechanism whose origin is Brazil. The Victory MMA and Fitness gym are famous for use by boxers and wrestlers who are offered a variety of gym workouts to train with.
Did you know that Jocko Willink is a black belt in Jiu-Jitsu? He achieved it from Dean Lister for his practice in Brazilian Jiu-jitsu. A black belt is a belt worn by experts in judo, karate, and other martial arts which Jiu-jitsu is part of.
Click here to check out Echelon Front's website and make inquiries on services you would like offered to you and/or your team
Jocko Willink has received many reputable awards and decorations throughout his lifetime. 
During his time serving at the US Navy Seal, Jocko Willink was awarded the following : 
Silver Star which is awarded for valor in combat.
Bronze Star with V-device which is awarded for heroic achievement in combat. 
Meritorious Service Medal.
Navy and Marine Corps Commendation Medal with 1 Gold 5/16 inch star which is awarded for sustained acts of heroism.
Navy and Marine Corps Achievement Medal with 4 Gold 5/16 inch stars.
Combat Action Ribbon which is awarded to the United States sea service members both in ground or surface combat.
Navy Unit Commendation with 2 service stars.
Navy Meritorious Unit Commendation.
Battle Efficiency Award which recognizes sustained superior performance in an operational environment. 
Navy Good Conduct Medal with 2 service stars.
Special Warfare Insignia Badge which is awarded to people who completed the BUD/S training.
Navy Fleet Marine Force Ribbon.
National Defense Service Medal with 1 service star.
Armed Forces Expeditionary Medal with 1 service star.
Southwest Asia Service Medal with 1 service star.
 Iraq Campaign Medal with 3 campaign stars which were awarded to members of the military who were on duty in the borders of Iraq between 2003 and 2011. 
Global War on Terrorism Expeditionary Medal. 
Global War on Terrorism Service Medal.
Humanitarian Service Medal.
Navy and Marine Corps Sea Service Deployment Ribbon with 4 service stars which are awarded after completing deployment at sea.
Rifle Marksmanship Medal with Expert Device.
Pistol Marksmanship Medal with Expert Device.
Navy and Marine Corps Parachutist Badge. 
Jocko Willink's outstanding achievements in the US Navy Seal were truly worth the awards!
Jocko Willink is well known for the wisdom he speaks on discipline, leadership, and power. Many people have quoted him from his books and also his podcast. 
The best and most famous encouraging quotes from Jocko Willink include:  
"Discipline equals freedom." 
"It's not what you preach, it's what you tolerate."
"The test is not a complex one: when the alarm goes off, do you get up out of bed, or do you lie there in comfort and fall back to sleep?"
" The more you practice, the better you get, the more freedom you have to create. " 
"Good leaders don't make excuses. Instead, they figure out a way to get things done."
"A leader must lead, but also be ready to follow. "
FREQUENTLY ASKED QUESTIONS ABOUT JOCKO WILLINK
How much is Jocko Willink Worth?
As of 2021, the net worth of Jocko Willink is $6 million. Jocko Willink's worth has been contributed by his military career, authorship, podcasting, and his companies which have been thriving.
What time does Jocko go to bed? 
Jocko has quite an amazing sleep routine: On a regular night, he would go to bed at 11 PM and wake up at 4:30 AM. (His discipline allows to not rely on caffeine to stay alert during the day)
Who is Jocko Willink's wife?
Jocko Willink's wife is Hellen Louise Willink who grew up and lived in England. It so happened that Jocko was once stationed overseas in England making them meet there, the beginning of a perfect love story. They got married in 1997. Hellen was a flight attendant but retired early in her career to take care of their children.
How many children do Jocko and Hellen Willink have?
They have four children together. Three beautiful daughters and one handsome son.
How tall is Jocko Willink?
Jocko Willink is 1.8 meters tall which is approximately 5 feet and 9 inches tall. 
Did Jocko Willink see combat?
Yes, Jocko Willink saw combat, which is the fighting between armed forces, during his military service. As mentioned earlier, Jocko fought during the war in Iraq which involved combat actions. 
What is Jocko Willink famous for?
Jocko Willink is famous for being a highly decorated Navy Seal Officer and being the author of the New York Times Bestseller Extreme Ownership: How US Navy Seals Lead and Win. In addition, Jocko Willink is famous for his coaching skills on leadership and discipline through his company, The Echelon Front.
What does the Jocko Store sell?
Jocko Willink has an official Jocko Podcast Merchandise which sells clothing. The Jocko Store sells Men's Clothing, Women's Clothing, Kid's Clothing, Headwear and Accessories. You can also purchase Jocko Willink clothing from Amazon. 
They also offer free shipping for domestic orders above $100. Go make your order now!
JOCKO WILLINK'S SOCIAL MEDIA PROFILES