"You always mine the very best ground you can find"- Parker
Parker Russel Schnabel nicknamed the "Young Master" by his colleagues is an American reality television personality and a famous Gold Miner. He is popular for his role in the "Gold Rush" reality TV series which airs on the Discovery Channel.

Parker was born into a family of gold miners. This contributed largely to his passion and drive for gold mining. He is in his rights a young mogul in the Gold Mining industry.
Background Story of Parker Schnabel's mining
Parker Schnabel was Born on 22nd July 1994 in Haines, he then grew up in Porcupine Creek in Alaska. He was mostly raised by his grandfather, John Schnabel, who was a legendary gold miner and a TV personality. 
His grandfather was the owner of a mining company known as the Big Nugget Mine. In his childhood, Parker spent most of his summers with his grandpa on the ranch. He developed a passion for mining and impressively learned how to operate complex machines at a very young age.
At 16 years old, his passion for mining paid off as his grandfather allowed him to take control of the mining company and run all its day-to-day operations. Parker Schnabel concentrated completely on Gold Mining and running the Big Nugget Mine after his grandfather died on March 18th, 2016, aged 96 years old.
Parker has ever since been in the Gold Mining Trade and has managed to star on a reality TV series as a  result.
Where did Parker Schnabel go to school?
Parker Schnabel went to Haines High School and during that period, he played partly on the basketball team. He was mostly an "outdoor person" who loved taking adventures. His original plan was to concentrate on studying geology or mining at a college level to better enable him to join his family's mining business.
However, instead of attending a college or university, he opted to invest his college tuition money into building and growing the company.  He used money his parents and grandparents had set aside for him in a college trust fund. In doing so, Parker Schnabel mined about 960g of Gold in his first season, on the Gold Rush TV series. This was a huge win for him as it raised his net worth from nothing to $55,000.
Parker Schnabel's Gold Mining Career
Parker Schnabel has amassed his sizable fortune from gold mining. He has been in charge of the daily operations of the family mining company, Big Nugget, since the age of 16. He started his career by collecting funds and investments to set up his operation. During the first season, on the show Gold Rush, he found an impressive 960 gram of gold in the Klondike. From then on, he has never backed out of business.  
Schnabel became famous when he starred and was also part of the production team in the Discovery Channel series 'Gold Rush' which had its debut in 2010. He became a fan favorite for his abrasive and macho behavior. Schnabel also starred in the reality television series 'Gold Rush: The Dirt' between the years 2012 to 2016.
The following year, he starred in the spin-off reality TV series Gold Rush: Parker's Trail'. Interestingly, Parker has also played the role of a producer on all three shows.  He has been in Gold Rush since 2010, Gold Rush: Parker's Trail since 2017, Gold Rush: Pay Dirt since 2013
By the time he was 24 years old, he had managed to mine gold worth $13 million. So far, he has used a significant amount of his earnings on mining equipment..
Although he is immensely wealthy, Parker does not lead a flashy lifestyle like many people his age. He mostly spends his days with friends and the cast of Gold Rush.  He has a black dog that he likes to spend time with and to share pictures of on his Instagram account @goldrushparker, which has a huge following of 429K followers.  He named his Dog Doze Man and spends most of his free time with it.  
He drinks with friends during birthday parties and on some other special occasions. He has a blasting crew that aids in digging out mines and preparing scenes for mining. He is arguably very antisocial and has been quoted saying that he has never made relationships a priority in his life.
Parker Schnabel-Gold Rush Reality Series
Gold Rush is a popular reality TV series that follows the lives of gold miners who completely depend on Gold Mining to earn a living. The series airs on the Discovery Channel and it shows the combined skill set and efforts of Parker Schnabel and his fellow mining families running mining companies. 
The miners face various obstacles and overcome several challenges as they dig for gold in the vast regions of Canada and the United States. The show first aired when Parker Schnabel was just a kid. As listed on Wikipedia, each season of the series has about 22 episodes and it has produced 11 seasons on Discovery Channel. In the series, Parker Schnabel has a team of mechanics who work on bikes, tractors, and other machinery to make the mining exercises possible. 
Parker only began starring in the show when his grandfather let him have complete control of the company. Before then the show cast his grandfather as the star and Parker would only appear from time to time.
Few facts about the Gold Rush show
It takes a minimum of six months to film a whole season- A season has about 22 episodes. 

Producers prefer a cast with a little mining experience-they believe this creates more drama and makes the show a bit more interesting for television.

Parker and his colleagues are encouraged to always use the word gold and not any other slang to help push the brand. 

The crew is always supervised by professionals. State officials are often present at the mining locations, standing just off-camera to keep an eye on things.
Parker Schnabel's Net-Worth 2021
Parker Schnabel earns around $25,000 per month from starring on Gold Rush. As of June 2021, Parker Schnabel is estimated to be worth $10M which is mostly attributed to his profession as a Gold Miner and his role in the show Gold Rush.
His main source of income has been from the Big Nugget Mine that he inherited from his grandfather. Most of the earnings from the series are invested in purchasing more equipment for the show and upgrading the available ones.
Things You Didn't Know About Parker Schnabel
The 26-year-old was born in Haines, Alaska. Parker Schnabel has lived most of his life around the mining industry. He carries on with his grandfather's legacy, working in the Big Nugget mine that was John's until his passing in 2016.
Parker is a guru on Wealth Creation
Parker Schnabel is rational about his financial situation. He understands that it takes money to make money and additionally, that there will be times when he will spend money with long periods in between strikes.
He is a multi-millionaire
At the age of 27, Parker Schnabel has a net worth of $10 million. He does not like to spend his earnings buying fancy cars and dining in expensive restaurants. Instead, he opts to invest the money in other areas and in purchasing better equipment. He enjoys the life that he's chosen to live and he is all about keeping the mine running in the way that it needs to be run.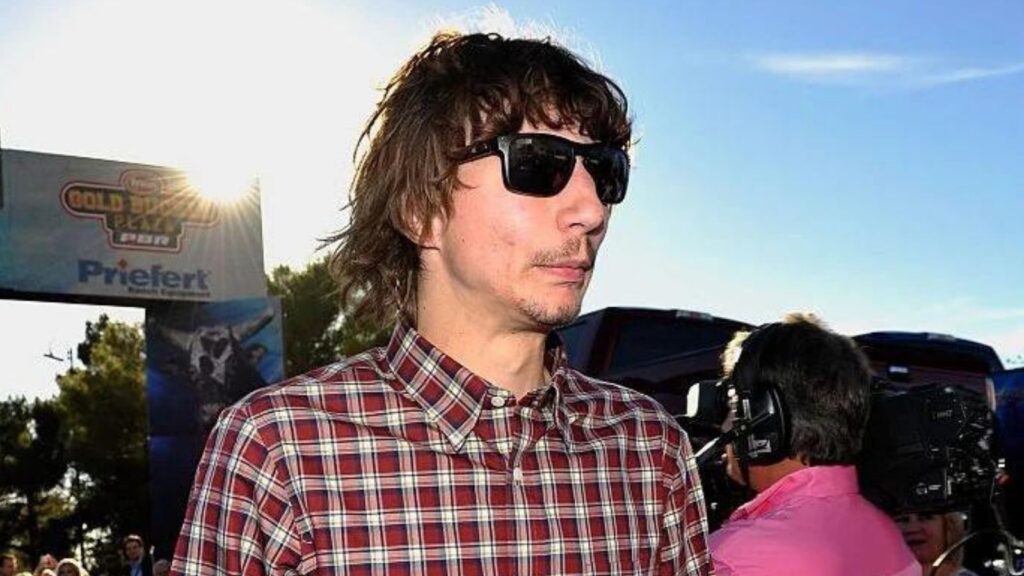 Instead of hitting the books, Parker Schnabel used the money that was set aside for his education to buy equipment for the family business. He invested in his mining operation and took up the family trade. Parker knows how to mine and he has the heart and common sense to make it work.
He loves fishing and hunting.
The media personality seems enthusiastic about watching the fishing program 'All on The Line'. Schnabel even went ahead to retweet the show's trailer to encourage his followers to tune in and check the series out. The gold rush star was also quite interested to know how the Bluefin tuna season went for fishermen in quarantine.
Parker Schnabel Favorites as of 2021
Favorite Actor- Todd Palin

Favorite Actress -Willow Palin

Favorite Color-Golden

Favorite Food-Pizza

Favorite Movie -The Undefeated

Hobbies-Mining
Parker Schnabel's features
At 26 years old only, Parker Schnabel appeared on the cover of the Entrepreneur Magazine in 2016 as one of the youngest millionaires. 
Frequently asked questions about Parker Schnabel
How old is Parker Schnabel?
As of 2021, Parker Schnabel is 27 years old. 
How did Parker Get So Rich?
According to Wealthy Genius,  in 2011, a member of the cast,  Paul, leased land from the mining expert and millionaire Tony Beets and mined approximately 1,029 ounces of gold during his first year. Together with Parker Schnabel, the gold mined generated about 1.4 million dollars and got the attention of the Discovery Channel. Later that year, Schnabel began his career as a cast member on the hit TV show "Gold Rush" which catapulted him towards financial success.
How is Parker's crew paid?
The exact amount of money that Parker Schnabel pays his crew is a well-kept secret. However, some sources indicate that he pays them hourly while other sources show that he pays them twice a week. Either way, the crew receives a substantial amount of income.
How much does Parker Schnabel make per episode on Gold Rush?
The Gold Rush cast team all earn different amounts depending on their contract agreement with the Discovery Channel. According to Red Lasso, a broadcast media website that allows sharing of licensed content, the Prices range from $10,000 to $25,000 per episode, with John Schnabel among the highest paid at $25,000 per episode. 
Has the Gold Rush show been canceled?
No, Gold Rush is far from being canceled. Sources Indicate that season 12 of the famous sequel is in the making. Season 12 is rumored to come out later in October 2021 but it may face delays due to the COVID-19 pandemic. 
What is Parker doing now?
Parker Schnabel is probably out mining for more gold and finding more mines. Recent news has shown gold miners have discovered 3 giant woolly mammoth skeletons in Yukon in a mine owned by Parker Schnabel. The mammoth skeleton was unearthed on May 27th, 2021. 
How many companies does Parker own?
Parker Schnabel currently owns two companies; the family's company Big Nugget Mine and the Little Flick Mining Company in Arizona  
Where does Parker Live currently?
Parker Schnabel lives in Alaska. He lives in a mega-mansion worth about $950k. A view of his new house pictures on Pinterest shows how the mining business has paid off for the young man. 
Who is the Richest Miner on Gold Rush?
According to Celebrity Net Worth, a website that ranks celebrities by their fortune and wealth, Tony Beets who has been a member of the cast since season 2 is the richest miner. By 2020, he was speculated to have a net worth of $15M. Tony Beets is a successful and renowned Dutch-born Canadian miner.
Parker Schabel social media profiles