We've all been asked, "What do you want to be when you grow up?" And the answers range from occupations like firefighter to teacher. As kids and young adults, we've all sat down and wondered what to do with our lives as we grew older.
Across the world, there are tons of job opportunities for everyone. However, most traditional jobs have become increasingly competitive. Fortunately, thanks to the rising issue of unemployment, there have been a few new yet weird job descriptions popping up from different fields of work.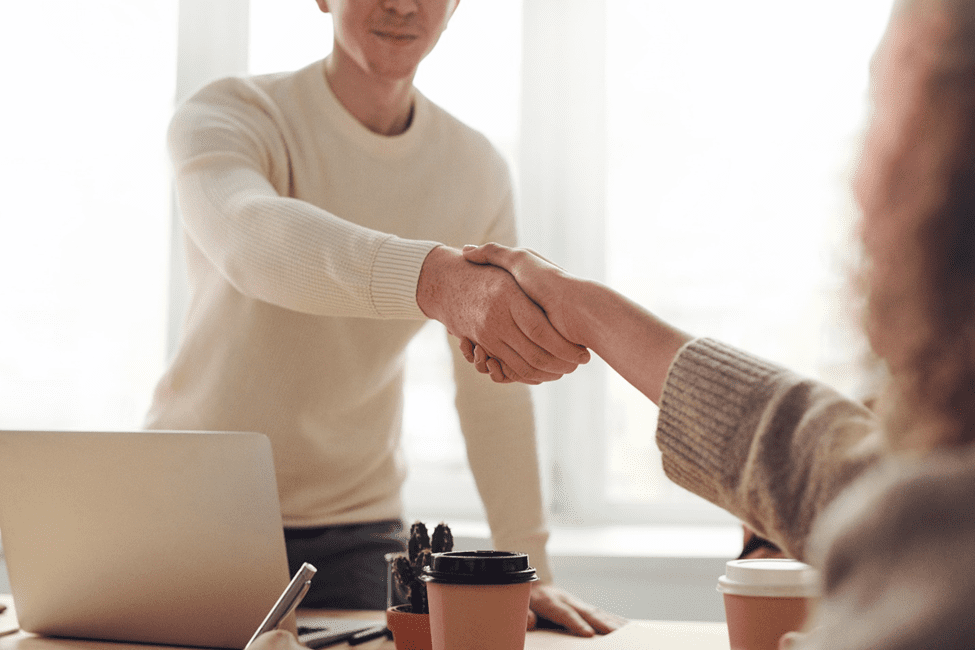 If you want to learn more about difficult jobs, look at this article about the most demanding jobs in the world.
The good thing is, regardless of how strange the job might be, it still pays the bills and keeps people employed. Some of these jobs sound much more interesting than your regular 9-5 jobs or businesses. So if you're looking for a job that's both unconventional and pays you well, this article will be helpful for you.
We have gathered 30 of the weirdest jobs in the world, so you get an idea about what the job entails and if it will interest you.
Take a look.
Snake Milkers
First off, the title of the job description might be misleading. The meaning of the word "milking" in this sense has nothing to do with milk but everything to do with snake venom.
Yes, you read that right. This job is certainly not for the ones with a phobia of snakes. A snake milker takes venom out of snakes and collects them for medical usage. In most cases, these venoms are used to create antidotes and anti-venom medicines.
Given that it's a difficult job, people who get paid milking snakes get a good salary; and rightfully so! They are putting their lives in danger every day, going into the field and collecting venom from some of the most fatally poisonous snakes in the world.
You might find snake milkers working in the field, like in Africa, where these snakes are abundant, or in zoos and wildlife sanctuaries, where they have access to poisonous snakes.
A Paranormal Guide
This job is right up your alley if you like watching horror stories and listening to real-life ghost stories. As chilling as it sounds, many people are interested in the supernatural.
You've also probably already heard about the hundreds of ghost stories and paranormal activities that happen across the globe. Well, this job pertains to everything there is to know about the supernatural world.
A Paranormal guide takes you to haunted places like old houses with creepy histories, walk through cemeteries, and even ghost walks. These tour guides must take a short crash course on the subject matter before starting their career as paranormal guides. Mind you, this job is not for the faint-hearted. You might encounter some weird happenstances that could be hard to explain in real life.
But if this sort of thing interests you, you can learn more about the trade and even assist fellow enthusiasts in learning about some of the most notable haunted histories in the world.
Paranormal guides are on the list of the most courageous people in the world because they deal with creepy activities like walking into cemeteries, ghost towns, haunted houses, and mansions. All the while trying not to freak out or lose their minds when weird things happen during the tours.
A Feng Shui Consultant
If you've never heard of Feng Shui, it's an ancient Chinese tradition that roots in Taoism principles. The basic idea of this practice is energy and the way that energy flows.
Widely known as Chi or flow of energy, this practice believes that to have good health and well-being, you must have reasonable control over your Chi.
If you are unsure how to manage your Chi, the Feng Shui consultant comes into play. Most of the time, people consult them when they move into a new house so that they can align the energy of that place with their own.
A Feng Shui consultant will give you a clear idea of how best to arrange your home so that the Chi of your house is always balanced. You can also talk to Feng Shui consultants for other purposes, like your garden, office space, condominiums, etc.
Since this job usually comes as a private practice, the consultant can charge however much they want. Typically, the more experience and expertise the person has, the higher the charge will be.
Landmine Detectors Using Rodents
This job is not directed toward the human counterparts but towards the rodents. The origin of this job came about post the Vietnam war when many land mines were used.
Especially in countries like Cambodia and Laos, where the war was imminent, millions of land mines were planted, which were never removed, nor did they explode. Now that it threatens the safety of civilians, people are looking to find ways to get the landmines out and away from the people. To sniff out these land mines, these countries bring in rats from Africa, known for their keen sense of smell.
These rats are great at sniffing out TNT. Once their job is done for the day, they are rewarded with a hearty meal, and the person who handles it and takes care of these rats is paid about 10 dollars daily.
An Odor Sniffer
Professionals test perfumes, deodorants, and other such products with fragrances. An odor sniffer ensures that the products smell the way they are intended.
Most companies hire individuals to apply the product and smell it to ensure it has the desired effect on customers. This also applies to professionals hired as "odor judges" whose job is to sniff feet, armpits, and breaths to ensure they know the accuracy of their sense of smell.
This also leads to the next test, where they determine how long the fragrance lasts by sniffing their body parts after the perfume is applied. It's pretty stomach-curling, but it pays well, earning them over 25 dollars for every hour on the job.
A Dog Food Taster
You must already be aware that human food is tested for safety before it goes out to the public. Likewise, even dog food goes through a tasting process before being sold in the market.
If you're wondering how this is done, they use humans. Since dogs are verbally unable to communicate their opinions, a human tastes all the food before a dog does.
Most dog food companies hire human tasters to check the quality of the food taste and texture-wise. They taste everything from treats to milk bones, dry food, biscuits, and wet food. Dog food tasters have it rougher than human food tasters for apparent reasons, but they get compensated pretty well, earning about 40 thousand dollars a year.
A Professional Movie Watcher
Who doesn't love binge-watching your favorite shows? Most of the time, when you spend your time watching these shows, you end up wasting precious time that you could have spent doing something more productive. But what if you could earn money when watching these shows?
That's what a professional movie watcher does. It's like the dream job for many people. Popular streaming platforms like Netflix have a lot of movies and shows with different genres that need sorting out.
This is where the professional movie watcher comes in. They watch all the movies and shows on the platform and sort them into separate categories. For example, you'll find the best romantic comedies in this genre, action movies under the same name, and so on.
Now when you go to the platform, you can go through the list and find what you want under each genre. Other streaming platforms also hire professionals to watch movies and shows before releasing them for the public to watch.
The job of these movie watchers is to differentiate between good and bad movies so that the platform only releases movies and shows that are highly rated.
A Professional Cuddler
If you like cuddling or snuggling up with someone but don't have the right person to do it with, you can keep it strictly professional and hire someone to snuggle with you.
Yes, it exists!
If you think that's unbelievable, the recent world pandemic made it impossible for many professional smugglers to carry forward with their jobs, so some took the digital route and had virtual sessions!
It's confusing how these virtual sessions work, but in essence, the work of a professional smuggler is to provide a sense of comfort. If you feel lonely or depressed, you can hire them to give you company.
They are also popular among people who have PTSD or other personal problems that they don't want to share with other people. All you need to become a professional cuddler is a good sense of morals and empathy to connect with your clients.
An Iceberg Mover
This is an essential and potentially dangerous job. Iceberg movers do precisely what their job title sounds like. They move icebergs. Their job description entails that they detect the location of icebergs and tow them away to another location so that the route is cleared for ships bound to sail past the area.
Since the tragedy of the Titanic sinking in 1911, the International Ice Patrol was organized to monitor iceberg movement across the Arctic and the Atlantic Ocean.
An Intimacy Coordinator
Many movies and shows have intimate scenes, which might have left you wondering how they are shot. In most cases, these scenes are directed by an intimacy coordinator who knows how to work all the angles to get the best shots.
It's also the intimacy coordinator's job to ensure that the actors remain professional while doing these intimate scenes. Simply put, they act as the choreographer who directs every stimulated sex scene to ensure everyone on set is comfortable while getting the shots they need for the movie.
A Professional Bridesmaid
For every soon-to-be bride, the one person they want by their side is their best friend, who automatically becomes the bridesmaid. The bridesmaid has to handle many of the issues during the wedding planning.
However, it's not easy to handle all the responsibilities of a wedding, and as far as best friends go, it's normal for some to feel overwhelmed by the process. Sometimes the bride may decide not to have bridesmaids since it could be a burden for her friends. In such a case, they can hire a professional bridesmaid.
This person will perform all the duties of a bridesmaid. They are typically really good at decision-making and problem-solving. They even walk down the aisle with the bride and perhaps even make a toast during the reception.
There's no final qualification you need to become a professional bridesmaid. Still, you will need good communication skills and business knowledge because you have to sell your service to your potential clients.
Everything from arranging the bachelorette party to finding your perfect wedding dress and other wedding-related duties can be left to a professional bridesmaid.
A Professional Mourner
If you've ever been to a funeral, you are familiar with the somber mood that broods over the entirety of the occasion. Did you know that you can hire people to attend funerals and mourn over the dead?
The professional mourner job is quite popular in the Middle East and China. Not only is it considered a good thing to display sadness at the demise of someone, but some cultures believe that loud crying and wailing sounds help the dead transition smoothly to the afterlife.
Now this job is more widespread across the globe, where people hire professionals to attend the funeral and mourn the death of a loved one, especially in the case that no one shows up to the funeral as an attempt to salvage the deceased person's reputation.
A Professional Mermaid
If you've ever wondered whether mermaids exist in real life, the answer is sad. They don't exist. But you can find real, professional mermaids. For anyone fascinated by mermaids, this is the perfect job for you.
You probably need a good level of lung capacity to be good at mermaiding since you'll be spending a lot of time in the water. Not only that, but you will also be utilizing large sections of your muscles to get the job done. Hence you need to be a prolific swimmer and okay with spending a lot of time underwater for this profession.
Usually, professional mermaids undergo rigorous training to get licensed and then get hired to perform at various events like kids' birthday parties. They also teach fellow mermaid aspirants and show them the ropes on how to become mermaids themselves.
A Surfing Instructor For Dogs
Dogs are known to be some of the most intelligent animals. Most dogs know how to swim, perform tricks and act on command. Now there are events like the World Dog Surfing Competition, where dogs compete in surfing competitions.
Because of such events, it only makes sense that dogs learn how to surf. And this is what a professional dog surfing instructor does. Usually, it's a two-person training course because the instructor teaches the dog and the owner how to surf together, but in some cases, it can be exclusive only to the dog.
A Professional Foreigner
If you have heard about the "rent a foreigner" concept, this is what the profession demands. You will get paid to pose as someone, usually an important businessmen in foreign countries.
Primarily popular in countries like China, foreigners are scouted and hired to act as important people for business purposes.
Sometimes the companies that hire them require them to act like celebrities or attend events. They get paid according to what the company requires of them and how long the gig is for.
A Professional Line Stander
Have you ever stood in line at a ticket counter or some business outlet trying to get your hands on something important? If you have, you know exactly how tiring it is to stand in line for the whole day, with the possibility that you might miss out on other vital engagements.
This is where professional line standers come to the rescue. They are ordinary people who get paid for standing in line in place of you. Suppose you have an important meeting to attend, but you must also get something from a store simultaneously. If you find the store has an unbelievably long line, you can hire these professional line standers to stand in queue for you while you attend your meeting.
This is quite an easy job that pays just as well. You'll probably earn about 1000 dollars weekly, depending on how many queues you stand in.
A Dinkey Operator
If you think this sounds like a fake job, it isn't. Dinkey operators perform a critical job. They monitor the working of dinkey engines that transport anything from timber to coal. This kind of job is typically available in the railway or construction industries.
A Face Feeler
As weird as that sounds, this job does exist. The individuals hired for this job must feel other people's faces to examine how certain beauty products work. You'll find these kinds of job posts from beauty product manufacturing companies.
After people try out a certain beauty and skincare product, they examine their faces to understand what the products' effects are before they go out to the public for sale.
These sensory scientists test everything from lotions to cleansers. This job requires you to train to become a specialized sensory scientist who gets paid about 25 dollars every hour.
A Fortune Cookie Writer
Have you ever wondered who writes the little notes you get in a fortune cookie? Well, there is a person whose job is developing interesting fortunes to write.
Typically fortune cookie writers are freelancers, but it is common to find in-house fortune cookie writers in major restaurant chains that sell them. It's an exciting job because you might push someone to make difficult life decisions. Plus, you can easily make about 40,000 dollars a year working as a fortune cookie writer.
An Airplane Painter
Ever wondered who paints those massive airplanes that we fly? There's a professional behind the paint jobs done on planes. Some airplanes are painted with attractive pictures, some for promotional purposes or to make it look exciting.
All these are done by airplane painters who get paid about 20 dollars for every hour on the job. They also refresh old paint jobs on planes and make them look brand new. You don't require a high qualification to be an airplane painter. A Highschool diploma and a few hours of on-the-job training are enough to get you a job here.
A Soap Boiler
Soap, one of the most common items in any house, goes through a rigorous manufacturing process. Especially for small businesses that sell handmade soaps, soap boilers are hired to boil fats into soap. This is a crucial step in the soap-making process which is why the occupation of a soap boiler is quite popular.
A Paper Towel Sniffer
It might sound like a strange job, but many people tend to consider the scent of their paper towels before purchasing them. This is why there is a job for professional paper towel sniffers.
As the name suggests, their job is just to smell different kinds of paper towels and check how they compare to the company's intentions regarding the smell of paper towels.
You can easily make about 52,000 dollars a year for smelling paper, so if this sounds like something you can do, contact your nearest paper towel manufacturers immediately!
A Human Statue
You can think of this job as a form of art. Becoming a human statue means you must act like a statue wearing costumes and makeup that make you look as close to the real thing as possible. You might also be required to strike a pose and hold it for extended hours.
Many street performers act like human statues and get paid for them. If you find the right type of employment, you can make a lot of money acting like a statue. You can earn up to 100 dollars per hour for just standing. This is what you call easy money.
A Thief Hunter
Even been a victim of scammers or got pickpocketed? If you have, you can go to a professional thief hunter who will get you the necessary justice. This profession is popular in places where many tourists flock, giving criminals an excellent chance to trick their targets.
Professional thief hunters are pretty good at what they do. They use a combination of instinct and human psychology to try and capture the thieves by setting up traps and baits they cannot refuse. So the next time you fall victim to petty crimes, find a professional thief hunter and get to the bottom of the issue.
A Golf Ball Diver
If you have any idea how a game of golf works, then you're aware that sometimes the golfers will hit the ball so hard that they fly in another direction, away from the golf course. It could fall into a nearby lake or a pond.
This is when the golf ball diver gears up to dive in and retrieve the ball. On average, golf ball divers retrieve up to 5000 golf balls daily depending on how many people hit them into the water.
So if you've thought that all those golf balls fall into the water sink and disappear, don't worry because professional divers are hired to get all the balls out, cleaned, and prepped for use.
A Pet Food Tester
Anyone who owns pets knows that they go through a lot of research to find the right food for their pets lest they fall sick or have a bad reaction to the food. To avoid such incidents, companies hire professional pet food testers to ensure that the food is up to mark for our furry friends who cannot verbally communicate with us.
To become a professional pet food tester, you might be required to qualify in food science. Eating pet food does not sound as attractive as a human food tester, but the job is essentially the same. This job might even pay you more since there's much more riding on the line.
If you become a pet food tester, you must taste the food and note the flavor, nutritional value, texture, and other findings. You might also give feedback on making the food more appealing to pets.
An Adult Toy Tester
Although leaning towards the more explicit side of the weirdest jobs on this list, adult toy testing is an essential job that requires a lot of feedback and reviews. Companies that manufacture adult sex toys are known for sending their products to these professional testers before they are released in the market for people to buy.
Just as it is crucial to test beauty products on your face and body, even adult toys require human testing before they are sold to consumers. These professionals use these products and report back to the companies their reviews on the products. Typically the grounds for the reviews are appeal, pleasure, and ease of use.
An Online Dating Ghostwriter
With much of the dating world going online, there are more jobs for people in the dating scene. An online dating ghostwriter will write an attractive dating profile for those inexperienced in the online dating world.
They go as far as to create appealing profile pictures, bios, and descriptions that will make people want to swipe right. The online ghostwriter will post messages for you and your match.
It sounds like a fun job, but the person talking to you might feel betrayed when they find out who they have been talking to the whole time. Nevertheless, the job pays well, some even earning jobs to 900 dollars a month.
A Fake Wedding Guest
One of the most critical milestones in your life is your wedding day. So it makes sense to invite your nearest and dearest to the occasion. However, it can be a lonely affair for some people who don't have a lot of friends and family. This is where the job of a fake wedding guest comes in.
These people are like actors who pretend to be your friend, colleague, or family member at your wedding. In some cultures, the number of people that attend your wedding is a big deal, so if you don't have enough people to invite or the ones you invited cannot make it to your wedding, you can hire fake wedding guests to make up for them.
This is one of the most fun jobs because you can enjoy the special wedding occasion while also getting paid. Some couples might even ask these professionals to give a speech or make a toast on the couple's behalf.
A Professional Paint-Dry Watcher
As funny as the job tie sounds, it's not a joke. People get paid for just watching the paint dry. The job entails using different kinds of paint on various kinds of canvas and watching it dry.
You're looking for the color changes, how long it takes for the paint to dry, and the texture change. It seems pretty monotonous, but it pays well for not doing much.
Final Thoughts
So there you go. A list of 30 of the weirdest jobs in the world. If you're just stepping into the world of labor or looking for a significant career change, you can consider some of these jobs.
Sure they are unconventional and frankly a bit weird, but at the end of the day, some of them pay you handsomely for the service you offer. So instead of running in the rat race and struggling to find something interesting, you can take up these jobs to make some money.
No matter how weird the job titles are, we can all agree they are some of the most exciting jobs out there, so it can be a good idea to try them out if you're looking for some thrill.
Check out this article if you're looking for jobs that pay you by the hour.
FAQs:
Which Is The Weirdest Job To Ever Exist?
As discussed in the article, there are so many weird jobs today. The list of odd jobs is endless, from paper towel sniffers to professional cuddlers. Depending on what you find to be the most outrageous, you'll be able to find so many kinds of jobs that people perform that it is weird to think about.
However, it is not to say that these jobs are useless. They pay a reasonable sum of money and might be worth trying out if you ever get the chance.
What Job Is Considered A Rare One?
Rare jobs are not necessarily weird but are hard to come by or are required only by a few individuals or companies. Hence, the hiring processes for these kinds of jobs are very exclusive.
One of the top jobs on this list is a household chef or a private chef. Dice and card inspectors are also real jobs that the gambling and casino industry employ, although rare.
What Kinds Of Jobs Are Considered The Safest Jobs In The World?
People who work as software developers, It Managers, Physical therapists, Physician assistants, etc. have some of the safest jobs in the world. On the other hand, some jobs pose a massive threat to the safety of the individuals, such as construction workers, pilots, and loggers.
What Kind Of Jobs Will Cease To Exist In The Future?
With the rise of technology and our reliance on it, there is a possibility that many jobs will be taken over by technology. For example, telemarketer jobs, travel agents, newspaper delivery, cashiers, etc., might not require an individual to work.
What Kinds Of Jobs Pay The Least?
People who work as housekeepers, maids, parking lot attendants, sportsbook writers, truck operators, and cooks, among many others, get paid a lot less than other jobs.
Are 9-5 Jobs Slowing Dying Away?
With the rise of small businesses and online hustles, it is apparent that more people are opting out of their 9 to 5 jobs. Many people prefer to work on their own time, enjoying more freedom and starting their businesses.
Although you can still find many companies offering 9-5 jobs, even the few that exist are becoming more flexible than they once were. Therefore, the typical 8 or 9 hours a day is slowly becoming obsolete.
Are There Any Benefits To Working A 9 To 5 Job?
Although these jobs are becoming less in demand, there are a few benefits to working a 9 to 5 job. For example, you get an excellent work-life balance; you also get health insurance, paid leaves if you fall sick or have to take care of a newborn, and you even get to enjoy bonus packages.
Is It Better To Have A Part-Time Or A Full-Time Job?
The answer to this entirely depends on what you consider an ideal life. A full-time job will be your best bet if you like an organized life, a consistent salary, and a routine with rules. However, you might have to give up a lot of your freedom.
On the other hand, if you consider yourself a free bird, then part-time jobs will give you that freedom. This works best if you already have your source of income sorted because, with part-time jobs, the biggest downfall is income instability.
Are There Jobs That AI Cannot Replace In The Future?
It is public knowledge that AI is slowly but surely taking over many people's jobs. However, there are some limitations to even the highest AI technology. They are still just machines, so human-oriented jobs, specifically the ones that deal with emotions, feelings, thoughts, etc., are the ones that will not die even with the rise of Artificial Intelligence.
For example, psychologists, lawyers, human resource managers, engineers, marketing strategists, etc., are some professions that require the human touch and cannot be easily replaced by AI.
What Kinds Of Job Are Suitable As Side Hustles?
Suppose you already have a job and are looking for a way to earn more extra cash. In that case, you can try renting out your car during work, selling products online, opening a thrift store for clothes and accessories you already own and no longer need, or starting a YouTube channel.
In recent years, social media has become one of the best ways to earn extra cash. You do this by getting sponsorships and doing advertisements. So start growing your online presence and become a social media influencer.
How Can I Live Without A Job?
It's practically impossible to make a living without money, but it does not mean you must look for a full-time job. You can still make a comfortable living by following good lifestyle strategies, for example, more accurately controlling the money that goes out of your account. Another vital aspect is diversifying where you get your income from. You can invest in stocks, crypto, or property. These will bring you passive income even when you're not doing anything. Nowadays, it is possible to earn extra cash by completing simple online tasks like surveys.