Glenn Stearns, a regular loan officer, working his way through the daily grind.
But then, a light bulb moment strikes, and he realizes that he's destined for something bigger, something beyond the mundane.
With a mix of nerves and adrenaline-fueled excitement, Glenn takes a leap of faith into the unpredictable world of entrepreneurship, driven by a craving for true ownership.
From triumphing over initial obstacles and personal challenges to battling cancer, this remarkable individual has confronted it all with unwavering determination and an infectious zest for life.
His extraordinary journey has molded him into a beacon of inspiration, offering priceless wisdom that will leave you in awe.
This interview is your front-row ticket to the remarkable world of an entrepreneur who refuses to play by the rules and is carving his own path to greatness.
Check out more interviews with entrepreneurs here. 
WOULD YOU LIKE TO GET FEATURED?
All interviews are 100% FREE OF CHARGE
Can you describe the moment when you realized that you wanted to become an entrepreneur? What was the driving force behind this decision?
Glenn Stearns: I remember when I worked as a loan officer and noticed that the company, I worked for didn't have a large infrastructure. It made me think that I could do this myself.
Although I was nervous about taking on the risk, I was equally excited about reaping the benefits of ownership. I jumped in with both feet and learned most things the hard way. It took many years to become comfortable
In your book, "InteGRITy", you've spoken about the importance of grit in business. Could you share some specific instances from your own life where grit was the key to overcoming obstacles?
Glenn Stearns:
I grew up with what I would consider an advantage despite facing adversity. I failed fourth grade, and my parents struggled with addiction. Additionally, I became a parent at the age of 14. These early struggles taught me the importance of persevering and emerging as a better person, gaining valuable insights into life. They laid the foundation for my success later in life.
As a cancer survivor, you've shown an incredible ability to face adversity. How has this experience shaped your approach to business and life in general?
Glenn Stearns: Cancer was, in fact, an amazing gift to me. I don't intend to diminish the pain it has inflicted on many who haven't made it through and have suffered greatly.
However, personally, it helped me understand the true importance of health. Business issues, on the other hand, are exactly that—issues to be addressed. They do not qualify as problems.
Cancer is a problem. My perspective on business issues has shifted towards a problem-solving mindset, rather than an alarmist 'sky is falling' approach.
Many entrepreneurs struggle with finding a balance between work and life, especially in the early stages of their startup. What advice would you give to them, considering your own journey with Kind Lending?
Glenn Stearns: I'm not sure if my answer on balance will be very helpful. I perceive balance not in terms of hours or days, but rather in months and years. When building a business, there are periods where you dedicate long stretches of time solely to its growth.
During times of great success and abundant business, I tend to step back and prioritize my balance towards family and friends. That's how I find my equilibrium.
What are some common misconceptions about becoming a successful entrepreneur that you'd like to debunk based on your own experiences?
Glenn Stearns: I am a 35-year overnight success in the making. Many people believe that success happens in the blink of an eye, without realizing the sacrifices it entails—late nights, time away from family, and numerous other compromises necessary for achieving a certain level of success.
Personally, I have grown accustomed to the fact that most people don't understand this reality, which is one of the reasons why they say it's lonely at the top.
You were a contestant on the TV show "Undercover Billionaire". How did this experience affect your views on entrepreneurship? What was the most valuable lesson you learned from it?
Glenn Stearns: When I did 'Undercover Billionaire,' it felt like starting all over again. Building a team, envisioning success, inspiring the group, and creating a business were incredibly thrilling. When I returned home, I realized I wanted to experience that excitement once more!
That's when I launched Kind Lending, and we hit the ground running. I'm excited about the future and being involved in something purposeful that inspires others that's what life is all about.
The lending industry is highly competitive. What strategies did you use to differentiate Kind Lending from other lending institutions?
Glenn Stearns: Mortgage loans and interest rates are merely commodities. We all operate on identical rates and employ the same software. However, what sets us apart is our unique culture.
We foster a culture of happiness, where laugh at ourselves, and strive to create an atmosphere where our employees feel a sense of ownership in the company.
Even our software has a lighthearted name, the Kwikie. We joke about happy beginnings and happy endings. We say if it's your first time, we will go easy. Admittedly, it's an unconventional approach, but it makes people laugh, and contributes to a vibrant, fun work environment.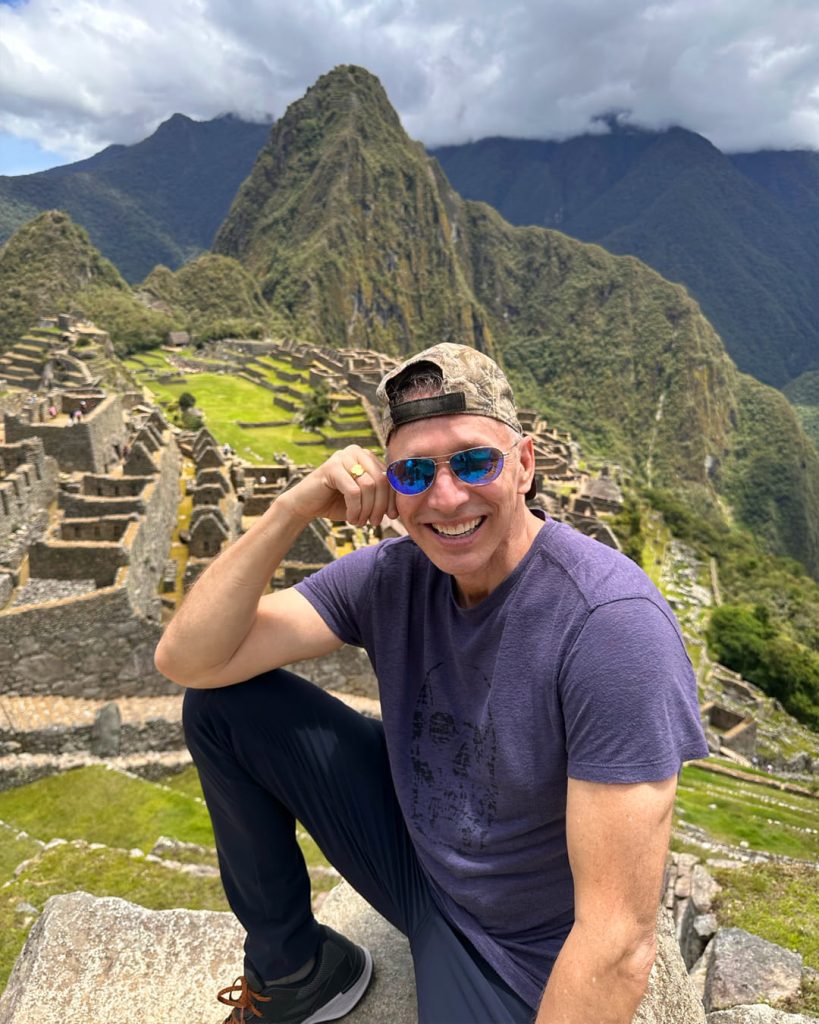 Could you talk about a failure you had in business that taught you a valuable lesson? How did you bounce back from it?
Glenn Stearns: I wouldn't consider much a failure in business, or even in my life. Yes, I've experienced challenges like a divorce, but my ex-wife has actually become a very good friend.
She attended our wedding, and we attended hers. She even traveled with us around the world and taught my wife and kids. I had a setback with the sale of Stearns Lending, but we were able to bounce back by starting Kind Lending and bringing everyone back. So, what some may view as failures, I see as valuable lessons learned.
In "InteGRITy", you talk about the importance of authenticity in business. Could you share some strategies for leaders to foster authenticity within their teams and organizations?
Glenn Stearns: Authenticity is one of the fundamental pillars of my message. People work for people not businesses. When you can genuinely connect with others, show that you care, and be true to yourself, you create loyalty.
Being yourself allows you to embrace your humanity, flaws and all, and forge meaningful connections with people. It's one of life's most important traits.
Jed Morley, VIP Contributor to ValiantCEO and the host of this interview would like to thank Glenn Stearns for taking the time to do this interview and share his knowledge and experience with our readers.
If you would like to get in touch with Glenn Stearns or his company, you can do it through his – Linkedin Page
Disclaimer: The ValiantCEO Community welcomes voices from many spheres on our open platform. We publish pieces as written by outside contributors with a wide range of opinions, which don't necessarily reflect our own. Community stories are not commissioned by our editorial team and must meet our guidelines prior to being published.
Read Special Edition Articles
Glenn Stearns' TimelessI Legacy of Hustle, Heart, And Hope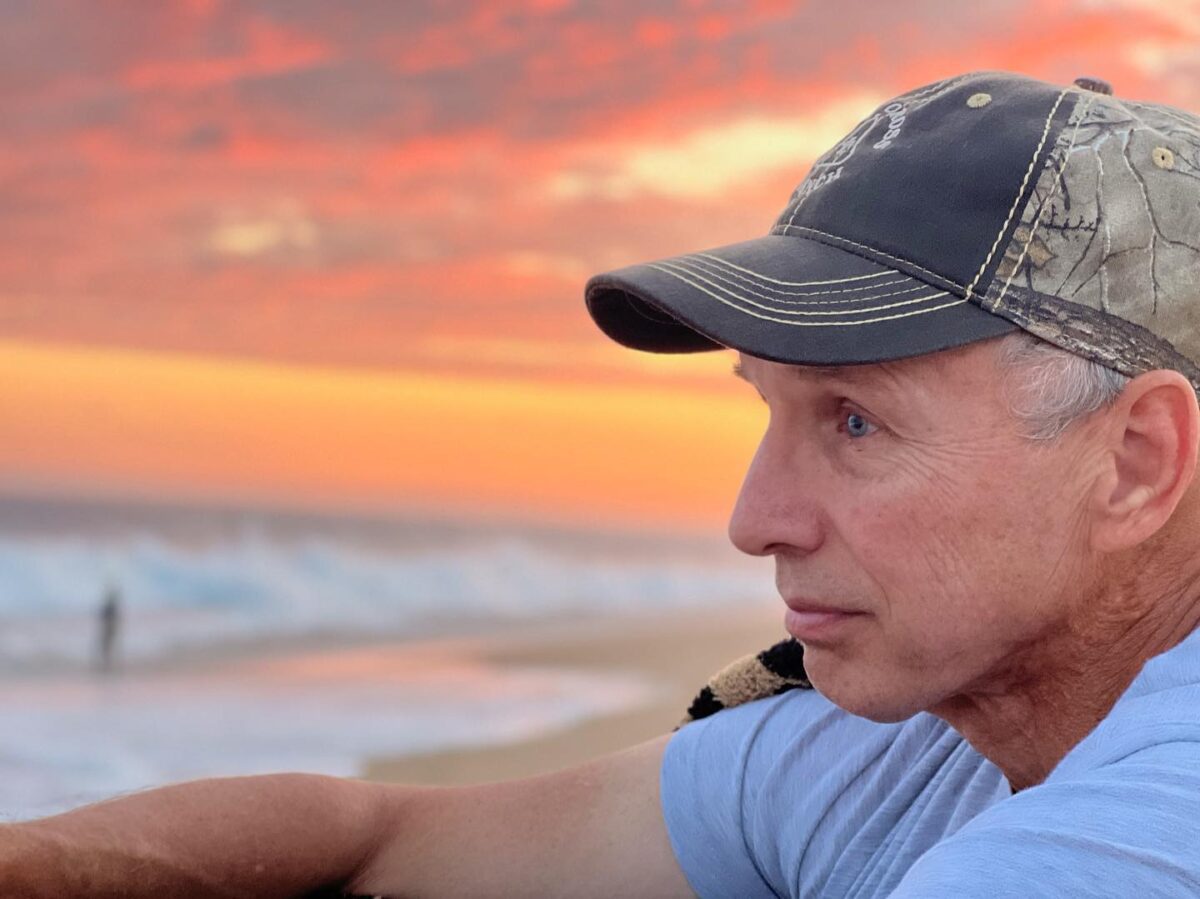 Imagine a young boy who grew up in a family that worked hard for a living, facing many difficulties and problems that would have made most people lose hope. But instead of giving up, Glenn Stearns held onto his strong will to rewrite his destiny.
He grew up in a small town, and his early life was far from glamorous, yet he never stopped dreaming of escaping from his tough situation. Little did he know that this relentless drive would shape him into a Titan of Industry and a living testament to the power of resilience.
But Glenn Stearns' influence goes beyond his achievements in the business world. His personal story shows the incredible strength of the human spirit. He survived cancer twice, facing life-threatening challenges with courage and refusing to let his circumstances define him.
His resolve and unyielding spirit inspired millions around the world, showing them that even in the face of seemingly insurmountable obstacles, victory is possible.
The Birth of a Mortgage Lending Empire
At the young age of 25, Glenn Stearns did something extraordinary he founded Stearns Lending, his own mortgage company, after spending only 10 months as a loan officer. It was a bold move, especially considering the 2007 mortgage-lending crisis that rocked the industry.
But Glenn's commitment to putting "people before profit" and his transparent lending principles made all the difference, propelling his company to incredible heights.
By 2010, Stearns Lending had become America's #1 Wholesale Lender, funding over $150 billion in loans and helping nearly one million families achieve their dream of homeownership. Glenn's success is truly remarkable and shows that inner strength and integrity can work wonders.
Kind Lending: A Testament to Compassion and Vision
Glenn Stearns was no ordinary mortgage guy. He had big dreams for the industry and could see its future beyond the usual limits. After selling Stearns Lending in 2015, he embarked on a sabbatical before returning to
the mortgage lending industry.
In 2020, he founded Kind Lending, a company envisioned around the principle of being kind-hearted, helping others, and hiring seasoned veterans passionate about making a difference.
Within a short span, Kind Lending emerged as one of the top five wholesale mortgage lending companies in the country. He is clearly a master at building organizations that prioritize people, fostering innovation, collaboration, and a relentless commitment to customer satisfaction.
The Undercover Billionaire Challenge: A Personal Journey to Success
Back in 2019, the Discovery Channel rolled out "Undercover Billionaire," an exciting reality show starring none other than Glenn Stearns.
The mission: craft a million-dollar business in a mere 90 days, armed with just $100, a beat-up truck, and a cellphone – all without calling on his existing contacts for help. Against all odds, Glenn unleashed his grit, resilience, and capacity to ignite inspiration in others.
The result? The birth of Underdog BBQ, a flourishing eatery in Erie, Pennsylvania, still going strong to this very day
An Inspiring Memoir: InteGRITy
Glenn Stearns' journey in "Undercover Billionaire" also revealed his remarkable fortitude in facing personal challenges.
He battled oropharyngeal squamous cell carcinoma, throat cancer, not once, but twice. These experiences underscored the importance of finding silver linings in challenging circumstances and inspired him to write his memoir, "Integrity: My Slow and Painful Journey to Success," which imparts valuable life lessons.
His book is a powerful reminder that setbacks can be stepping stones to success and that the human spirit has an incredible capacity for perseverance. In a world where obstacles are inevitable, Glenn Stearns stands as a shining example of how one can rise above.
A Life Devoted to Giving Back
Glenn Stearns has not only achieved success in business but has also devoted himself to philanthropy and community service, earning recognition for his contributions.
Together with his wife, Mindy, he actively engages in the community with the goal of uplifting individuals who encounter similar challenges that he once faced.
Their commitment to helping others has been acknowledged through prestigious awards, including the Muhammad Ali's Parkinson's Foundation "Couple of the Year" Award and the Orangewood Children's Foundation's "Golden Heart Award."
Moreover, Glenn has personally invested in causes close to his heart, such as supporting organizations that provide education and opportunities for young people facing challenges.
Through the Horatio Alger Association of Distinguished Americans, Glenn has funded college scholarships for students who have demonstrated resilience in difficult circumstances, empowering them to pursue their dreams.
A Legacy of Inspiring Others
Glenn Stearns, a true embodiment of the American dream, continues to inspire countless individuals around the world with his accomplishments and accolades.
He has received widespread recognition for his exceptional achievements, including the prestigious Ernst & Young Entrepreneur of the Year Award in 2002. This award serves as a testament to his exceptional business skills and remarkable success.
Additionally, in 2011, he was inducted into The Horatio Alger Association of Distinguished Americans, an honor that acknowledged his determination and distinguished him as the youngest ever recipient of this esteemed recognition.
These accolades highlight Glenn Stearns' exceptional business acumen, perseverance, and unwavering commitment to success.
Glenn's legacy serves as a reminder that success is a collective journey, where strength and character shine through in the face of adversity.
His spirit inspires us to conquer any challenge and leave a lasting impact on the world. Let us all remember that within each of us lies untapped greatness, waiting to be awakened.
Genn has personally invested in causes close to his heart such as supporting organizations that provide education and opportunities for young people facing challenges