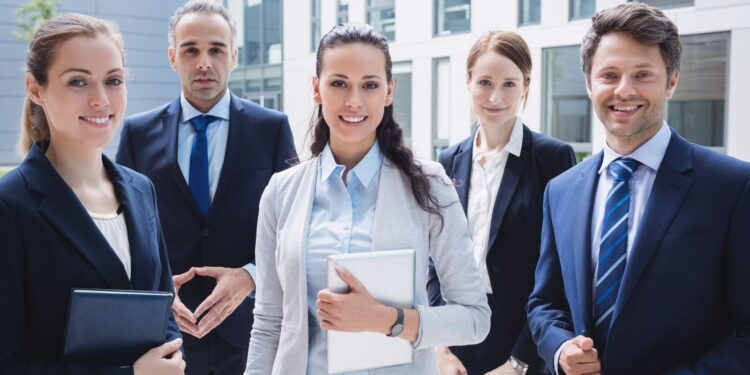 Table of Contents
What is Team Leadership?
History books are full of success stories about people who started very young and alone. These heroes ended up building empires and became benchmarks for aspiring entrepreneurs through their leadership styles.
This phenomenon does not only apply to business, but to every field that humankind has explored. One thing that was common among all those personalities was emotional intelligence and the ability to lead efficiently. That's how team leadership became such a sought-after skill.
Who is a Team Leader?
A team leader is a person who uses technical expertise and, experience, strong communication, and management skills to ensure team development. A team leader should be a great leader with a great personality to lead a group of people (a team) assigned with a specific goal or number of objectives.
Think of a team leader as the driving force behind team effectiveness in performing given tasks in an organization.
The Importance of Team Leadership Skills
So, what does leadership mean? Effective leadership is the backbone of any organization. Employees turn to senior team members to seek direction, guidance, support, and facilitation to achieve the target. A good team leader encourages employee engagement as the key behind a high-performance team. Good leadership means good team performance, enhanced productivity, and stronger teams, with healthy working relationships and a good working environment.
A strong leader will be keen on leadership development. This will prompt him to attend leadership training to increase knowledge and learn particular skills so that he can lead a high-performance team. With many companies opting for their workers to work from home, a good team leader will lead a virtual team by offering regular mentorship sessions formal training and employee engagement.
Roles of a Team Leader
A team leader should consider what leadership stands for in his/her various roles and adopt a team leadership style to run an effective team. Some of those roles can be:
Supervisor or Manager. Responsible for successful implementation of the goal requirements and results.
Organizer. Carefully makes arrangements for the specified goal, delegates tasks to employees, and handles documentation.
Communicator. Responsible for proper flow of information with team members as well as senior management.
Strategist. Creates plans on how to commence tasks and achieve the desired outcome.
Goal-Setter. Sets the correct pathway for employees to achieve the target.
What Makes a Good Team Leader?
An effective team leader should make team members understand that their role is more than just a position. They are mandated to ensure team effectiveness by promoting positive team dynamics by showing team members the importance of trusting other team members.
Success and confidence go hand in hand. If a leader is unsure about their abilities to lead effectively carry out a project, it affects the whole team. Also, not being able to handle criticism will only make matters worse and start a blame game.
A confident team leader is a driving factor behind team members' motivation and determination. Everyone loves to work with a leader who believes in his team and encourages them at every step. Here are seven characteristics of a great team leader:
Organizational Skills
An unorganized plan will eventually face roadblocks, scatter everyone's attention, and waste precious time.
The ability to organize is a top priority skill for a good team leader. It is not only restricted to the successful completion of a project but also to systematically handle everything from start to finish. Organizing ideas help team leaders stay focused and indicate the proper format of task implementation that team members can use to achieve a common goal.
The Facilitator
A good leader makes it easy for their teammates to understand the requirements of a project. To be an effective leader it is crucial to be a good listener and have a flexible mindset because you never know what problems might pop up.
If you are in a leadership role, you must do the following:
Talk less and carefully listen to the team members.
Ask open-ended questions rather than having a plain "Yes, No," discussion.
Be aware of the importance of time management.
Stay unbiased during a conflict.
Decision Making
A good team leader who wants to be a successful leader should know how to make prompt decisions even in uncertain situations. This includes differentiating between what is vital and what can wait. There's no room for procrastination. A good leader can explain to employees the reason for the choice and assure the correct facts and information that led to the decision.
Negotiation
Whether it be personal or professional, people come across situations where they need to negotiate to get things done.
For a team leader, this job becomes somewhat challenging because there's an entire team to deal with. It needs to be a win-win situation. A team leader will listen to all the arguments and ideas and devise a solution that works for everyone. Effective communication best team leaders is therefore very crucial for continuous improvement.
Fairness and Respect
In an organization, a team may involve people from different cultures and backgrounds, but respect is the core value that builds harmony among members. A team leader respects his teammates, understands sentiments, and knows how to balance personal and professional differences.
Everyone desires and appreciates fair treatment. Team leaders follow the rules they create and make sure each team member abides. They avoid favoritism at all costs and treat everyone equally, even if it involves friends or family members.
Delegation
Team leaders can't do everything themselves and should not. It may seem like easy work, but delegation is a crucial turning point and requires proper consideration for those assigned responsibilities. Assigning tasks to team managers and employees:
Aids their professional development and gives them a chance to showcase their talent.
It indicates that the team leader trusts his team.
Creates a sense of responsibility, accountability and increases productivity.
Prepares them for future projects.
Highlights strengths and weaknesses of team members.
Communication
Strong communication skills are the best asset of a leader and one of the secrets behind leading effective teams. Expertise in oral as well as written communication (effective communication) leaves almost no room for error. A successful team leader who is clear and concise when communicating goals to their subordinates and handles queries just as effectively.
Since good communication skills really is a two-way street, it is essential to be a good listener just as it is to convey a message to the team.
Great team leaders are rarely born. Team leadership skills are most often sharpened and developed over years of experience leading teams, failing, and adjusting and learning from those failures. A leadership development company can help shorten this learning curve with a structured approach, workshops, quantifiable metrics, and honest feedback.
What do The Leaders of Effective Teams Know?
The idea of leading a group of people is a privilege and an opportunity for personnel in charge to showcase their people management capabilities. But before it all begins, there's some homework on the team leader's part to improve their leadership qualities.
Self-assessment and Team Leadership Style
The first step to effective team leadership is to figure out one's strengths and weaknesses. A successful leader should know how they process information and communicate and what motivates them to work. Like every personality type, great leaders are either introverted or extroverted and plan a leadership style based on the facts.
Time Investment
Team leaders have a ton of responsibilities and know they can't always be present for support. That is why a timely appearance plays an important role in team building, where the team leader and subordinates can discuss tasks and socialize at the same time. It is best to mark the calendar or allocate a suitable time for any incoming team meeting, as it is a part of effective leadership.
Know the Team
It is crucial to know about the people working in your team, at least to the extent of their strengths and weaknesses. It helps to understand the tasks each will be suitable for and feasible pairing.
How to Be a Good Team Leader at Work?
Quality leadership is a test not everyone can pass. With so many people working together in an organization, things can go wrong someday. The team leader plays an integral part at every stage, discussed as follows:
Keeping communication open and honest. No two days are the same. If something is wrong or new tasks come up, team leaders should practice effective communication skills by bridging the communication gap, and by being honest about the emerging issues. They may use different mediums such as phone, email, or any other, but the motive is clear.
Connecting with team members whether they are a virtual team or physically stationed at your workplace. Having cordial, professional relationships with team members leads to increased productivity and a positive work environment. For effective leadership, leaders need to understand the mindset, interests, and capabilities of their team.
Promote professional growth. Appreciation from an effective leader encourages employees to push boundaries to achieve targets. Empowering team members by delegating challenging tasks adds to their confidence, learning, and experience.
Having a positive outlook. Frustration is evident when the unexpected happens. There will be no resolve when team members talk about the problem over and over. Here, a true leader takes a better approach and points out the positives of the same issue. This strategy calms the air around and leads to a solution.
State goals and expected outcome. A good leader clearly defines the company's vision, targets, and desired results. Asking employees for feedback and ideas plays a significant role in continuous improvement. To retain team focus, an effective leader can either change or modify work. It also gives an overview of how members are doing on their assignments.
Provide genuine feedback. Giving an honest and unbiased performance promotes continuous improvement. The constructive criticism and guidance from team leaders will shape the team member's thought processes. Similarly, team leaders should openly congratulate members on their outstanding performances and thank them for their hard work.
Ask for feedback on leadership style. This is one of the best ways to build interpersonal skills as employees notice every step taken by team leaders and can best review the leadership style to help a leader to improve. Seeking employee opinions helps with self-assessment and is a way for leaders to work on their workforce methods. If deemed necessary, leaders can also undergo team management coaching for improvement.
Embrace new ideas. By following the same ideologies, there stands no space for new concepts. Modern team leaders understand the importance of how change and innovation can affect goal achievement. Involving team members and brainstorming ideas is an advantage as everyone will have something unique to offer. The process creates a healthy environment and boosts team confidence.
Understanding self-motivation. Team leaders need to be clear about their aim. Is it for money, self-progress, adding to an already good reputation, or do they genuinely want to help people achieve company goals? The intent in the back of the mind reflects one's leadership style.
Team Leadership Do's and Don'ts
Every profession involves a set of varying rules for people of all levels to get a high-performing team within an organization. Abiding by set standards maintains peace and harmony among colleagues. Here are some ground rules for team leaders to follow:
Do's
Learn to control and manage emotions. The way leaders perceive and act on things leaves an impact on teammates. The human mind is unpredictable and produces a rush of feelings within seconds. Self-control and emotional stability are rare skills but obligatory in good leaders.
Remember, there are no all-rounders. In the business world, no one can do everything. Good team leaders are aware of their capabilities and take on a project to the best of their abilities. They realize learning is an ongoing process, and expanding one's knowledge bubble is essential.
Lead by example. There's a difference between a boss and a team leader. The latter is a role model for the team to follow. Through a positive attitude, good morals, and teamwork spirit, effective team leaders shine throughout and become a favorite among peers.
Explore ways to polish leadership skills. The saying, "there's always room for improvement." applies to all aspects of professional life other team leaders. Adapting a team leadership model is a good way for leaders to brush up their skills as they progress. A good start is to read team leadership articles and research how to be an effective team leader?
Don'ts
Play the blame game. A team leader does not take credit for all team effort upon success and applauds employees for a failed outcome. It is unethical and may raise conflict and destroy team morale and rapport.
Step away from conflict resolution. Ignoring problems at the time of emergence can turn them into an unmanageable mess. It is the responsibility of the team leaders to acknowledge issues and sort things out. Leaving the situation as is, won't make you a true leader. Moreover, it wastes time and reflects a bad image of the entire team.
Self-isolation. Divide and conquer is not a good leadership skill to practice. Believing that one person can single-handedly undertake an entire project is a delusion. Isolating oneself or the team to an office and thinking of everyone else as interference is rather unprofessional.
Conclusion
The performance of an effective team heavily relies on its leadership team. Team leaders represent a company's core values, and the way they lead a team to success speaks volumes of their character and mindset.
Great minds who adapt to change are flexible to work with and are an asset to any organization.