Technology is changing the world today and so are women. Women in Tech today have embraced technology and created world-changing innovations. Tanya Sam is not an exception. She is very passionate about technology and equipping and empowering women and minorities to pursue opportunities in business and technology. 
Read along to know a brief biography of Tanya Sam's life.
Many people know Tanya Sam because of the role she played on the reality show, The Real Housewives of Atlanta. However, beyond the face you see on the screens is a daughter, sister, fiancee, former nurse, and tech girl.
Tanya Sam was born on December 13th, 1978 in Toronto, Canada. She was born to a Ghanaian father and an English mother. She has two sisters, Tamara Sam and Lanalee Araba Sam.
Tanya Sam's Nursing Career
Tanya Sam is a holder of two degrees in the medical field. She has a Bachelor of Science in Genetics and Cell Biology from McGill University in Montreal, Canada, and a Bachelor of Science in Nursing from The University of Toronto in Toronto, Canada. Being people-oriented, Tanya did the nursing course because she wanted a career where she could interact with people directly.
Tanya practiced her nursing career for over ten years in top hospitals such as Princess Margaret Hospital in Toronto from 2002 to 2006, New York-Presbyterian in New York from 2007 to 2012, and Northside Hospital in Atlanta between 2012 and 2015. Tanya Sam worked in the Hematology and Oncology fields. 
During her time at the Northside Hospital, Tanya Sam founded the Limitless Smart Shot company which was a provider of supplements to help boost the brain performance of an individual. At $5 per shot, the company made revenue at the time, especially from elderly people. She closed down the company in 2015 as she wanted to fully concentrate on the technology line
ACHIEVEMENTS OF TANYA SAM IN THE TECH FIELD
Tanya Sam's love for technology grew the more when she met her now fiance, Paul Judge who is co-founder of TechSquare Labs. She works hand in hand with companies to help people, especially women who have a love for business and tech to grow their ideas into world-class companies that change lives.
Tanya Sam is the Director of Operation and Innovation Partnerships at TechSquare Labs. 
Tanya Sam has held the position at TechSquare Labs since 2015. 
Just from their mantra, "Build Something from Nothing", TechSquare Lab helps entrepreneurs by providing venture capital funds for them to build their startups from nothing to something. 
Over the years, TechSquare labs have invested in over 30 companies while providing more than $300 million in capital funds to them. 
Tanya Sam is the Co-founder of BuiltXWomen.
BuiltXWomen is a platform where female entrepreneurs can have a voice and present their innovative ideas where they will be guided till the fruition of their ideas. 
The platform gives room for female entrepreneurs to network and share goals which Tanya Sam believes have so much power as it allows one to access numerous opportunities that they never would have accessed alone. 
Tanya Sam Led Ascend 2020. Ascend is a company in Atlanta that promotes technology startups and small businesses by providing resources for them to develop their startups. Tanya Sam was able to lead Ascend 2020 successfully. 
Tanya Sam is the founder of The Ambition Fund. 
The Ambition Fund was launched in 2019. It is an Atlanta-based company that invests in female and young business owners through running competitions. People with great ideas bring them to the table and present them to the potential investors in the room. The best ideas win and are awarded funding to start up.
In October 2019, a Business Battle Pitch Competition was held at the Atlanta Convention Centre by The Ambition Fund. The winners each received $25,000 funding and mentorship.

To learn more about The Ambition Fund and the opportunities available, click here.
TANYA SAM AT THE REAL HOUSEWIVES OF ATLANTA
Tanya Sam appeared part-time on Season 11 of The Real Housewives of Atlanta and immediately became a reality television star! Many viewers of the reality show loved Tanya Sam's personality and were not happy when she left the screens unannounced.
What happened to Tanya Sam on The Real Housewives of Atlanta?
Many controversies and fights arise in almost every season of The Real Housewives of Atlanta. Some of them can easily tarnish one's name and that is why Tanya Sam left the Real Housewives of Atlanta, to protect her name and above all her marriage!
 Ahead of season 13, Tanya Sam faced allegations that she was involved in a stripper scandal with Porsha Williams of the show and another external stripper. A threesome! She denied the allegations and walked away temporarily from the show. 
Lovers of the show have been calling for more of her bubbly personality on the screens as she did not appear in season 13. As Season 14 is about to be released, there are no signs that Tanya Sam will be among the cast.
Tanya Sam's Networth (2021)
As of July 2021, Tanya Sam has a net worth of around $41 million. All this has been contributed by her investment in all the companies she works with. From Tech Square Lab to all the other partnerships, she always gives her best.
Tanya Sam's Personal Life
Tanya Sam lives a glamorous life in Atlanta, Georgia with her fiance, Paul Judge who is a tech guru and investor. Paul is the co-founder of both TechSquare Labs and Pindrop Security.
Paul has been in a relationship with Tanya Sam since 2009. He proposed to her on Richard Branson's Private Island, Necker Island and she said YES! to do life with him.
Philanthropy Works of Tanya Sam
Tanya Sam is among the Board of Directors of Kate's Club which is an organization that encourages and empowers children, teenagers, and young adults who have lost a parent(s), sibling(s), or guardian(s). The organization offers therapy programs that support the person through all five stages of grief,  up to the stage of acceptance.
The organization is based in Atlanta, Georgia and Tanya Sam takes part in the majority of events that Kate's Club hosts offering her aid in all ways she can;  whether moral or financial support. She understands the pain as she lost her mother when she was just 12 years old.
Frequently Asked Questions About Tanya Sam
What is Tanya Sam's ethnicity?
Tanya Sam is of mixed ethnicity. Her father is Ghanaian and her mother, English. 
Tanya Sam visits Ghana often to learn about her culture. Follow Tanya Sam on Instagram to see her visit Ghana in July 2021. 
How old is Tanya Sam?
Tanya Sam is 42 years old as of July 2021, she turns a year older every December 13th. 
Is Tanya Sam married?
No, Tanya Sam is not married and just to set the record clear, has never been married. Tanya Sam and Paul Judge have been engaged for some time now and have been dating for over 10 years. 
Does Tanya Sam have a baby?
No, Tanya Sam does not have a baby. She often posts photos of herself with her niece on her Instagram page showing clearly her love for children. Her niece is her sister, Tamara's, baby girl. 
Tanya disclosed to Atlanta Black Stars that she has been having difficulties with getting pregnant due to a low ovarian reserve. She has tried using IVF but has not been successful. We wish her well. 
Where is Tanya Sam now?
Tanya Sam has always been an adrenaline junkie from her former days as a registered nurse up to date. Tanya Sam is living her best life with her fiance in Atlanta, Georgia as she works with all the companies she has invested in to help mold future business and tech entrepreneurs. 
What is Tanya Sam's net worth?
As mentioned earlier, Tanya Sam is worth $41 million as of July 2021.
Tanya Sam is an avid reader and book lover. She even has a book club called Tanya Time Book Club on Goodreads with over 200 members. The book club hosts a book club party every month.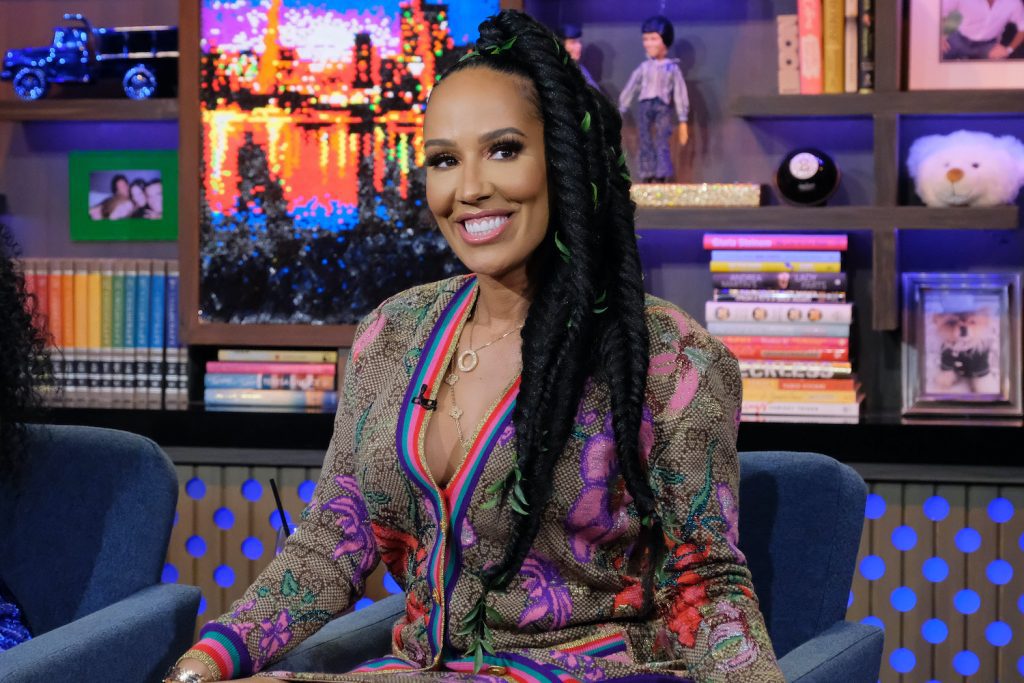 Tanya's book recommendation to everybody in the world is The Hard Things about Hard Things by Ben Horowitz who is one of Silicon Valley's leading entrepreneurs. She says the book is essential because at one point in life, you will need to start up a project and the principles shared in the book are very essential for startups.
Tanya Sam's Social Media Platforms
Instagram- Tanya Sam has 559k followers on her Instagram page @itstanyatime  as of July 2021.  She shares all things tech, books, travels, fashion, running, and food and if that is something you are gravitated towards, be sure to follow her. 
Twitter-  Click here to check out Tanya Sam's Twitter page.
LinkedIn- Click here to follow Tanya Sam's professional progressions on LinkedIn.
Facebook- Click here to follow Tanya Sam on Facebook
Website- Click here to check out Tanya Sam's website.