The world of work has undergone a significant transformation in recent years, with remote work becoming increasingly common. Technological advancements and a growing demand for flexibility from employers and employees have driven this shift. Remote work arrangements offer numerous benefits, including increased productivity, reduced overhead costs, and access to a broader talent pool. 
However, remote work also presents challenges in maintaining a strong organizational culture. The lack of face-to-face interaction can lead to feelings of isolation and disconnection, potentially affecting employee morale and productivity. Organizations must adopt strategies that promote connection, communication, and trust among their distributed teams to address these challenges and cultivate a thriving remote work culture. 
This article explores strategies to overcome the challenges and leverage remote work opportunities, ultimately building a thriving remote work culture. 
Fostering A Sense Of Belonging
Aligning individual goals with organizational objectives is crucial in fostering a shared sense of purpose in a remote workplace. This alignment helps employees understand the significance of their contributions to the company's broader mission. Knowing that we can be intentional around culture change encourages team members to view changes as opportunities for growth, enhancing their sense of belonging and active participation in the company's evolving culture.
Technology is vital in bridging distances in remote work settings. Regular communication and interaction through digital platforms, like video calls and collaborative tools, maintain the immediacy of in-person interactions. These technologies enable work-related collaboration and essential social connections, helping preserve the company's culture and foster strong, cohesive teams. 
Remote work environments offer a unique opportunity to embrace diversity and promote inclusion. By eliminating geographical barriers, companies can create a workforce rich in different perspectives. Ensuring that every team member feels valued and included, regardless of their background, strengthens the sense of belonging and drives innovation, contributing to a vibrant and dynamic organizational culture. 
Effective Communication And Collaboration
Leveraging technology is the cornerstone of effective communication in a remote setting. Video conferencing and instant messaging have become the virtual equivalents of face-to-face meetings, allowing for real-time dialogue and visual cues crucial for understanding.  
Additionally, project management tools provide a centralized platform for tracking progress, assigning tasks, and ensuring everyone is aligned with the team's objectives. These technologies enable seamless communication, which is essential for remote teams' cohesion and productivity. 
Clear communication guidelines are essential to prevent misunderstandings and ensure that every team member knows what is expected of them. Remote teams can function efficiently by setting clear expectations and defining responsibilities. Fostering transparency is also crucial. Regular check-ins and updates can help maintain clarity, while clear documentation ensures that information is accessible to all, promoting a transparent and accountable work environment. 
Creating opportunities for informal interaction can help remote teams bond and build rapport, which is often missing in a virtual workspace. Encouraging casual conversations through virtual 'watercooler' channels, organizing online social events, and hosting virtual team-building activities can simulate the spontaneous interactions that occur naturally in a physical office setting.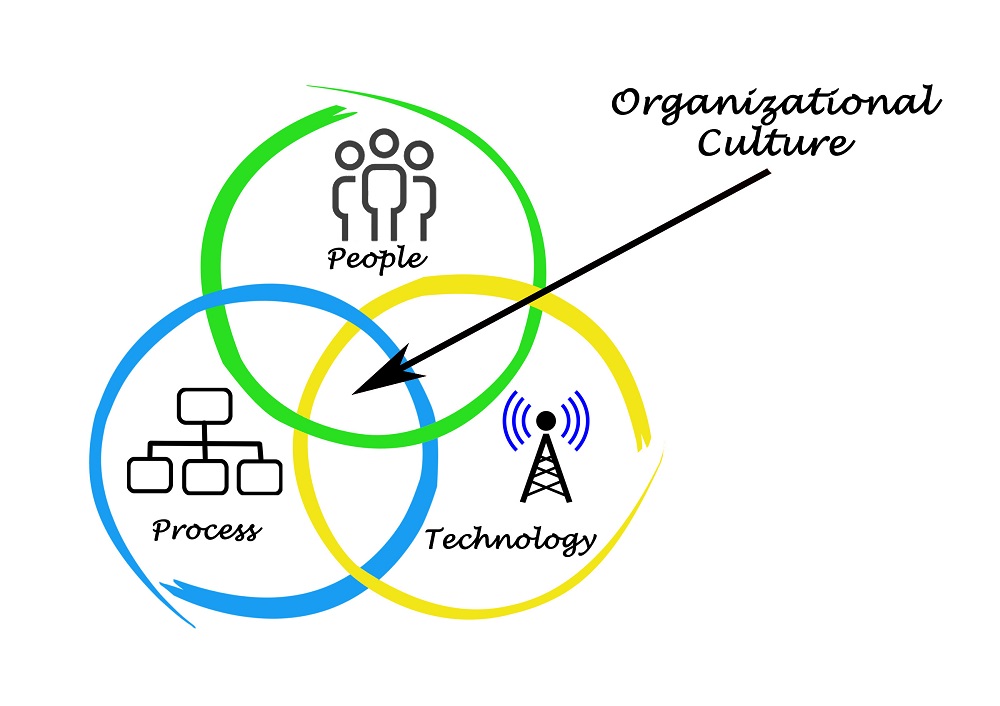 Building Trust And Psychological Safety
Establishing trust within a remote work environment hinge on transparency and accountability. Open communication channels where team members can share ideas and voice concerns contribute to a transparent workplace. Clear expectations prevent ambiguity in roles and responsibilities, while consistent feedback helps individuals understand their performance and growth opportunities.  
A culture of psychological safety is vital in a remote setting, where the lack of physical presence can often lead to feelings of isolation or reluctance to speak up. Fostering an environment where open dialogue is encouraged, and mistakes are seen as learning opportunities is essential. This approach helps to create a supportive atmosphere where team members feel respected and safe to take risks. 
Promoting empathy and understanding across remote teams involves recognizing the individual challenges that remote work can present. It is about seeing beyond the professional facade and understanding the personal contexts that influence work. Recognizing unique contributions makes team members feel seen and appreciated while providing support.  
Ensuring Proper Leadership And Management
Leaders set the cultural tone in remote work environments, exemplifying core values and behaviors for their teams. They must be empathetic visible, and provide clear direction, shaping a cohesive culture that aligns with the organization's goals despite the geographical spread of their team members. 
Remote management best practices focus on fostering connection by employing regular personal and professional check-ins and recognizing team achievements. Managers should use technology to facilitate idea-sharing and collaboration, maintaining team morale and a sense of community within a virtual workspace. 
Managers in remote settings must proactively combat isolation and promote engagement. They should maintain transparency, foster communication, and offer development opportunities, ensuring the virtual workplace supports productivity and a robust communal spirit. 
Nurturing A Strong Organizational Culture
Reinforcing core values in a remote setting depends on clearly communicating the organization's principles and celebrating successes to exemplify those values. This acknowledgment reinforces the cultural identity and reminds employees of the organization's mission and their role within it. 
Employee contributions in remote teams should be actively recognized and rewarded. Acknowledgment of achievements provides positive reinforcement, enhances morale, and conveys to employees that their work is valued, fostering a stronger connection to the organization. 
A culture that values continuous learning and development is crucial remotely. Encouraging skill enhancement and providing training opportunities shows an investment in employees' growth, aligning personal advancement with the organization's success.
Measuring And Evaluating Organizational Culture
Tools like pulse surveys and collaboration metrics are key to gauging a remote culture's health, offering insights into communication and team dynamics. These tools help identify cultural strengths and areas needing improvement. 
 Employee feedback systems, such as regular surveys, are vital for understanding employee engagement and the remote cultural environment. This anonymous feedback informs leadership about the workforce's morale and guides cultural strategies. 
Continuous improvement in a remote culture requires setting clear goals based on employee feedback, rolling out initiatives to address gaps, and regularly reviewing the impact of these initiatives. This process ensures the culture remains responsive and evolves with the team's needs. 
Establishing a robust remote organizational culture requires strategic use of technology, clear communication, and a commitment to inclusivity. By harnessing regular feedback and nurturing continuous development, companies can ensure their teams remain engaged and aligned with core values.  
Success in a remote environment is underpinned by a leadership approach that champions transparency, recognizes achievements, and is dedicated to improving cultural practices.