James Francis Gunn is a name that has become synonymous with innovation and creativity in the film industry. As a maverick filmmaker , he has left an indelible mark on the world of cinema, captivating audiences with his unique storytelling and pushing the boundaries of conventional narratives. From his humble beginnings as an indie darling to his meteoric rise as the director of blockbuster hits, Gunn's journey is a testament to his unwavering dedication to his craft and his passion for social change.
"I would never want to take on a sequel of someone else's stuff unless I was totally reinventing it." – James Gunn
In addition to his notable contributions to the film industry, James Gunn's personal life and early experiences have shaped him into the visionary filmmaker and compassionate individual he is today.
Early Life and Background
James Gunn was born on August 5, 1966, in St. Louis, Missouri, USA. He grew up in a creative and supportive family environment that nurtured his artistic inclinations from a young age. Gunn's passion for storytelling and filmmaking began to develop during his formative years, fueled by his love for movies and comic books.
Education and Artistic Pursuits
Gunn attended the prestigious Saint Louis University, where he studied theater and literature. This academic foundation provided him with a solid understanding of storytelling techniques and the complexities of human behavior. Gunn's education played a vital role in honing his narrative skills and shaping his unique perspective as a filmmaker.
He moved to New York where he received an MFA in creative writing from Columbia University, which he today thinks may have been a wonderfully expensive waste of time
Emergence as an Independent Filmmaker
After completing his studies, Gunn ventured into the world of independent filmmaking. He wrote and directed his first feature film, "Tromeo and Juliet," in 1996, a modern-day adaptation of William Shakespeare's classic tragedy set in the world of underground New York City culture. The film showcased Gunn's ability to blend genres, tackle unconventional narratives, and embrace controversial themes, foreshadowing the fearless approach he would become known for.
Career Milestones and Collaborations
James Gunn's career gained momentum with subsequent projects, including writing the screenplay for the 2004 remake of "Dawn of the Dead" and directing the first chapter of the dark superhero comedy "Super" in 2010. However, it was his work on the Marvel Cinematic Universe's "Guardians of the Galaxy" that propelled him to international recognition and mainstream success.
Personal Life and Birthdays
Beyond his professional accomplishments, James Gunn is known for his down-to-earth and jovial personality. He has cultivated a strong presence on social media platforms, where he engages with his fans, shares personal insights, and showcases his wit and humor.
Gunn's birthdays, like any other individual, serve as moments of celebration and reflection. Friends, family, and colleagues come together to commemorate his life and achievements, recognizing his impact on video game and the film industry and his philanthropic endeavors.
A Maverick Filmmaker
Fearless and Creative Storytelling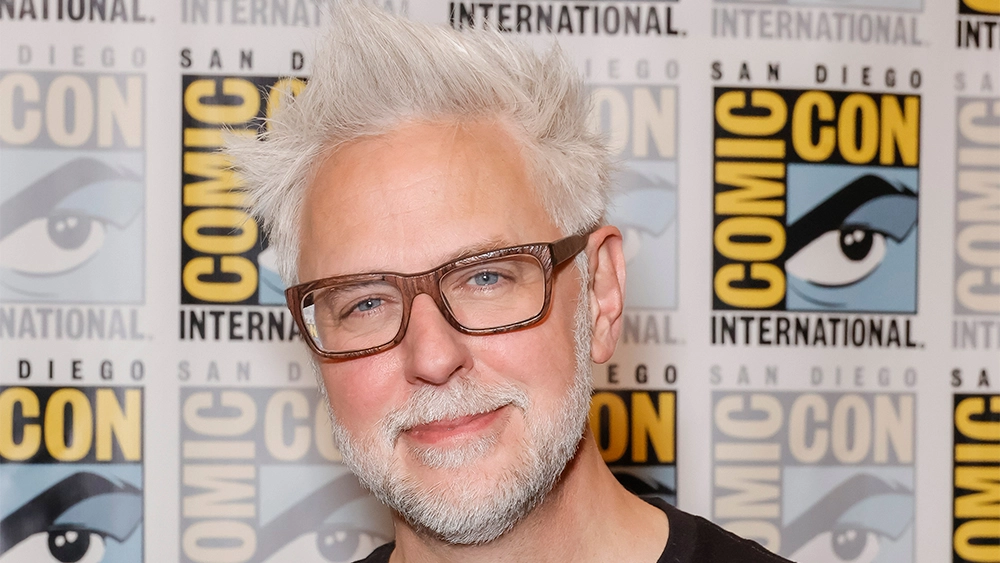 James Gunn is known for fearlessly pushing the boundaries of storytelling. His films challenge societal norms and embrace controversial themes, unafraid to delve into the darkest corners of the human psyche. Gunn's unique cinematic vision captivates audiences and leaves a lasting impact. Whether it's exploring complex moral dilemmas or shedding light on social issues, Gunn's storytelling knows no bounds.
Guardians of the Galaxy: A Game-Changer
One of Gunn's most significant contributions to the film industry came with his work on "Guardians of the Galaxy." This Marvel Studios film, in which Gunn served as the director and producer Peter Safran, defied expectations and reinvented the superhero genre. With its whimsical space opera setting and a flawed ensemble of characters, including the charismatic Wonder Woman, Gunn brought a refreshing and heartfelt approach to the world of superheroes. The film's success catapulted Gunn into the mainstream and solidified his status as a visionary director in both film and TV.
The Artistic Evolution
A Director's Palette
Gunn's artistic evolution is marked by his versatility as a filmmaker. He has effortlessly transitioned between genres, showcasing his ability to tackle horror, comedy, and everything in between. This artistic range demonstrates his mastery of the craft and his willingness to explore new territories. Gunn's films are visually striking, with meticulous attention to detail and a distinct visual aesthetic that immerses viewers in his cinematic worlds.
Innovative Storytelling Techniques
Gunn's films stand out for their innovative storytelling techniques. He understands the power of music and its ability to enhance the emotional impact of a scene. Through carefully curated soundtracks, Gunn creates a symbiotic relationship between music and storytelling, elevating the audience's theatrical experience. Moreover, he fearlessly blends genres, seamlessly intertwining elements of comedy, drama, and action to create captivating narratives that defy categorization.
A Humanitarian at Heart
Social Advocacy Through Film
Beyond his success as a filmmaker, James Gunn uses his platform to advocate for social change. Through his films, he tackles pressing societal issues and offers insightful commentary on power dynamics and oppression. Gunn's work amplifies marginalized voices and highlights the need for inclusivity and diversity in the film industry. By shining a spotlight on these issues, he sparks important conversations and fosters empathy among audiences.
Promoting Social Change
Gunn's commitment to social and creative community change extends beyond the silver screen. He actively engages with his audience, inspiring them to take action and make a difference in their communities. Through various philanthropic initiatives, he supports causes related to education, environmental conservation, and mental health. Gunn's dedication to philanthropy serves as an inspiration to others, encouraging them to use their influence for the betterment of society.
Fearless Exploration of Themes
Taboo Topics and Controversial Narratives
James Gunn's fearlessness extends to his exploration of taboo topics and controversial narratives. He is unafraid to tackle subjects that others might shy away from, delving deep into the human condition and exposing the vulnerabilities and flaws of his characters.
Gunn's willingness to confront uncomfortable truths and challenge societal norms contributes to the authenticity and depth of his storytelling.
Psychological Depth and Moral Dilemmas
Gunn's films often delve into the psychological depths of his characters, presenting complex individuals grappling with moral dilemmas. He skillfully navigates his characters represent the gray areas of morality, blurring the lines between heroes and villains, and presenting nuanced portrayals of human nature.
This exploration of human possibility and moral ambiguity adds layers of depth to his narratives, forcing audiences to question their own preconceived notions and consider the complexities of human behavior.
Guardians of the Galaxy: A Paradigm Shift
Reinventing the Superhero Genre
"Guardians of the Galaxy" was a pivotal moment for James Gunn and the superhero genre as a whole. With this film, Gunn brought a fresh perspective, injecting a sense of humor, heart, and irreverence into the genre.
Departing from the traditional superhero tropes, he created a team of misfits and outcasts, endearing them to audiences and redefining what it means to be a hero in a galaxy far, far away.
Uniting Audiences through Humor and Emotion
One of the remarkable achievements of Gunn's third film, "Guardians of the Galaxy" was its ability to unite audiences across demographics.
The film's witty humor, heartfelt moments, and relatable characters resonated with viewers from all walks of life. Gunn's adeptness at blending humor and emotion fostered a strong connection between the audience and the on-screen characters, resulting in a universal appeal that transcended the confines of the superhero genre.
Philanthropic Endeavors for Social Impact
Social Advocacy Beyond Filmmaking
James Gunn's commitment to social change extends far beyond the realm of filmmaking. Recognizing the power of his platform, he actively engages in philanthropic endeavors that aim to make a positive impact on society.
Gunn supports causes related to education, environmental conservation, and mental health, using his influence and resources to bring attention to important issues and contribute to meaningful change.
Inspiring Others to Take Action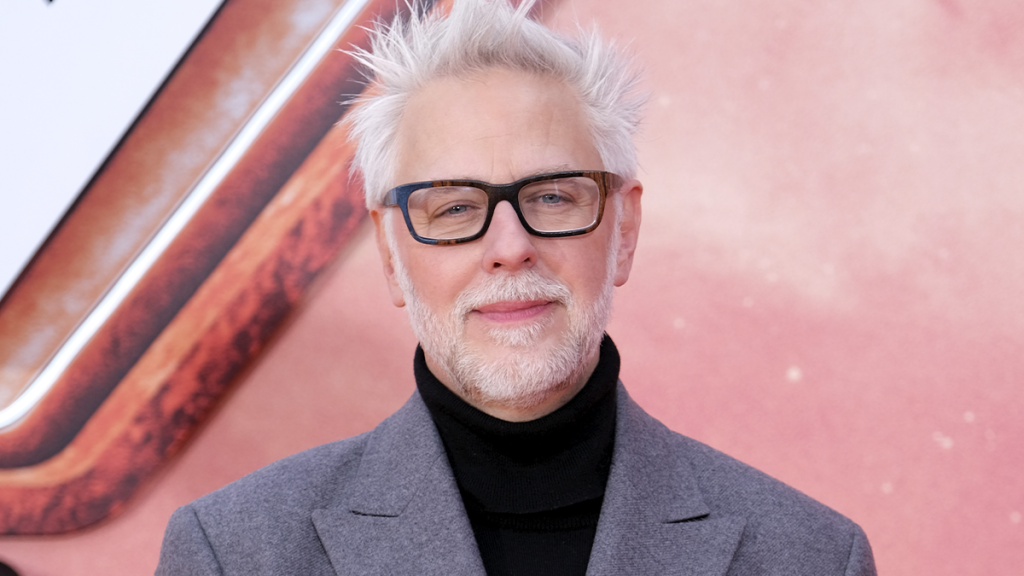 Gunn's dedication to philanthropy serves as an inspiration to others, encouraging individuals to use their own platforms and resources to make a difference. By leading by example, he demonstrates that artists and creatives have the ability to effect change beyond their artistic endeavors. Gunn's philanthropic efforts motivate and empower others to get involved and contribute to causes they are passionate about, creating a ripple effect of social impact.
James Gunn's contributions to the film industry as a maverick filmmaker, actor and humanitarian have left an indelible mark. His fearlessness in storytelling, exploration of taboo topics, and willingness to challenge societal norms have pushed the boundaries of cinema.
Gunn's work on "Guardians of the Galaxy" redefined the superhero genre and an iconic franchise that united audiences through humor and emotion. Beyond his artistic achievements, Gunn's commitment to philanthropy and social advocacy showcases his desire to make a positive impact on society. With his creative vision and dedication to social change, James Gunn continues to inspire and entertain, leaving a lasting legacy that transcends the silver screen.