Jack Ma's unwavering determination and innovative mindset have positioned him as a leading figure in the global e-commerce industry. In this article, we will delve into the life, accomplishments, and lasting influence e commerce business, of this influential business magnate.
Childhood Adventures and Entrepreneurial Aspirations
Curiosity and Exploration
From an early age, Jack Ma exhibited a curious and adventurous spirit. He eagerly explored the world around him, seeking new experiences and opportunities. Whether it was delving into books or embarking on outdoor adventures, Ma's insatiable curiosity played a pivotal role in shaping his entrepreneurial mindset.
Ma's journey through the educational system was not without hurdles. He faced difficulties in standardized exams, even failing the college entrance exam multiple times. However, his resilience and determination drove him to persevere. Ma eventually graduated from Hangzhou Normal University with a degree in English, showcasing his determination to overcome setbacks.
Even during his formative years, Ma displayed an entrepreneurial spark. He embarked on various small-scale ventures, such as selling homemade goods and acting as an intermediary for local businesses. These early ventures allowed him to gain firsthand experience in sales, negotiation, and customer relations, planting the seeds for his future entrepreneurial endeavors.
Shaping a Global Perspective
Ma's childhood adventures and exposure to different cultures and ideas shaped his global perspective. His encounters with many foreign companies and tourists in Hangzhou sparked a deep curiosity about the world and its possibilities, fueling his ambition to connect China with the global community through technology and e-commerce.
Growing up during a time of rapid change in China, Ma witnessed both the challenges and opportunities that emerged with economic reforms. These experiences instilled in him a resilient mindset and a belief in the transformative power of entrepreneurship. Ma's ability to navigate through adversity would become a defining characteristic of his entrepreneurial journey.
Family and Personal Life
Ma's personal life played a significant role in his entrepreneurial aspirations. His parents, who were traditional musician-storytellers, instilled in him a love for culture and performance. Additionally, his wife, Zhang Ying, has been a supportive partner throughout his entrepreneurial journey, standing by his side through the ups and downs of building Alibaba.
Net Worth
Jack Ma's entrepreneurial success has resulted in a substantial net worth. As of 2021, his estimated net worth was around $45 billion, according to Forbes. This impressive wealth is a testament to his entrepreneurial achievements and the immense value Alibaba has created in global markets.
As Jack Ma embarked on his entrepreneurial journey, the lessons and experiences from his childhood adventures, educational pursuits, business model, and personal life would serve as the foundation for his future success. They shaped his determination, resilience, and global perspective, allowing him to transform Alibaba into a global e-commerce giant and become one of the most influential business figures of our time.
Establishing Alibaba
Inspiration and Founding
During a transformative visit to the United States in 1995, Ma discovered the internet's potential to revolutionize business. This realization fueled his determination to bring the power of the internet to China, leading to the founding of Alibaba in 1999 as one of the pioneering e-commerce companies connecting Chinese manufacturers with international buyers.
Phenomenal Growth and Diversification
Under Jack Ma's leadership, Alibaba experienced unprecedented and rapid growth thereafter. The introduction of Taobao, one of the largest consumer-to-consumer online retail platform, and Tmall, a prominent business-to-consumer e-commerce platforms platform, propelled Alibaba's expansion, diversifying its offerings and providing new avenues for commerce.
Key Platforms and Services
Alibaba's success can be attributed to its innovative platforms and services. Taobao provided an accessible platform for small businesses and individuals to establish online stores, fostering entrepreneurship and empowering millions of sellers. Tmall, on the other hand, a consumer to consumer marketplace, attracted renowned brands, ensuring a trusted platform for consumers to access authentic products. Additionally, Alibaba's ecosystem expanded to include Alibaba Cloud, a leading cloud computing service, and AliExpress, a global e-commerce platform.
Alibaba's Impact
Transforming Chinese E-Commerce
Alibaba revolutionized the Chinese e-commerce landscape, providing unparalleled convenience and access to a wide range of products for consumers. The platform enabled small businesses, artisans, and rural entrepreneurs to reach a larger customer base, driving economic growth and fostering social inclusion. Alibaba's impact on the Chinese e-commerce ecosystem and digital economy was so significant that it played a role in shaping discussions and policies related to e-commerce within international organizations like the World Trade Organization.
Global Reach and Influence
Alibaba's influence extended beyond Chinese consumers or China's border. The company expanded its presence in international markets, facilitating trade between Chinese suppliers and global buyers. By connecting businesses with customers worldwide, Alibaba played a crucial role in fostering international collaborations and driving cross-border e-commerce market.
Job Creation and Economic Growth
Alibaba's growth directly contributed to job creation and economic prosperity. The Alibaba's e-commerce platforms empowered entrepreneurs, particularly in rural areas, to start their own businesses, creating new employment opportunities and stimulating economic development. By providing a robust platform for online commerce, Alibaba enabled individuals to establish their virtual storefronts and reach a global customer base. This not only fostered entrepreneurship but also supported the growth of ancillary industries such as logistics and digital marketing. Additionally, Alibaba's expansion into brick-and-mortar retail outlets further amplified its impact on job creation, as physical stores associated with the platform provided employment opportunities in various sectors, including sales, customer service, and warehousing. The combination of Alibaba's various online shopping platforms and retail outlets contributed to a thriving ecosystem that fueled economic growth and brought prosperity to communities across China.
Beyond E-Commerce
Ant Group and Alipay
Jack Ma's vision extended to the establishment of Ant Group, a leading fintech company. Alibaba launched Ant Group, which introduced Alipay, a groundbreaking mobile payment platform that revolutionized digital transactions and financial services in China, providing convenient and secure options for millions of users. Alipay's innovative features and user-friendly interface quickly gained popularity, transforming the way people conducted transactions, both online and offline. With Alipay, users could easily make payments, transfer funds, and even access a wide range of financial services, including loans and wealth management. The success of Alibaba's launch of Ant Group and the introduction of Alipay further solidified Ma's reputation as a visionary entrepreneur at the forefront of technological advancements in the financial e commerce sector here.
Investments and Technological Advancements
Jack Ma actively invested in various technology-focused ventures, fostering innovation and driving advancements in fields such as artificial intelligence and robotics. His support for technological research and development further propelled China's tech ecosystem.
Challenges and Legacy
Recent Challenges
In recent years, Jack Ma has faced challenges and regulatory scrutiny, leading to a decrease in online sales and his public presence. These events have sparked discussions about the role of regulations in the rapidly evolving e-commerce and fintech industries.
Lasting Legacy
Jack Ma's legacy as a pioneering entrepreneur and leader in the e-commerce industry remains undeniable. His innovative mindset and relentless pursuit of success continue to inspire entrepreneurs worldwide. The impact of Alibaba's innovations will shape the e-commerce global trade landscape for years to come.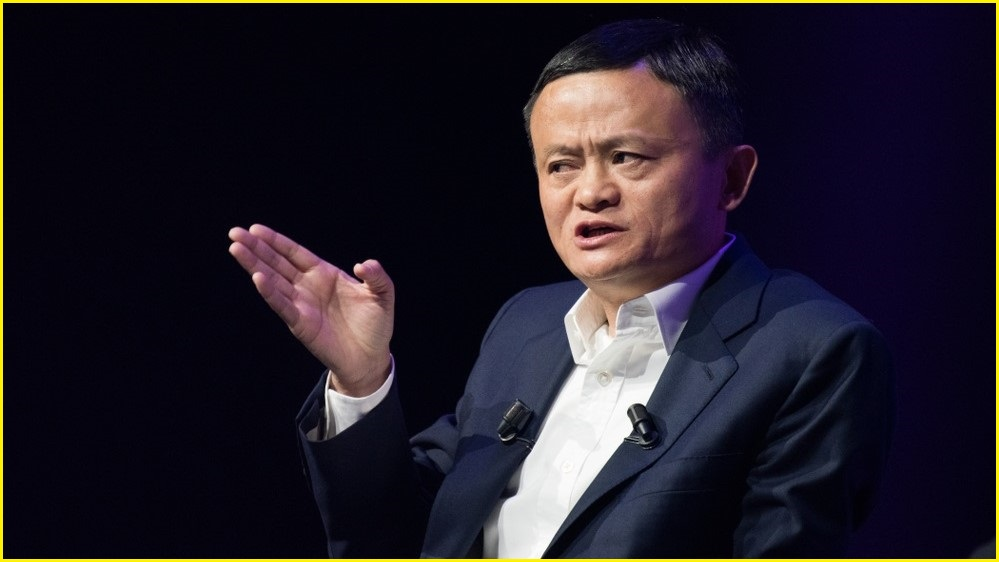 Replace image. , or drag and drop an image here.
Final Thoughts
Jack Ma's entrepreneurial journey is a testament to his resilience, determination, and commitment to driving innovation in the e-commerce industry. From humble beginnings, he co-founded Alibaba, a company that has transformed the way businesses operate and consumers shop. Alibaba's impact largest e commerce also extends beyond consumer-to-consumer and business-to-consumer transactions. The company has also revolutionized the business-to-business (B2B) landscape through platforms like Alibaba.com, connecting manufacturers, suppliers, and wholesalers worldwide. Jack Ma's lasting influence will continue to inspire future generations and reshape the global e-commerce landscape, fostering greater connectivity and efficiency in B2B trade.