Proper lighting isn't just an aesthetic element in the workplace—it's a significant determinant of employee productivity. Optimal lighting can enhance focus, mood, and energy, thus improving work performance. By understanding this interplay, businesses can optimize workspace lighting to foster a more productive environment. 
Commercial LED lighting solutions are popular for their energy efficiency and long lifespan, making them a beneficial option for businesses. While they contribute to creating well-lit workspaces, achieving optimal lighting conditions and productivity depends on various factors beyond the choice of lighting technology.
The Importance Of Lighting In Productivity
Light significantly regulates human biology, particularly an employee's circadian rhythms, mood, and alertness levels. By understanding this interplay, businesses can optimize workspace lighting to foster a more productive environment.  
Commercial LED lighting solutions offer an effective way to achieve this. Their bright, even illumination can help maintain energy levels and focus throughout the workday, supporting the human body's natural rhythms. By investing in these solutions, businesses can ensure a workspace that is well-lit and conducive to peak productivity.
Evaluating Your Current Workplace Lighting
Looking closer at your current workplace lighting is the initial step toward optimization. Here, keen observation plays a crucial role. Essentially, consider factors such as brightness.
Are there areas in your workspace too bright or insufficiently lit? These could strain your employees' eyes, decreasing their productivity over time. These common lighting issues often slip many business owners' notice. They seem trivial but can considerably impact your employees' work efficiency.  
Lastly, listen to your employees. Are they complaining about headaches? Are they squinting too often? Do they resort to using personal task lights for better visibility? These signs point to potential deficiencies in your current lighting scheme. Recognizing these issues is your first stride toward creating a more conducive and productive work environment.
This assessment will guide you on which aspects need attention and what commercial lighting solutions might be most effective for your space.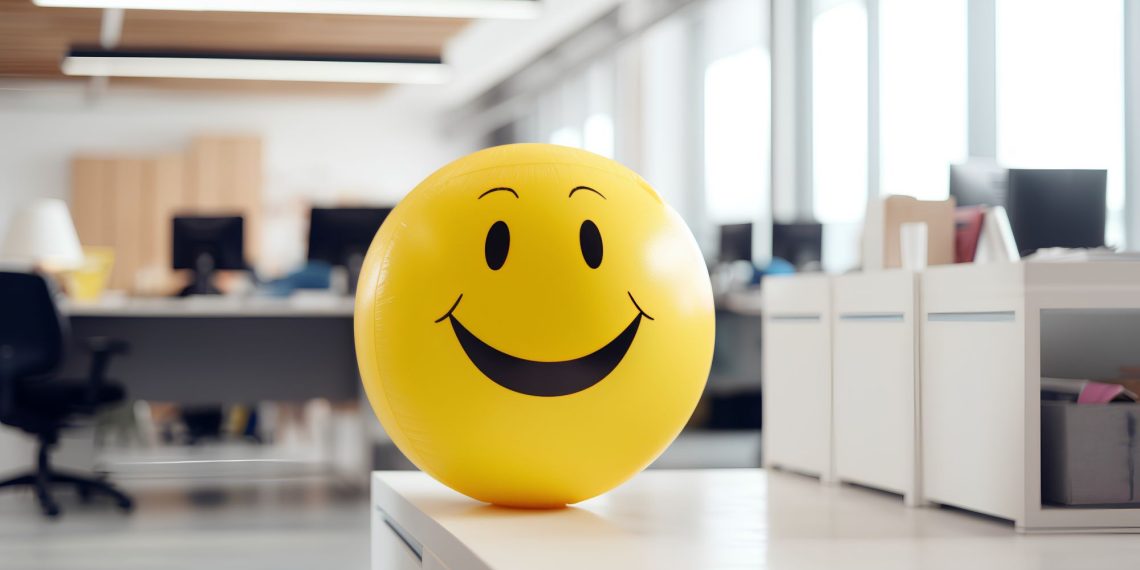 Strategies To Optimize Workplace Lighting
Embarking on the journey to optimize your workplace lighting? Here are five effective strategies to guide you in creating a conducive and productive lighting environment: 
1. Take Advantage Of Natural Light  
Natural light plays a significant role in creating an optimal work environment. Its benefits extend beyond aesthetics – research shows that exposure to daylight can enhance mood, energy, and overall productivity in the workplace. Thus, capitalizing on natural light is vital in optimizing your workplace. 
Start by reevaluating your workspace layout: position workstations near windows to maximize daylight utilization, especially those requiring intensive focus. Consider installing larger, open windows or skylights to let in more sunshine.  
However, too much direct sunlight can create glare and heat issues, so effective window treatments like blinds or shades might be necessary to balance light levels throughout the day. These measures can transform your workplace into a brighter, more productive space. 
2. Utilize Layered Lighting  
Layered lighting is another essential strategy in optimizing a workplace. This approach combines different types of lighting—ambient, task, and accent—to create a balanced and functional workspace. 
Ambient lighting:

It is the base layer, providing overall illumination in the workplace. It typically involves overhead lighting fixtures such as recessed or ceiling-mounted lights. While it may not be the primary light source for specific tasks, it sets the general brightness level for the room. 
Task lighting:

It addresses the need for higher illumination in areas where detailed tasks are performed. Desk lamps, under-cabinet lights, or adjustable floor lamps fall under this category. Task lighting minimizes strain on employees' eyes by focusing light where it's needed most. 
Accent lighting:

While not crucial, it adds depth and dimension to the workspace. It highlights specific areas or objects, creating visual interest and breaks in the workplace environment. Accent lighting can transform a mundane office into an inviting, dynamic space. 
Businesses can create a well-lit, comfortable, and productive work environment by strategically layering these lighting types. 
3. Play With Light Temperature And Intensity  
Light temperature and intensity play crucial roles in creating an optimal workspace. These elements can significantly impact mood, energy levels, and productivity. Light temperature, measured in Kelvin, refers to how warm or cool a light source appears. Cooler, bluish light (around 5000K to 6500K) is stimulating and ideal for spaces with high concentration levels. Conversely, warmer, yellowish light (2700K to 3000K) creates a cozy ambiance suitable for relaxation and creative thinking. 
Light intensity, or brightness, must also be carefully considered. Too dim, and it can strain the eyes and lead to fatigue. Extreme brightness can cause glare, leading to discomfort and distraction. Adjusting these factors can create a balanced, conducive, and productivity-boosting workspace. 
4. Consider Skylights And Glass Doors 
Considering larger architectural changes like skylights and glass doors can be transformative for a workplace that feels both inviting and conducive to productivity. These options increase the influx of natural light, thus reducing the dependency on artificial light during the day.  
Skylights, in particular, offer a unique advantage. They provide uniform illumination, reducing shadows and glare. Plus, they give employees a glimpse of the sky, enhancing the sense of space and boosting their mood. 
Glass doors are another excellent choice. They allow light to flow freely between rooms and hallways, creating a brighter, more open workspace. However, it's essential to position them properly to avoid any disruptive glare. Also, factor in privacy before installing a glass door, so consider installing frosted or tinted ones instead.  
5. Incorporate Smart And Energy-Efficient Lighting  
Adopting smart, energy-efficient lighting, such as LED lighting solutions, reduces energy consumption and enhances the work environment. 
Smart lighting systems allow customization of lighting conditions to suit individual or task-specific needs. They can be programmed to adjust light intensity and color temperature throughout the day, aligning with natural circadian rhythms and promoting productivity. 
Moreover, energy-efficient lighting like LEDs offers superior performance. They provide excellent light quality, have a longer lifespan, and use significantly less energy than traditional lighting solutions. Incorporating these technologies in your workplace lighting strategy can lead to substantial energy savings and, at the same time, contribute to a more productive work environment. 
Illuminating Success: The Bottom Line
To unlock the full potential of your team, rethinking your lighting strategy is crucial. Optimal lighting conditions can enhance productivity, mood, and overall well-being in the workplace. Take this chance to evaluate your current lighting setup and consider the strategies shared in this article. It's time to shed light on productivity because your business deserves it!