If your child has a knack for technology, he can start repairing computers on the side with low startup costs. This low investment venture will help your young one generate extra cash. The best part about this entrepreneurship startup idea is how flexible it is.
The business can also be expanded by incorporating a shop that takes in old computers to resell and refurbish them. Your child can also work remotely- all he has to do is troubleshoot computers. Another way to expand this entrepreneurship startup idea is to go old school and make house calls!
2. Making Handmade Presents
This is a great business idea for young people who have a creative eye. Those individuals who feel like they have an eye for pretty, unique things can start minting money by making homemade presents. There is nothing better than a personalized gift, right?
This business concept is very simple because a homemade present can include anything- that's the beauty of it! You can make whatever you think you're good at, whether it is a notebook, quilt, cookies, soaps, soups- you name it.
This business can especially become popular during the holidays. Encourage your children to make some money from their skills. After all, if they are good at something, why not add a little encouragement by introducing the concept of earning money? You never know- this could turn out to be the best entrepreneurship startup with little or no startup cost.
3. Gift Wrapping
This sounds pretty ordinary but can turn into one of the top entrepreneurship opportunities. The truth is that some people really cannot wrap gifts to save their lives. However, others can wrap them so tastefully and beautifully that tearing off the wrapping paper is almost painful.
In today's world, gift wrapping has become a real skill. It is a small entrepreneurship business idea with loads of growth potential. The best part is that this is not a seasonal business. Even though there might be a spike during the holiday season, people need gift wrapping services for birthdays, weddings, housewarming, and childbirth.
Of course, if you want to fall into the most popular entrepreneurship business category, you will have to step away from the basic foil paper and curly ribbons. Instead, consider hand-painted customized wrapping paper in pastel and bold colors, or wrapping presents in a way that portrays the theme of the present itself. Sounds like a successful entrepreneur business idea to bring in extra cash flow, doesn't it?
4. Pet-Sitting service
Pet sitting sounds similar to babysitting, right? This is a different entrepreneurship idea that can come in handy. Pet sitting and dog walking is a legitimate concern for many pet owners, especially those who travel for business purposes or those planning a family vacation, is what to do with their pets. Of course, while they are away, the pets still need to be fed, walked, and looked after.
Encourage young people to create content for a service, cause, or product. Let them search for whatever they feel most passionate about to start an online business. There's plenty of fish in the sea, so this should not be too difficult. Once they can attract others to their cause, all they need to learn are some basic social media and internet marketing tricks to bring their online business idea to light.
This online business idea will skyrocket as soon as bigger multinationals discover these young entrepreneurs and take them on board to market their products. They will also continue earning passive income from affiliate marketing if they join affiliate programs. When one is using social media, there are endless ways of starting successful businesses.
6. Baking
People love to eat. It is what gets them through the day. If you are looking for a small entrepreneur business idea, baking stuff could be your calling. It doesn't have to be cookies. It can also be cupcakes, pound cakes, zucchini bread, and even savory items like lasagna and spaghetti. This small business idea offers a good earning potential, especially since baked goods don't require a lot of effort to make and are easy to transport and even sell.
The youths and children of today are more tech-savvy than adults- yes, it's the truth. It's almost as if they are born knowing how to download things and make their way from one application to another. This might annoy parents who can never seem to get their kids off certain gadgets. However, this is a skill to master as it can turn into a profitable and cool entrepreneur idea.
A life coach will help mentor your child and show them how to earn from their talents. Initially, you can look for a prospective client for your business idea by making home calls. With sheer determination and hard work, your enterprise will fall on the list of successful entrepreneur businesses. 
8. Creating Local Jewelry
Local jewelry has lately taken the world by storm. It is a unique entrepreneur business idea that has minimal chance of failure. With so many options, ideas, and inspirations available via Pinterest, jewelry designing is among the top 100 business ideas for young entrepreneurs.
Of course, you need to ensure that you look at your target audience and produce pieces that fall within the budget. Even though you want to build a brand name, keeping overpriced jewelry is not a good idea, especially if you are just starting because it will scare potential clients away.
You don't have to make complex jewelry like rings or necklaces. Instead, you can opt for wooden beads, thick ropes, painted glass, and even hemp bracelets. Recently, astrology jewelry has become extremely famous as people become more and more interested in constellations. What better entrepreneur home business idea to have? You can also set up pop-up stalls now and then at local shows or bazaars.
9. Making Gift Baskets
If you're still not satisfied and are thinking, "what are some good business ideas?" don't lose hope. We promise that in this article, you will find something that calls out to your interests. One thing that most creative people love doing is organizing and this idea will fit perfectly with small business owners. If you are someone who loves giving presents to your friends and enjoy collecting different things, making gift baskets may be good for you.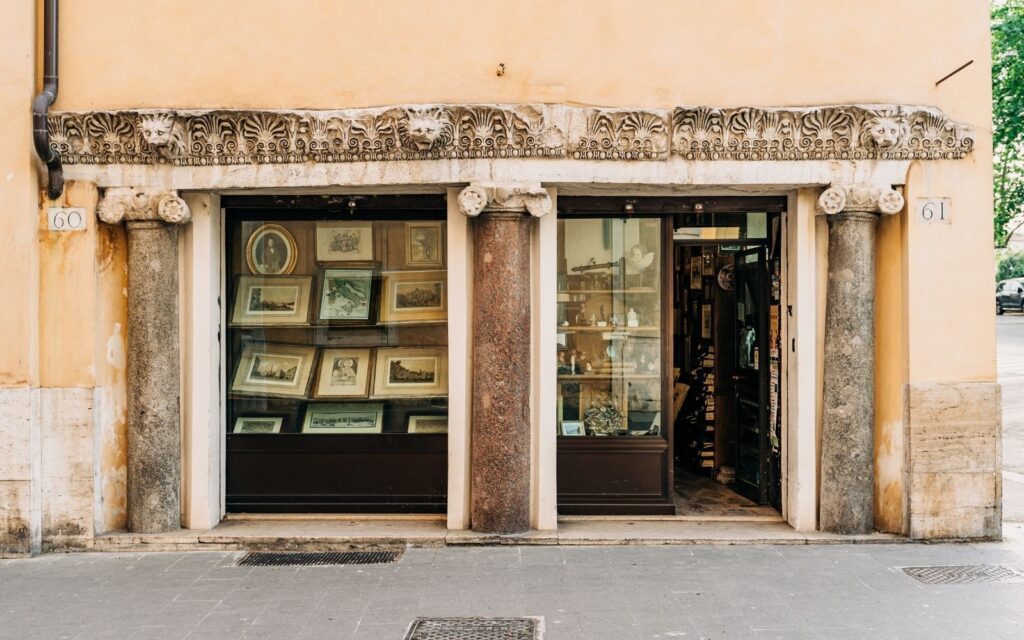 As an art collector, you can sell your items at art shows, festivals, air markets, garage sales, and even at farmer's markets. Of course, you need to give the original artist credit so that you do not steal their work. Moreover, remember to pay them for their hard work before you recreate their product. This business will give you a good profit margin.
16. Cleaning Service
One of the top 10 entrepreneur business ideas includes starting a cleaning service. As a child, you must have been told to clean your room a dozen times before guests came over to the house. Growing up, you might have become someone who loves cleaning, and cleans every time they are stressed out or feel the need to be productive. If this sounds familiar, running a cleaning service could be the job of your dreams.
You can start by providing neighborhood families with cleaning services to help them organize the house. Your target market should include professionals, families with small children, and working parents. Believe us when we say that they would require your services the most.
This entrepreneur idea can become extremely successful and profitable if you earn a name for yourself. Soon enough, you will start to gain more customers through word-of-mouth and start to earn loads of money.
Other Business Ideas.
1. Consulting business
Consulting is an extremely profitable business. Digital technologies have caused a rapid change and increased demand for experts with new knowledge. Online marketing makes it much easier to attract clients. Even though you may be a high-level consultant you should still provide a detailed business plan.
To know more start streaming the courses on Business Town that include How to start a business consulting enterprise, LinkedIn profiles that get sales, start a business 101, How To Create a Business Plan, and many others. Business Town is free for users.
2. Landscaping business
Landscaping is another perfect small business with many opportunities to grow quickly. You just need a second-hand mower and a grass catcher. Some of the standard services available include leaf collection, yard clean-up, edging, weeding, Snowplow, and fertilizer application. You can get a lot of money from lawn cutting. Even if you can cut down a few lawns yourself you will probably earn more per hour than most workers do in the real world.
3. Personal Training
Many people want to stay healthy and fit. They may not have the time to visit the gym or they may be shy. For this, you can advertise your personal training services on social media platforms targeting your demographic area. To be the best personal trainer in your area, make sure you are licensed and you can offer these services on your premises or your client's homes.
4. Drop shipping business
Drop shipping is when you sell a product generally online but you can no longer deliver the product or fulfill the offer. Instead, you send the order to a supplier, a wholesaler, or other retailers, and the products are delivered to the customer.
5. Amazon Store
About 100,000 people make sales every year using Amazon. While it is relatively easy to set up an Amazon store and start selling some items, it is more difficult to build a sustainable, highly profitable business. Amazon and elsewhere in Internet commerce are fiercely competitive. Don't open your stores until you have a business plan in place. Consider doing your own digital marketing via your website, via social media or email marketing, or online promotion.
6. Start a blog
A blog is a good example of entrepreneurship that can be started small but could grow at your own rate. Choose an interesting or narrow subject. Let your personality shine and provide specific actions advice or a point of view. You should learn basic e-mail advertising methods so you could make a better Google ranking. Create content that will appeal to your audience, learn and incorporate affiliate marketing. Social media accounts will help you market your blog to your friends and family and the world.
7. Dog Walking Business
Dog walking is a perfect business for digital marketing. It allows you to find a very specific and emotionally engaged target customer. You could target social media and online Ad Network ads directly to dog owners in that zip code.
When is it best to start your Business?
It is never too late to start a successful business. Whether you are a young adult looking to do something on your own or someone who wants to quit his job and start his gig, there are great business ideas for entrepreneurs you can choose from. From being a freelancer who is a social media manager to a graphic designer, or a personal chef, you need the right attitude, business plan, or business model. 
There are many profitable business ideas. However, your attitude, perseverance, and hard work are what will make you succeed. Many small businesses have grown to become big companies and your business plan may just be the next big thing. Remember, most people start as freelancers, but this does not mean that they cannot eventually become business owners. The best way to find your calling is to leverage hidden talents and make a profit out of them.
Conclusion
As you evolve as a business owner, remember to evolve as a human being as well. Being a life coach will give you or your child the best guidance as regards their talent and keep up to date with the latest trends. Innovation will help your business reach lengths you may never have imagined. If you stay stuck on one thing, you might be able to keep your old customers, but new customers will find your enterprise redundant. Try to bring in new ideas and reflect your personality with each business step you take. Building a brand and name is just as important as earning money. Good luck!