Daniel Ek made a significant impact in today's rapidly evolving music industry. As the co-founder and CEO of Spotify, Ek has played a pivotal role in revolutionising music industry and transforming the way we consume and discover music. This article delves into the life and achievements of Daniel Ek, exploring his journey, entrepreneurial spirit, and the profound influence he has had on the music landscape.
The Rise of a Visionary
Early life and entrepreneurial ambitions
Daniel Ek was born in Stockholm, Sweden, in 1983. From an early age, he showed a keen interest in technology computer programming and entrepreneurship. Plugged in Ek's experience as a young kid in the tech industry goes back to the age of 14, when he started his own small business making commercial websites in his school's computer lab.
Ek, the father of two children, married his long-time partner Sofia Levander in 2016 on the shores of Italy's Lake Como in the presence of Facebook founder Mark Zuckerberg, comedian Chris Rock and singer Bruno Mars.
The inception of Spotify
In 2006, Ek started thinking about the music industry and the potential for a new kind of music streaming service to distribute music online legally, a practice that at the time was dominated by illegal file sharing sites. At the time, many music industry executives were skeptical that such a music service ever would be viable, but Ek believed that there was a huge untapped market of people who wanted to listen to music online.
The initial challenges and growth of the platform
In the early stages, Spotify faced numerous challenges, including securing licensing agreements with major record labels and competing with other music streaming services, such as Pandora and Apple Music. However, Ek's determination and strategic vision propelled the platform forward. With a focus on user experience and a commitment to addressing the concerns of artists and industry professionals, Spotify began to gain traction and rapidly expand its user base.
Reinventing Music Consumption
Introduction of a new business model
This shift from ownership to access revolutionized how people consumed music, making it more affordable and convenient. The introduction of the subscription-based model by Daniel Ek and Spotify not only transformed the way music was consumed but it career also disrupted traditional revenue streams in the industry. Rather than purchasing individual songs or albums, users could now access a vast library of music for a monthly fee, opening up a world of possibilities.
The subscription-based model offered several advantages over traditional music formats. Users no longer needed to invest in physical albums or CDs, saving both space and money. The convenience of having unlimited access to a vast catalog of music on any device with an internet connection brought a new level of flexibility and freedom to music lovers. Whether on a morning commute, during a workout, or relaxing at home, music became seamlessly integrated into people's lives.
Furthermore, the subscription model aligned the interests of consumers and artists. It provided a legal and accessible platform that discouraged piracy while ensuring fair compensation for artists. With the introduction of this model, Spotify created a viable alternative to illegal downloading and piracy, offering a convenient and affordable way for users to access music while supporting artists and the industry.
The impact of Spotify's subscription-based model extended beyond individual consumers. It also shaped the strategies of other music streaming platforms and influenced the industry as a whole. Competitors began to adopt similar subscription-based models, acknowledging the growing demand for affordable and on-demand access to music.
Overall, Daniel Ek's introduction of the subscription-based model revolutionized the music industry by offering a new and innovative way to consume music. This transformative shift not only made music more accessible and affordable but also set the stage for the streaming era, empowering artists, and paving the way for a digital music landscape that continues to evolve and thrive today.
Advantages of streaming over traditional music formats
Streaming platforms like Spotify introduced features such as personalized playlists and recommendations, tailoring the music experience to individual preferences. This level of personalization was a game-changer in the music industry, allowing users to discover new music that aligned with their tastes and preferences effortlessly. By leveraging algorithms and user data, streaming platforms could analyze listening habits, genre preferences, and even mood to curate customized playlists, introducing users to artists and songs they may have never encountered otherwise.
Moreover, streaming eliminated the need for physical storage of music. In the past, music lovers had to dedicate physical space to store their extensive collections of CDs, vinyl records, or cassette tapes. With streaming, users could access millions of songs on demand without the burden of physical media. This shift not only freed up physical space but also provided a more sustainable approach to music consumption, reducing the environmental impact associated with the production and disposal of physical music formats.
The extensive catalog of songs available on streaming platforms also expanded the musical horizons of listeners. Traditional music formats often had limitations in terms of shelf space or availability, which meant that users had limited exposure to a select number of popular artists or mainstream releases. Streaming platforms, on the other hand, offered an unparalleled variety of music from all genres, including niche and independent artists. Users had the freedom to explore different genres, eras, and cultures, fostering a more diverse and inclusive music landscape.
Furthermore, streaming platforms allowed for instant access to music anytime and anywhere with an internet connection. Gone were the days of having to wait for a CD to arrive in the mail or rushing to a store to purchase a new release. Users could simply search for their favorite songs or artists and start listening within seconds. This level of convenience and immediacy transformed the music listening experience, empowering users to curate their own soundtracks for any moment or mood.
In summary, streaming revolutionized music consumption by offering a host of advantages over traditional formats. The personalized playlists and recommendations, elimination of physical storage, and vast catalog of songs provided users with an unprecedented level of convenience, choice, and discovery. With streaming, the world of music became more accessible, diverse, and tailored to individual preferences, forever changing how we engage with and enjoy our favorite tunes.
The Impact of Spotify's freemium model
Spotify's freemium model, which provided a free, ad-supported version alongside a premium subscription, played a crucial role in attracting a massive user base. This approach allowed users to experience the benefits of streaming music without any upfront costs, while also providing a gateway for them to upgrade to a premium subscription for an enhanced ad-free experience.
Empowering Artists and Industry Professionals
The democratization of music distribution
Prior to Spotify, independent artists faced significant challenges in distributing their music to a wider audience. Daniel Ek recognized this gap and ensured that Spotify became a platform that welcomed both established and emerging talents. Through its easy-to-use upload feature, Spotify allowed artists to directly distribute their music, giving them a global platform to reach millions of listeners.
Collaborations with artists
These collaborations not only boosted artist visibility but also enhanced the overall music discovery experience for listeners. By actively seeking partnerships with artists and record labels, Spotify fostered a collaborative environment that aimed to benefit all stakeholders in the music industry.
Spotify's partnerships with artists went beyond simply hosting their music on the platform. The platform worked closely with artists to create exclusive content, providing them with a unique opportunity to connect with their fans in innovative and immersive ways. Artists could release exclusive tracks, remixes, live recordings, or even behind-the-scenes content, giving fans an intimate and exclusive glimpse into their creative process. These exclusive offerings not only rewarded loyal fans but also attracted new listeners to discover and engage with the artist's music.
Curated playlists became a powerful tool for artists to showcase their favorite tracks, influences, and emerging talents. Spotify collaborated with artists to curate playlists that reflected their personal taste and musical journey. These playlists often featured a mix of their own music alongside songs they admired or found inspiring, creating a deeper connection between the artist and their audience. By leveraging the artist's unique perspective and taste, Spotify allowed listeners to delve into the artist's music world and discover new music they might resonate with.
In addition to curated playlists, Spotify and artists collaborated on unique marketing campaigns. These campaigns utilized various multimedia formats, such as audio advertisements, social media activations, and even offline experiences, to promote artists and their latest releases. Through these campaigns, Spotify provided artists with a powerful promotional platform, helping them reach a broader audience and generate buzz around their music. The collaborative nature of these campaigns fostered a sense of excitement and anticipation among fans, creating a deeper level of engagement with the artist's work.
Initiatives for fair compensation and transparency
Addressing concerns raised by artists regarding fair compensation, Daniel Ek and Spotify launched initiatives to improve royalty payouts and increase transparency. The platform introduced tools and analytics that allowed artists to understand their audience and earnings better. Additionally, Spotify initiated programs like "Loud and Clear" to engage in open dialogues with artists and industry professionals, striving for a more equitable and sustainable music ecosystem.
Innovations and Expansion
Introduction of personalized playlists and algorithms
Spotify's emphasis on personalized music discovery led to the introduction of popular features such as personalized playlists and algorithm-based recommendations. Powered by machine learning and user data, Spotify's algorithms analyze listening habits and preferences to curate tailored playlists for each individual, offering a unique and engaging music experience.
Spotify CEO Daniel Ek said it was important to balance creative innovation while protecting artists on the platform, adding that AI would lead to more content from people who don't play instruments, resulting in more revenue. However, at one point, he added that the downside was more copyright issues.
Universal Music Group CEO Lucian Grainge echoed Ek's message about the burden of enforcing copyright rules, though he contends AI could help with immersive sound, as well as mixing and master recordings
Expansion into podcasts and audio content
Recognizing the growing popularity of podcasts, Daniel Ek and Spotify made a strategic move to expand their platform beyond music. Through acquisitions and exclusive partnerships with podcast creators, Spotify became a significant player in the podcasting space, providing users with a one-stop destination for all their audio content needs.
Acquisitions and partnerships to enhance the platform
To stay ahead in a competitive market, Spotify embarked on a series of strategic acquisitions and partnerships. The acquisitions of companies like Soundtrap (music creation platform) and Anchor (podcast creation platform) further diversified Spotify's offerings. Partnerships with major brands, such as Samsung and Uber, allowed Spotify to integrate its service into different devices and contexts, increasing its reach and user engagement.
Daniel Ek's Vision for the Future
Focus on creator tools and artist development
Daniel Ek remains committed to empowering artists and enhancing their experience on the platform. Spotify continues to invest in developing innovative tools that enable artists to create, distribute, and monetize their work effectively. This includes features like Canvas (short looping videos for tracks) and Spotify for Artists, providing insights and resources to help artists thrive in the digital age.
Embracing emerging technologies like AI and blockchain
As technology continues to evolve, Daniel Ek envisions leveraging emerging technologies like artificial intelligence and blockchain to improve the music industry further. AI-powered algorithms can refine music recommendations, while blockchain-based solutions hold the potential to streamline royalty payments and ensure fair compensation for all stakeholders involved.
Expanding Spotify's global reach and user base
Spotify's international expansion has been a significant focus for Daniel Ek. By entering new markets and catering to diverse cultural preferences, Spotify aims to make its platform accessible to a broader global audience. This expansion includes localization efforts, language support, and collaborations with local artists music labels and creators, fostering a vibrant and inclusive music community worldwide.
Daniel Ek's impact on the music industry cannot be overstated. With his entrepreneurial spirit, business acumen, and relentless pursuit of innovation, he has reshaped the way we consume and discover music. Spotify's introduction of a subscription-based streaming model, personalized playlists, and algorithm-driven recommendations have revolutionized music consumption, offering users a vast library of music at their fingertips.
Ek's focus on empowering artists and industry professionals has brought about significant changes in the music landscape. By using digital advertising, providing a platform for independent artists to distribute their music globally and collaborating with established artists and labels, Spotify has created new opportunities for artists to connect with their audience and expand their reach. Initiatives for fair compensation and transparency demonstrate Ek's commitment to creating a sustainable music ecosystem that benefits all stakeholders.
The expansion of Spotify into podcasts and other forms of audio content showcases Ek's forward-thinking approach. By recognizing the rising popularity of podcasts and acquiring key platforms in the industry, Spotify has become a comprehensive destination for all types of audio content, catering to diverse user interests and preferences.
Looking ahead, Daniel Ek envisions a future where technology continues to play a central role in the music industry. With a focus on creator tools, artist development, and the adoption of emerging technologies like AI and blockchain, Spotify aims to provide even better experiences for artists and listeners alike. Furthermore, Spotify's global expansion efforts and collaborations with local artists are crucial in creating a diverse and inclusive music community worldwide.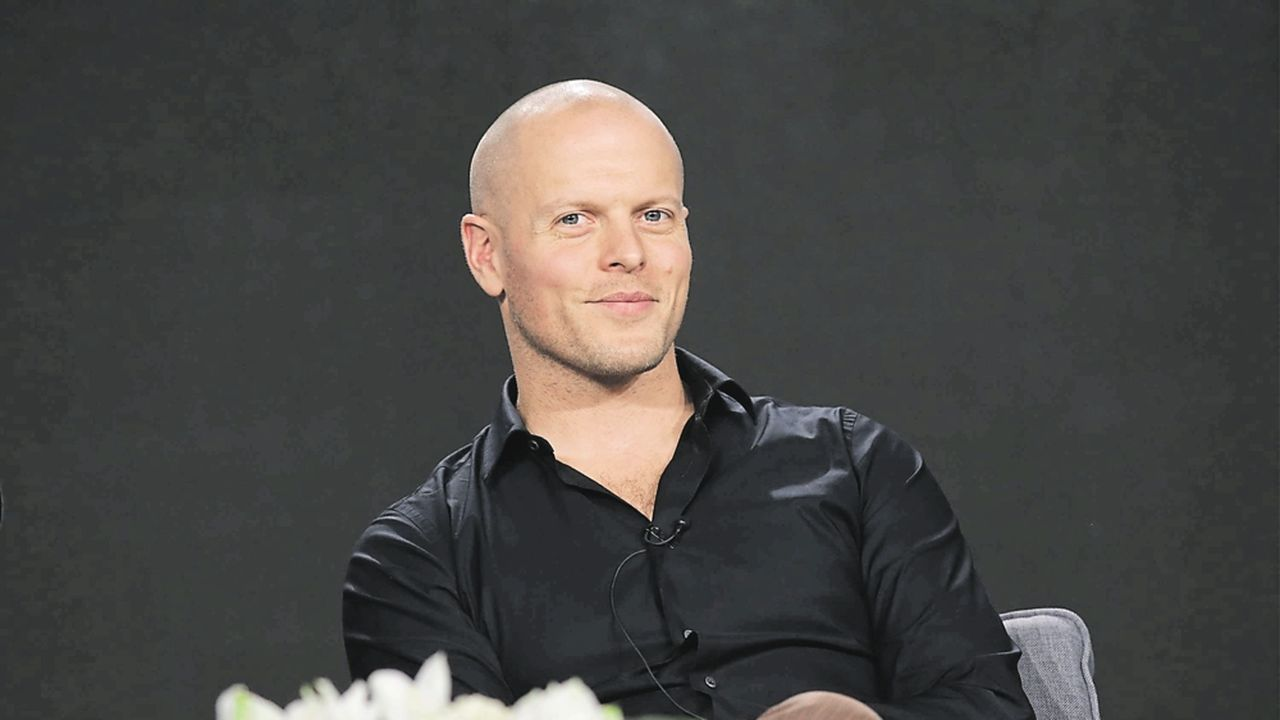 In conclusion, Daniel Ek's journey from an ambitious entrepreneur to the transformative force behind Spotify has left an indelible mark on the music industry. Through his vision, innovation, and commitment to empowering artists, Ek has revolutionized music consumption, connected people around the world through the power of music, and paved the way for a more equitable and dynamic industry. As Spotify continues to evolve and grow, Daniel Ek's legacy as a visionary leader will endure, shaping the future of the music business for generations to come.