Clara Chia Marti is a woman who has piqued the public's curiosity as Gerard Piqué's love interest. The renowned former professional soccer player has recently been in the news due to his relationship.
The couple first made waves when they were seen together at a music festival in August 2022, marking the beginning of their journey as a couple. Since then, their relationship has garnered significant attention, prompting an exploration into the background of Clara Chia Marti, their shared experiences, and the social media accounts and fascination surrounding their romantic connection.
In this article, we aim to shed light on Clara Chia Marti, offering insights into her personal history, their journey as a couple, and the public interest that has surrounded their relationship.
After announcing his split from long-time partner Shakira in a joint statement, Piqué found himself embarking on a new romantic chapter with Clara Chia Marti.
However, their efforts to maintain a low-key profile were disrupted when Shakira seemingly alluded to their relationship in a couple of songs, sparking discussions in the media.
Who is Clara Chia Marti?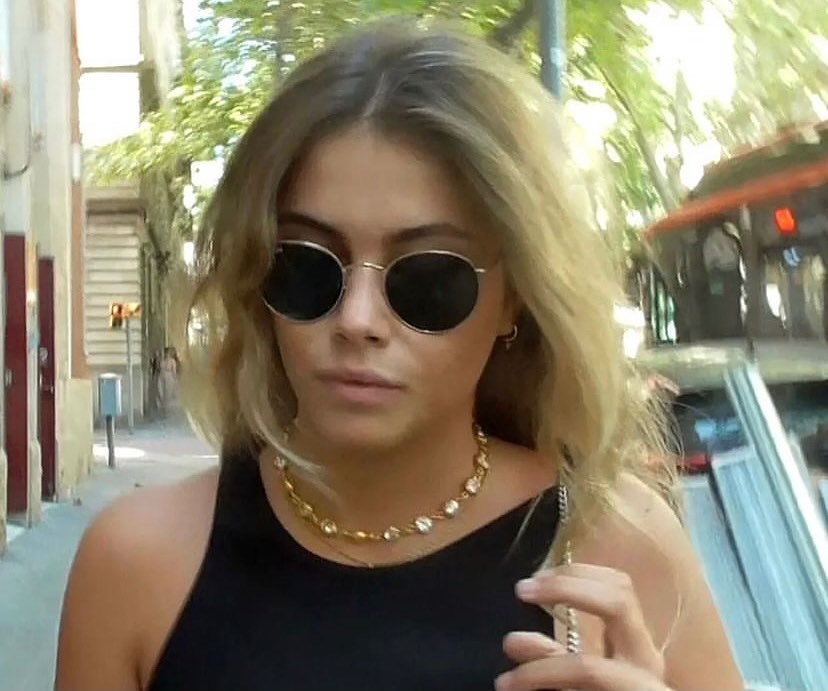 Gerard Piqué's new girlfriend, Clara Chia Marti, 24, is of Spanish origin. Reports show Clara Chia studies in one of the reputable universities as a PR student. She works at Gerard Piqué's sports and entertainment production company, Kosmos. She assists the company with organizing events, and maybe this is how they met.
According to numerous sources, Clara Chia Marti's father is believed to be a civil lawyer. But, there are also some reports saying Clara did odd jobs to support herself and her studies. So, her background is not that clear. We are not 100% sure she is from a wealthy or poor background. We'll keep you posted, though.
What happened with Shakira and Gerard Piqué'?
Shakira and Piqué' have been together for 11 years. They met during the singer's music video set for Waka Waka (This Time for Africa), the hit song used during the 2010 FIFA World Cup. They confirmed their relationship in March 2011. Mind you, Shakira and Pique never got married.
The duo share two kids together, Milan and Sasha. But, in June 2022, they announced their breakup through a joint statement. There are claims that the couples agreed not to appear in public with their partners within the first year.
However, after three months, Piqué' was seen with a supposed replacement for Shakira, Clara.
"We regret to confirm that we are separating." We ask for privacy at this moment for the well-being of our children, who are our maximum priority. Thank you in advance for your understanding and respect." The new couple officially announced their debut in August while attending a friend's wedding in Spain.
Let's delve into what we know about Gerard Piqué's girlfriend.
Their First Public Appearance: Summerfest Cerdanya Music Festival
In August 2022, just three months after his separation from Shakira, Gerard was spotted with Clara Chia Marti at the Summerfest Cerdanya music festival in Catalonia. Photos published by the Daily Mail captured the former couple embracing and sharing a kiss while enjoying the event.
This public sighting sparked curiosity about the mysterious woman by Piqué's side. Clara Chia Marti, known for her privacy, kept the details of her personal life away from the public eye despite her connection to the famous soccer player. Her Instagram account, set to private, had only a few posts and a small number of followers, including former soccer player Gerard Piqué.
Clara and Piqué' Attended a Wedding Together in Spain
Shortly after their initial public appearance, Clara Chia Marti and Gerard Piqué were seen attending a wedding in Catalonia, Spain. Photographs captured them walking arm-in-arm, sharing laughter, and engaging with other guests.
They have Been Traveling the World Together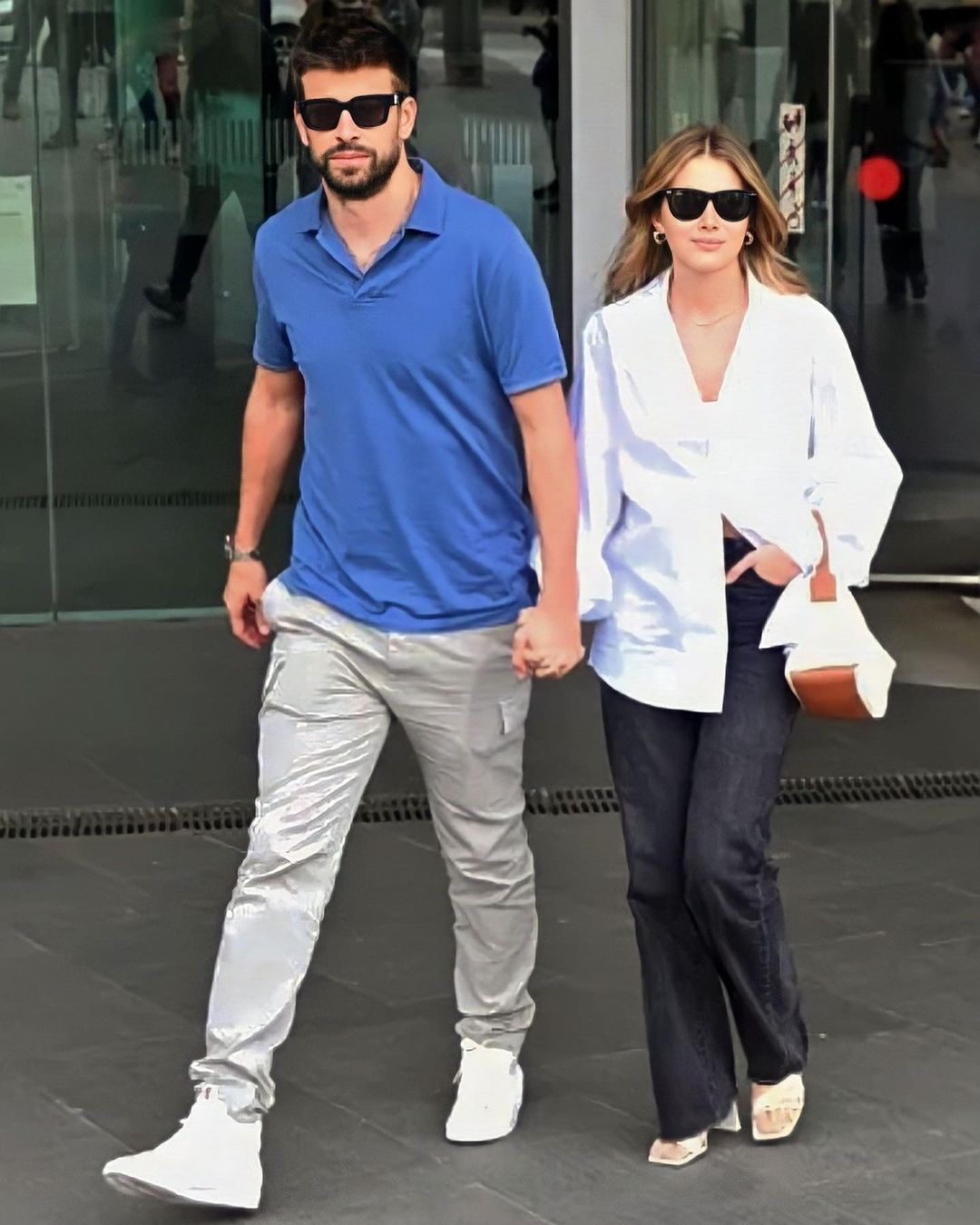 Despite their relatively short relationship, Gerard Piqué and her girlfriend Clara Chia have already embarked on various trips together. They have explored destinations within Spain and ventured to the Czech Republic and France.
While in France, the couples stopped in Paris. According to people, Gerard Pique and Clara Chia Martí were seen sightseeing while enjoying a ride in electric scooters with their friends. According to Daily Mail, they were joined by Piqué's brother, Marc, and his wife, Maria
The Shakira Song Controversy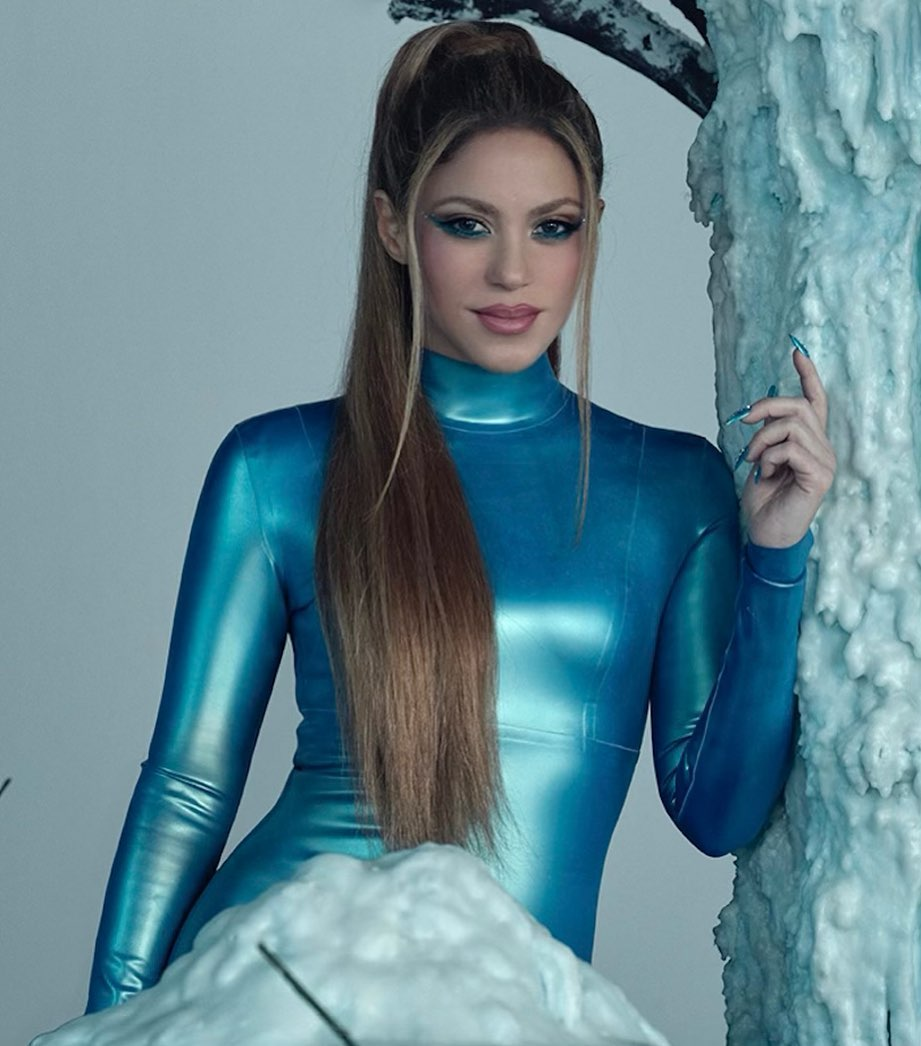 In January 2023, Shakira released a diss track that left people guessing who the mystery woman is. "You traded a Ferrari for a Twingo, You traded a Rolex for a Casio; You're going fast, slow down; Lots of time at the gym, but your brain needs a little work too." The song appeared to reference their past relationship and allude to his new romance.
In "BZRP Music Session #53," Shakira's lyrics expressed a sense of disappointment and hinted at regret. Shakira compared herself to Clara Chia Marti by referring to herself as Rolex and Clara as Casio. The track says, " I wish you luck with my supposed replacement; I don't even know what happened to you; I'm worth two of 22 [year old]."
Shakira seemed to have moved on. In another song, "TQG," Shakira sings, conveying a message of letting go. Some part of the lyric states;
"If you know that I do not repeat mistakes?
Si sabes que yo errores no repito?
(Hey daddy)
(Eh, papi)

tell your new baby
Dile a tu nueva bebé

I don't compete for men
Que por hombres no compito"
Piqué and Clara Chia Marti Instagram Official Moment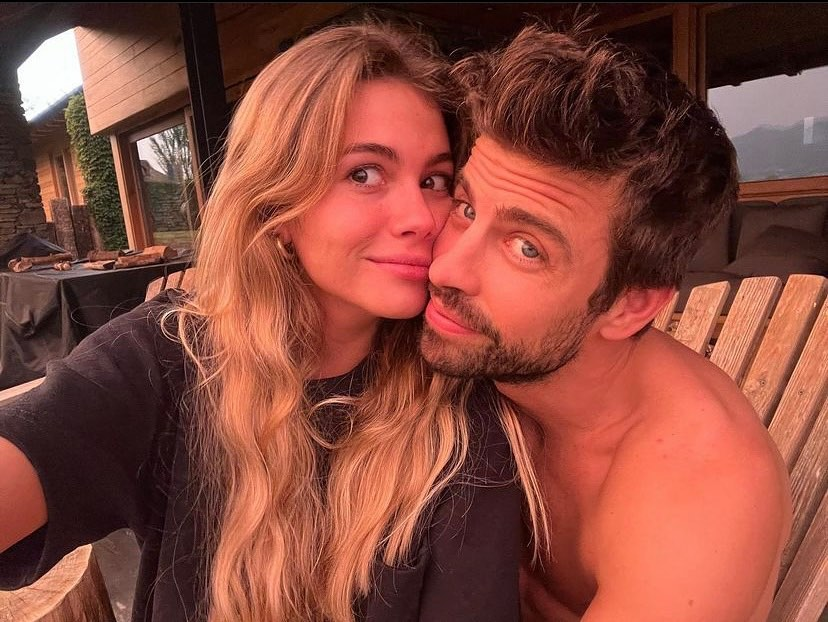 In January 2023, Gerard Piqué, with her girlfriend Clara Chia, made their relationship Instagram official by sharing a selfie with Clara Chia Marti. The photo depicted the couple cuddling together. Although Piqué did not provide a caption, the image sparked significant discussion among followers and fans.
Continued Moments of Affection on Instagram
In May 2023, Piqué shared another affectionate selfie with Clara Chia Marti on Instagram. The photo showcased the couple pressing their cheeks together, symbolizing their bond. Piqué accompanied the image with a simple orange heart emoji, expressing his love and affection.
Clara Chia Marti, through her privacy and limited online presence, has managed to maintain a sense of mystery.
As Gerard Piqué's partner, she has captured the public's curiosity due to Piqué's high-profile status and their connection to his previous relationship with Shakira. Fans and the media eagerly follow their journey, hoping to catch further glimpses into their lives.
Frequently Asked Questions About Clara Chia Marti
1. How old is Clara Chia Marti?
Clara Chia Marti is 24 years old. She was born on 7th February 1999.
2. What Nationality is Clara Chia?
Clara Chia is of Spanish origin.
3. Who is Pique's new girlfriend?
Pique's new girlfriend Clara Chia Marti.
4. Is Pique still dating Clara?
It seems the couples are taking their relationship to the next level. They are not married yet.
In conclusion, Clara Chia Marti has come into the public eye as Gerard Piqué's new girlfriend. Although she values her privacy, their relationship has garnered attention due to Piqué's high-profile status and their connection to his previous relationship with Shakira.
As their love story continues to unfold, fans and the media eagerly follow their journey, awaiting further glimpses into their lives.
The world waits with bated breath to see how this love story unfolds and what other glimpses of their lives they may share. Marti's entry into Piqué's life and her ability to maintain her sense of privacy amidst the media frenzy has certainly been captivating.
As we continue to learn more about her, we can only wonder what the future holds for this fascinating couple.