"I can understand wanting to have millions of dollars, there's a certain freedom, meaningful freedom, that comes with that. But once you get much beyond that, I have to tell you, it's the same hamburger."
Bill Gates, the co-founder of Microsoft, is not only renowned for his contributions to the technology industry but also for his relentless commitment to addressing global challenges through philanthropy. Through the Bill & Melinda Gates Foundation, he has dedicated his resources, intellect, and influence to making a positive and significant impact on crucial issues such as global health, education, and poverty alleviation. This article explores the remarkable work of Bill Gates, highlighting key topics and subtopics that showcase his visionary, leadership style and transformative initiatives.
Early Life and Career
Childhood and Education:
Bill Gates was born on October 28, 1955, in Seattle, Washington. Growing up in a family that encouraged learning and entrepreneurship, he developed a passion for technology from an early age. Gates attended Lakeside School, where he first encountered computers and began honing his computer programming and skills.
Founding Microsoft:
In 1975, Gates co-founded Microsoft with his childhood friend Paul Allen. The duo's vision was to put a personal computer on every desk, leading to the development of the Microsoft Disk Operating System (MS-DOS) and later the Windows operating system, revolutionizing the personal computer industry together.
Technological Innovations and Achievements:
Under Gates' leadership, Microsoft became a global technology powerhouse, developing software products and platforms that have shaped the modern digital landscape. From Windows to Office Suite and Internet Explorer, Gates played a pivotal role in driving innovation and transforming the way we use personal computers and access information.
The Birth of the Bill & Melinda Gates Foundation
Motivation and Inspiration:
Witnessing the vast inequalities and inequities in the world, Bill and Melinda Gates established their foundation in 2000. Their experiences and interactions with communities in developing countries, as well as the belief that everyone deserves an equal chance at a healthy and productive life, motivated them to take on pressing global issues.
Focus Areas and Mission:
The Bill & Melinda Gates Foundation focuses on four key areas: global health, education, poverty alleviation, and climate change. Their mission is to improve the quality of life for individuals around the world and to help them reach their full potential.
Collaborative Philanthropy with Melinda Gates:
Bill and Melinda Gates have been instrumental in working together to shape the foundation's initiatives and strategies. Their collaborative efforts have combined their respective strengths and expertise to achieve maximum impact.
Advancing Global Health
Eradicating Polio:
Gates has been a leading figure in the global effort to eradicate polio. Through the foundation's partnerships with governments, organizations, and frontline health workers, significant progress has been made in reducing the number of polio cases worldwide.
Combating Malaria:
Another major focus of scientific research at the Gates Foundation is the fight against malaria, a disease that disproportionately affects low-income countries. Through research, funding, and collaboration, Gates has supported initiatives to develop effective prevention methods, diagnostics, and treatments.
Tackling HIV/AIDS and Tuberculosis:
Gates' commitment to global health extends to addressing other infectious diseases such as HIV/AIDS and tuberculosis. The foundation invests in research, treatment access, and awareness campaigns to reduce the burden of these diseases, particularly in developing regions.
COVID-19 Response and Vaccine Distribution:
In response to the COVID-19 pandemic, Gates has played a crucial role in funding vaccine research, development, and equitable distribution. The foundation's support has facilitated the rapid development and deployment of vaccines worldwide, saving countless lives.
Empowering Education
Improving U.S. Education System:
Gates recognizes the importance of quality education in unlocking opportunities for individuals. The foundation has invested in initiatives aimed at improving the U.S. education system, including supporting teacher training, promoting data-driven decision-making, and developing innovative educational technologies.
Supporting Education in Developing Countries:
Gates' vision extends beyond the United States, with a focus on expanding access to quality education in developing countries. The foundation works with partners to increase enrollment rates, improve access to educational infrastructure, and enhance teacher training in underserved communities.
Enhancing Access to Digital Learning:
Gates acknowledges the transformative power of technology in education. The foundation supports programs that leverage digital tools and platforms to provide equitable access to education, particularly in areas where traditional educational resources are limited.
Combating Poverty and Inequality
Economic Development and Sustainable Agriculture:
Gates recognizes that economic development and sustainable agriculture are key to breaking the cycle of poverty. The foundation invests in projects that empower smallholder farmers, improve agricultural practices, and promote sustainable economic growth in developing regions.
Financial Inclusion and Microfinance:
Gates believes in the power of financial inclusion to uplift underserved communities. The foundation supports initiatives that provide access to financial services, such as microfinance, which enables individuals to start businesses, build assets, and improve their livelihoods.
Women Empowerment and Gender Equality:
Gates advocates for women's empowerment and gender equality as critical drivers of social and economic progress. The foundation invests in initiatives that promote women's rights, expand educational opportunities for girls, and support women entrepreneurs.
Climate Change and Environmental Sustainability
Investing in Clean Energy Solutions:
Recognizing the urgency of climate change, Gates has committed substantial resources to advance clean energy solutions. The foundation invests in research and development of renewable energy technologies, aiming to accelerate the transition to a low-carbon future.
Advancing Sustainable Agriculture and Food Systems:
Gates promotes sustainable agricultural practices that reduce environmental impact while improving food security. Through the foundation's initiatives, innovative approaches to farming, such as precision agriculture and climate-resilient crops, are being developed and implemented.
Promoting Climate Adaptation and Resilience:
Gates emphasizes the need to build resilience in vulnerable communities facing the impacts of climate change. The foundation supports projects that enhance adaptive capacity, strengthen infrastructure, and provide access to clean water and sanitation in the face of climate-related challenges.
Leveraging Technology for Social Good
Technology for Development:
Gates recognizes the potential of technology to address social and economic challenges. The foundation invests in technology-driven solutions, such new technologies such as digital health systems and mobile banking platforms, to improve healthcare delivery, financial inclusion, and access to information in underserved communities.
Data-Driven Decision Making:
Gates emphasizes the importance of providing access to data in driving effective policies and interventions. The foundation supports data collection, analysis, and dissemination to inform evidence-based decision-making processes, enabling governments and organizations to allocate resources more efficiently.
Innovations in Health and Education:
Gates encourages innovation in health and education through funding and support for groundbreaking research and development. The foundation's initiatives aim to fund research and leverage technology and scientific advancements to find innovative solutions to complex problems, such as developing new vaccines or improving educational tools.
Criticisms and Controversies
Intellectual Property and Access to Medicines:
Gates has faced criticism regarding the intellectual property rights of pharmaceutical companies and the impact on access to affordable medicines in developing countries. Some argue that patent protections hinder access to life-saving treatments, while others appreciate the importance of incentivizing innovation software industry.
Influence and Accountability in Philanthropy:
As one of the world's wealthiest individuals, Gates' philanthropic influence has raised questions about the concentration of power and the accountability of philanthropic organizations. Debates center around transparency, decision-making processes, and the potential influence on public policy.
Personal Wealth and Philanthropic Impact:
Critics question the impact of Gates' philanthropy in relation to his immense personal wealth. While his generosity has undoubtedly made a significant difference, some argue that systemic changes and addressing root causes of inequality require more comprehensive solutions beyond individual philanthropy.
The Giving Pledge and Inspiring Others
Encouraging Billionaires to Pledge Their Wealth:
Gates, along with Warren Buffett, initiated the Giving Pledge, a commitment by billionaires to give away the majority of their wealth to philanthropy. The initiative aims to inspire others to join in the collective effort of addressing global challenges, reducing poverty and creating a more equitable society.
Engaging the Next Generation of Philanthropists:
Gates recognizes the importance of engaging the next generation in philanthropy. The foundation supports programs that encourage young people to become actively involved in addressing societal issues and fosters a culture of giving and social responsibility.
Bill Gates' Lasting Legacy
Transforming Lives and Communities:
Gates' philanthropic efforts have transformed the lives of millions smart people around the world. Through targeted interventions, his initiatives have improved healthcare outcomes, expanded access to education, empowered marginalized communities, and lifted individuals out of poverty.
Shaping Global Development Agendas:
Gates' leadership and influence have played a significant and critical role in shaping global development agendas. His advocacy for critical issues has pushed governments, organizations, and individuals to prioritize and take action on issues such as global health, education, and climate change.
Inspiring a New Era of Philanthropy:
Perhaps Gates' most profound impact is in inspiring a new era of philanthropy. His dedication, strategic approach, relentless pursuit, and emphasis on data-driven solutions have set a precedent for future philanthropists, encouraging them to tackle the world's most pressing challenges with innovation, collaboration, and a commitment to lasting change.
Conclusion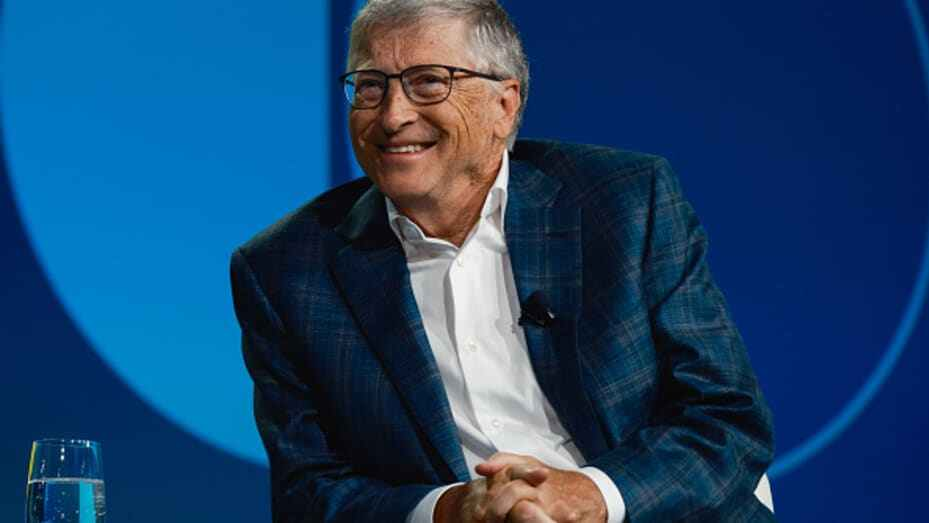 Bill Gates' remarkable journey from a top tech industry pioneer to a global philanthropist has left an indelible mark on the world. His relentless dedication to solving some of humanity's most pressing challenges has brought about significant advancements in global health, education, poverty alleviation, and environmental sustainability. As we continue to witness the impact of his visionary leadership, it is clear that Bill Gates' legacy extends far beyond the technology sector, serving as role model and an inspiration for future generations of philanthropists to strive for a better and more equitable world.
FREQUENTLY ASKED QUESTIONS ABOUT BILL GATES
What is Bill Gates known for?
In 1975, alongside Paul Allen, Bill Gates co-founded Microsoft Corporation, spearheading its transformation into a global powerhouse in business and in personal computing software and services.
What is Bill Gates net worth?
According to Bloomberg News, as of March 2023, Bill Gates is estimated to have a net worth of approximately US$116 billion, placing him as the fourth-richest individual globally. Following his departure from day-to-day operations at Microsoft in 2008, Gates has dedicated his time to a range of business and philanthropic ventures.
What did Bill Gates invent?
Bill Gates and Paul Allen did not invent anything entirely new ideas novel from scratch. Instead, they developed and introduced two exceptional products that computer companies could adopt: the BASIC programming language for the Altair 8800 and the MS-DOS operating system for the IBM PC.
Where was Bill Gates born and raised?
Bill Gates was raised in Seattle alongside his two sisters. His father, William H. Gates Sr., who sadly passed away, had a career as an attorney and played a prominent role in civic leadership. From 2000 to 2020, he served as a co-chair of the foundation. Bill's mother, Mary Gates, also deceased, was a schoolteacher, University of Washington regent, and chair of United Way International.
What was Bill Gates childhood like?
He grew up in Seattle, Washington, with an amazing and supportive family who encouraged his interest in computers at an early age. He dropped out of college to start Microsoft with his childhood friend Paul Allen.
Was Bill Gates born rich?
Gates was born and raised in Seattle, Washington, in a wealthy family. His father, William H. Gates Sr., was a successful lawyer. His mother, Mary Maxwell Gates, was an executive and businesswoman.