Quandale Dingle is one such character, whose viral meme has taken social and other memes media platforms by storm. Alongside the popularity of the meme, a peculiar trend has emerged – the use of text-to-speech (TTS) software to recreate sounds of Quandale Dingle's distinct voice.
Millions of TikTok users have been left wondering about the origin of the Quandale Dingle hashtag since it went viral. Here's everything we know about it.
Who are quandale dingle memes who exactly is Quandale Dingle? According to Know Your Meme, Quandale Dingle is a fictional high school football player from Pennsauken High School in New Jersey, who gained internet fame through a viral meme in 2021. The meme originated from viral screenshot of a TikTok video featuring a login screen with the username "Quandale Dingle." Users found the name amusing and began sharing it on various platforms, adding captions modified pictures and descriptions that exaggerated the character's persona and behavior. The original video on Tiktok account has since been included in popular compilations, spreading its reach even further, and allowing the Quandale Dingle meme to make the transition into full-blown shitpost.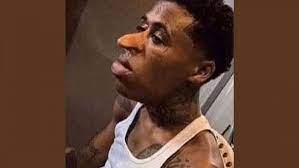 The meme has inspired a number of musical projects. Internet users made spin-off names based on it. This led to the rapid creation of lore and a fictional universe surrounding Quandale and his grandiose plans for world domination. Dingle's name caused an overnight sensation in September 2021 after a TikToker posted about seeing his name in a login screen on what appears to be a battery on a police or public computer
The Quandale Dingle hashtag on TikTok is overflowing with a dizzying array of videos that can only be described as madcap, ranging from goofy blurry nonsense to weird ironic clips. It's hard to pin down. The most popular video on the Quandale Dingle hashtag page features a guy in an odd-looking car, which looks kind goofy ahh of like a cross between a bobsled and a rocket.
While Quandale Dingle is a fictional character created for comedic purposes, the fascination with his voice and speech patterns has led individuals to attempt recreating it using text-to-speech applications. However, since Quandale Dingle doesn't have an official voice, users have relied on TTS software to generate synthesized voices that mimic his unique vocabulary and mannerisms.he meme uses different picture and video formats. Videos are accompanied with photos and a voice to text narration of Dingle's mischievous escapades. It is also associated with Carmen Winstead, whose image, video and audio samples are used alongside the Quandale Dingle lore in such memes and videos.
The voice associated with the image of Quandale Dingle, developed solely by the internet community, bears resemblance to that of a radio host or a disc jockey (DJ). The intention behind creating this voice was to align with the fictional persona and image of Quandale Dingle. As the meme gained popularity, the demand for the Quandale Dingle voice grew exponentially.
Several factors contributed to the rapid rise of the Quandale Dingle meme. The character's distinctive voice, coupled with the comedic potential of his idiosyncratic cadence and phrasing, struck a chord with internet users. Social media platforms, particularly TikTok, played a significant role in amplifying the meme's reach and facilitating its virality.
As a result, a plethora of text-to-speech applications and tools emerged to meet the demand for Quandale Dingle-style voice content. Some applications were specifically designed to generate speech in the Quandale Dingle style, while others offered a range of voices and customization options to imitate his speech patterns.
One such tool is Typecast, an AI voice generator program that provides users with a wide selection of lifelike voices. Although Typecast doesn't offer a specific "Quandale Dingle" voice, its collection of emotional voices can serve as suitable alternatives. With voices available in multiple languages and regular additions of new voices, Typecast caters to various needs, whether for videos, podcasts, or other creative projects.
The fascination with generating Quandale Dingle's voices using text-to-speech applications stems from the meme's popularity and the character's distinct vocal traits. While Quandale Dingle is a fictional creation, the internet community's creativity and demand have spurred the development of tools that can mimic his speech style. Whether for comedic purposes, creative projects, or simply for amusement, these text-to-speech applications offer users the opportunity to experiment with different voices and bring the Quandale Dingle meme to life in their own unique ways.
As the internet continues to evolve and new memes emerge, it is fascinating to witness how these viral phenomena capture our attention and inspire creative experimentation. Quandale Dingle is a prime example of a video showing how a fictional character or goofy name can transcend its origins and become a subject of fascination, sparking innovation in the realm of video and text-to-speech technology and paving the way for new forms of online expression.
The Creativity and Impact of Quandale Dingle
Quandale Dingle's meme not only sparked the fascination with his voice but also showcased the power of internet creativity. Users took the character's name and image and ran with it, crafting humorous narratives and exaggerated characteristics that amplified his larger-than-life persona. This collaborative and imaginative effort demonstrated the unique ways in which internet culture thrives and evolves through the collective contributions of its users.
Furthermore, the Quandale Dingle meme serves as a reminder of the internet's ability to create viral sensations and catapult fictional characters into the mainstream. It exemplifies how a seemingly insignificant moment or concept can capture the attention and imagination of millions, spreading rapidly across social media platforms and leaving an indelible mark on popular culture.
The Future of Text-to-Speech and Internet Memes
As technology advances and text-to-speech applications continue to improve, the possibilities for creating and recreating voices like Quandale Dingle's will only expand. Users will have even more tools at their disposal to generate personalized and realistic voices, pushing the boundaries of creativity and humor in internet culture.
Additionally, the Quandale Dingle meme serves as a testament to the enduring nature of internet memes and their impact on our digital landscape. Memes have become a universal language that transcends geographical boundaries, allowing people from diverse backgrounds to connect and share in moments of humor and entertainment. As memes continue to evolve and new trends emerge, it will be fascinating to see how text-to-speech technology adapts and contributes to the ever-changing landscape of online content creation.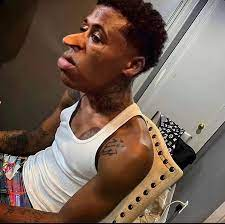 In conclusion
Quandale Dingle's meme and the subsequent fascination with generating his voice through text-to-speech applications exemplify the dynamic and creative nature of internet culture. While Quandale Dingle is a fictional character, the internet community's ingenuity and demand have driven the development of tools that can mimic his unique voice and speech patterns. As we navigate the ever-evolving digital landscape, we can anticipate further innovations in text-to-speech technology and the continued impact of internet memes on our online experiences.