Mark Zuckerberg, the enigmatic tech icon, has captivated the world with his unparalleled journey in the digital realm. He is the Chief Executive Officer of Meta (formerly known as Facebook). From his early days as a prodigious coder to his meteoric rise as an entrepreneurial genius, Zuckerberg's story is one of ambition, innovation, and controversy.
The Birth of a Tech Icon
In the article in this section, we delve into the formative years that shaped Mark Zuckerberg's extraordinary path to success, including his family, early life, education, and the development of his entrepreneurial spirit.
Early Life and Education
Mark Zuckerberg was born on May 14, 1984, in White Plains, New York. Growing up in a middle-class family, he demonstrated an early interest in computers and programming. His parents, Edward and Karen Zuckerberg, nurtured his passion by providing him with access to computers and coding resources.
From a young age, Zuckerberg displayed a remarkable aptitude and love for coding and problem-solving. He attended Ardsley High School, where he excelled in mathematics and science, setting the stage for his future endeavors.
Zuckerberg's journey continued at Harvard University, where he enrolled in 2002 to pursue a degree in computer science and psychology. During the course of his time at Harvard, he continued to hone his programming skills and delve into entrepreneurial projects that would shape his future.
From Prodigious Coder to Entrepreneurial Genius
Zuckerberg's coding abilities set him apart even among his peers at Harvard. In 2004, while still a student, he launched what would become one of the most influential platforms in the world: Facebook.
Driven by an unwavering vision of connecting people and creating social networks online, Zuckerberg's entrepreneurial genius came to the fore. His ability to innovate and foresee the potential of social networking paved the way for Facebook's meteoric rise.
Zuckerberg's transition from a serious man and prodigious coder to an entrepreneurial genius was marked by his determination to challenge the status quo and revolutionize the way people connect, communicate, and share information.
Today, Mark Zuckerberg is not only recognized as a tech icon but also as one of the most successful entrepreneurs of his generation. His early life and educational journey laid the foundation for his groundbreaking achievements and the enduring impact he would have on the digital landscape.
The Rise of Facebook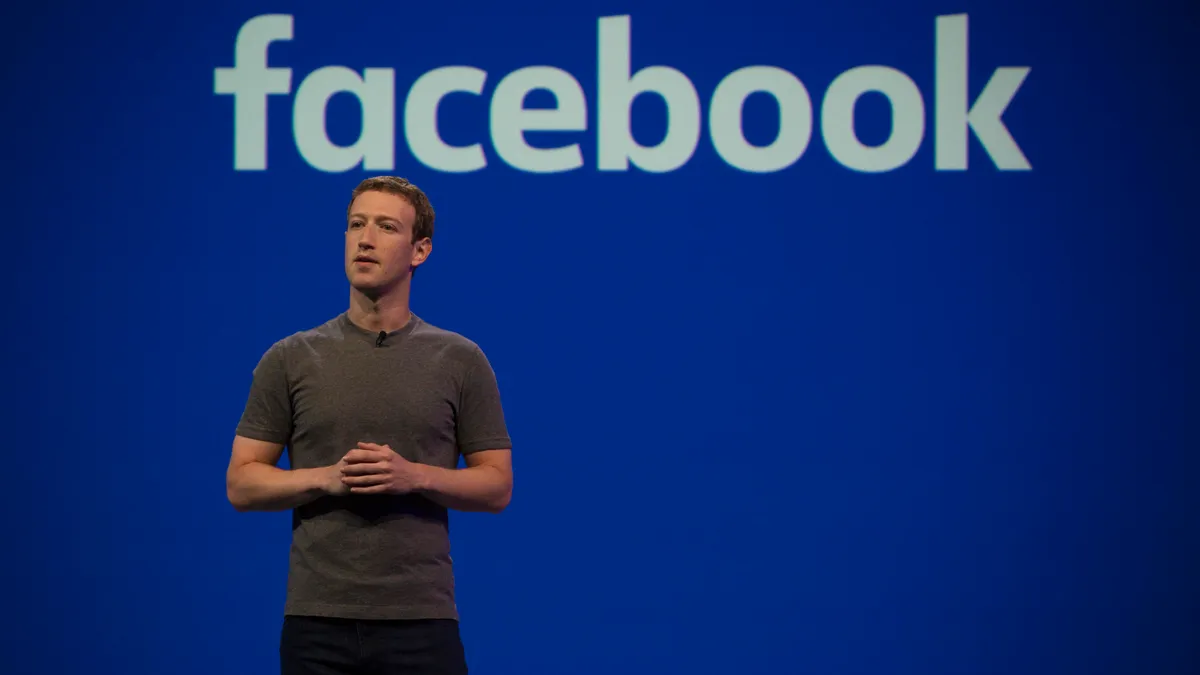 We will explore the origins and impact of the social media behemoth that redefined the way we connect and communicate.
The Dorm Room Revolution
Facebook's Humble Beginnings: From the confines of his Harvard dorm room, Zuckerberg laid the foundation for what would become the most influential social networking platform of our time. The simplicity and universality of his creation resonated with millions.
Social Networking Breakthroughs
Facebook's innovative features and user-friendly interface revolutionized social networking. From the introduction of the News Feed to the ability to like and share content, Zuckerberg's brainchild set the benchmark for the industry.
The Global Impact of Facebook's User Growth
Facebook's exponential growth transcended borders, bringing people from all corners of the globe closer together. With billions of active users, the platform became a digital town square, shaping conversations, fostering connections, and transforming industries.
Controversies and Criticisms
This section delves into the controversies and criticisms that have shadowed Facebook and its founder.
Privacy Battles
User Data Concerns: Facebook's handling of user data has been a subject point of weeks of intense scrutiny. Concerns about data privacy and unauthorized access have raised questions about the platform's commitment to protecting user information.
The Cambridge Analytica Scandal: The revelation of the Cambridge Analytica scandal sent shockwaves through the tech industry. The unauthorized harvesting of user data for political purposes highlighted the vulnerability of personal information on social media platforms.
The Ongoing Battle for User Privacy: Facebook continues to grapple with and manage the challenge of safeguarding user privacy. Amidst evolving regulations and heightened public awareness, the company strives to strike a balance between data-driven insights and individual privacy rights.
Monopoly Accusations
Dominance in the Social Media Landscape: Facebook's overwhelming dominance in the social media landscape has prompted accusations of monopolistic practices. The concentration of power and influence raises concerns about competition and innovation within the industry.
The Scrutiny of Facebook's Acquisition Strategy: As Facebook expanded its reach through strategic acquisitions, questions arose regarding the potential stifling of competition. The company's acquisition of promising platforms and technologies invited scrutiny and regulatory scrutiny.
Political Influence
Allegations of Fake News and Misinformation: Facebook's role in the dissemination of fake news and misinformation has sparked heated debates. Accusations of inadequate content moderation and algorithmic biases have raised concerns about the platform's impact on public discourse.
The Role of Facebook in Political Campaigns: With its vast user base and sophisticated targeting capabilities, Facebook has played a pivotal role in political campaigns. However, allegations of undue influence, ad targeting controversies, and foreign interference have cast a shadow over its political involvement.
Innovations and Expansion
This section explores Zuckerberg's ambitious ventures beyond Facebook and his efforts to advance connectivity.
Beyond Facebook: Acquisitions and Diversification
Instagram: From Rival to Valuable Asset:
Recognizing the potential of visual storytelling, Zuckerberg acquired Instagram, transforming it into an integral part of the Facebook ecosystem. The strategic move solidified Facebook's dominance in the realm of photo and video sharing.
WhatsApp: Revolutionizing Communication:
In a bold move to expand its communication offerings, Facebook acquired WhatsApp. The popular messaging platform revolutionized the way people connect, transcending geographical boundaries and cultural barriers.
Oculus VR: Venturing into Virtual Reality:
Zuckerberg's foray into virtual reality came with the acquisition of Oculus VR. With ambitious goals of immersive experiences and new frontiers of interaction, Facebook sought to redefine the way we perceive and engage with technology.
Tech Philanthropy: Advancing Connectivity
Internet.org: Bridging the Digital Divide
Driven by a vision of global connectivity, Zuckerberg initiated Internet.org. Through this initiative, he aimed to bring internet access to underserved communities, bridging the digital divide and unlocking opportunities for economic and social progress.
Connectivity Initiatives in Developing Countries
Zuckerberg's commitment to advancing connectivity extended to initiatives in developing countries. By partnering with local communities, governments, and organizations, Facebook sought to empower individuals and foster innovation in regions where access to technology was limited.
Evolving Leadership
As Facebook and Zuckerberg himself evolved, new challenges and priorities emerged.
Shifting Priorities and Strategic Focus
Zuckerberg's leadership style adapted to meet the changing landscape, with a greater emphasis on issues like privacy, content moderation, and user well-being. The company's strategic focus shifted to address societal concerns and regain public trust.
Balancing Growth with Social Responsibility
Navigating the fine line between growth and social responsibility became a paramount challenge for Zuckerberg. Balancing the demands of shareholders, users, and society at large required a lot of careful consideration and a lot of proactive measures.
The Future of Mark Zuckerberg
We will take a look the enigmatic nature of Zuckerberg's work, future plans and his potential impact beyond Facebook.
Ventures Beyond Facebook
Speculation abounds regarding Zuckerberg's next big move. Will he embark on new entrepreneurial endeavors, invest in emerging technologies, or dedicate himself to philanthropic pursuits? Only time will reveal the path he chooses to tread.
The Enigma Surrounding His Next Big Move
Mark Zuckerberg's ability to surprise and innovate has kept the tech world on its toes for months. As the enigma surrounding his future plans deepens each week, the anticipation of his next big move intensifies, leaving the world curious and intrigued.
Mark Zuckerberg's Enduring Impact on the Tech Industry
Mark Zuckerberg's journey from a prodigious coder to a tech titan has been nothing short of remarkable. Despite controversies and criticisms, his vision and innovations have left an indelible mark on the tech industry and the way we connect and communicate. As a polarizing figure who continues to work to shape change the digital landscape, his enduring impact will be felt for generations to come.
"The biggest risk is not taking any risk in a world that is changing really quickly, the only strategy that is guaranteed to fail is not taking risks." – Mark Zuckerberg
FREQUENTLY ASKED QUESTIONS ABOUT MARK ZUCKERBERG
How old was Mark Zuckerberg when he started Facebook?
Mark Zuckerberg was 19 years old when, on February 4, 2004, he launched thefacebook.com (renamed Facebook in 2005).
Mark Zuckerberg net worth
Mark Zuckerberg's net worth surpasses $96.5 billion, securing his position as the 10th wealthiest individual globally, as reported by Bloomberg. Let's explore the factors that led to his immense fortune and contributed to his current net wealth.
Who is Mark Zuckerberg's wife?
Priscilla Chan
Why Mark Zuckerberg net worth dropped
In just one month, Mark Zuckerberg's net worth has dropped significantly, falling from $51.2 billion to $38.2 billion. This decline comes as investors express concerns about the social media company's investment in Zuckerberg's metaverse vision. It's worth noting that Zuckerberg currently holds a 13% stake in the Metaverse, as of October 31, 2022.
Mark Zuckerberg Facebook: Click here.