Who is Jimmy John Liautaud?
Jimmy John Liautaud is a businessman, philanthropist, and the founder of Jimmy John's Gourmet Sandwiches. He has been in the spotlight for decades due to his success with founding this company. In 1983, he founded the store after dropping out of college and it has since grown into an international chain.
In 2017, Forbes Magazine ranked Liautaud as one of America's 10 richest self-made billionaires under 40 years old. He also made headlines when he donated $1 million to his alma mater Elgin Academy school.
Jimmy John Liautaud net worth is estimated to be $1.7 Billion.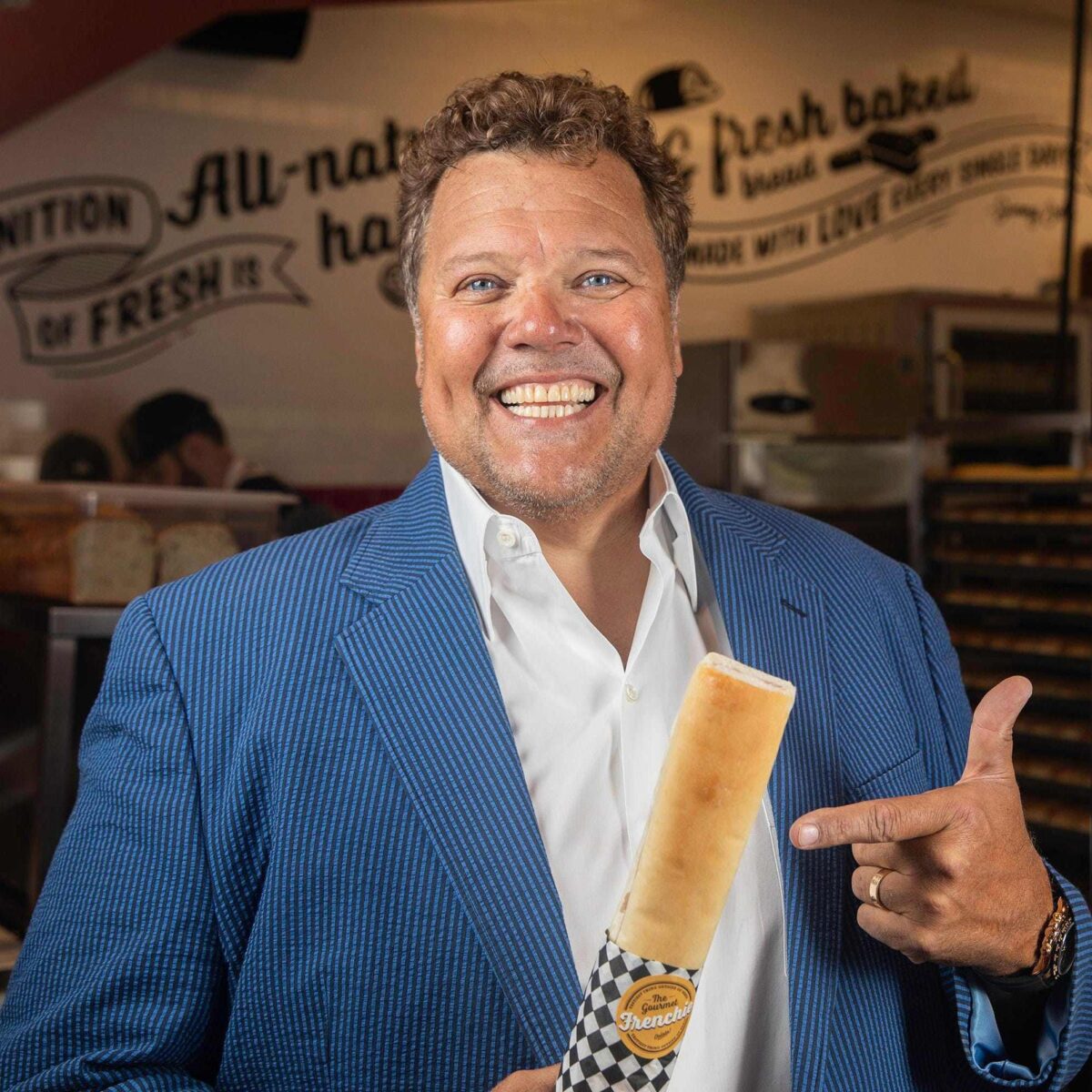 There are many lessons that can be learned from Mr. Liautaud's journey that will help you start your business and make it flourish. Follow along for business lessons from this outstanding businessman.
Jimmy John Liautaud's Background Story
James John Liautaud was born in 1964 in Illinois Arlington Heights in the US. His ethnicity is of American descent, with his father being African American.
His father, James Liautaud, was also an entrepreneur giving his son the motivation and aspirations to become wealthy in business ventures.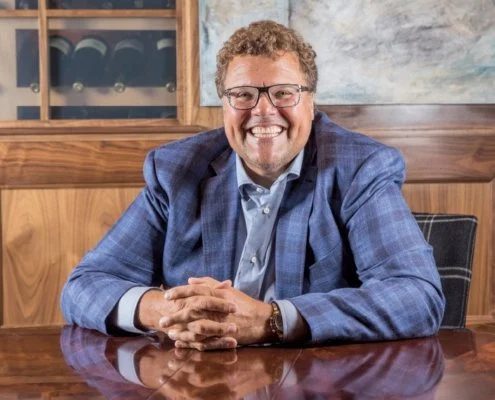 His mother, Gina Gudaityte Liautaud, raised Jimmy alongside his other three siblings. He has two brothers, Robby and Greg Liautaud, and a sister named Lara Liautaud Berry. Life was not easy for him and his siblings. His mother had to add powdered milk to their cereals as they couldn't afford fresh milk and he hated it.
Age– he is 57 years old as of July 2021.
Height– 1.75 meters
Weight– 85 kilograms
Jimmy John Liautaud Education History
Jimmy attended a private high school in Illinois called Elgin Academy. He was fond and close to the dean, James Lyons, who influenced him as Jimmy loved his hardworking nature in this school.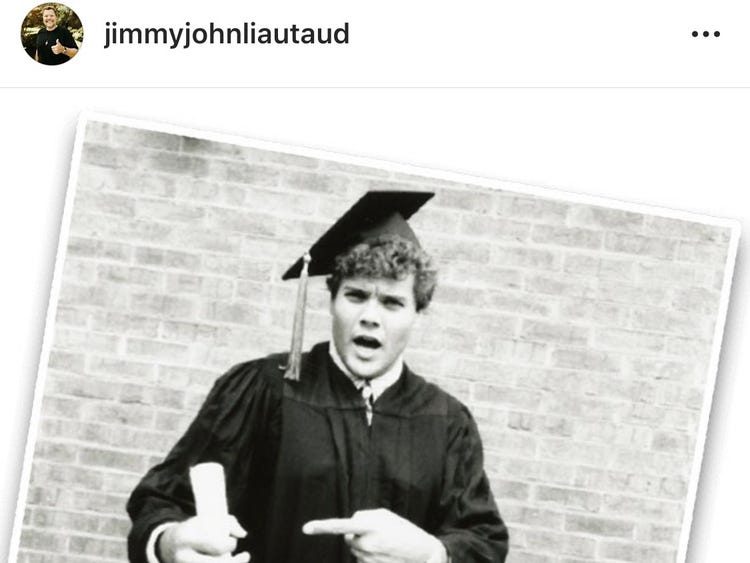 Jimmy Liautaud went to Eastern Illinois University. He did not study to completion and dropped after his first semester and started working on his restaurant business.
Jimmy John Liautaud Career journey
In 1982 after graduating from high school, Jimmy's father wanted him to join the US Army. However, Jimmy wanted to start a business. His father( a businessman) gave him $ 25,000 to open up a business with a condition that he would join the army if the business failed.
Jimmy wanted a hot-dog stand in particular. But, after researching and visiting different hot dog stands in his region, he realized that his capital wasn't enough for the hot dog venture.
Mr. Liautaud realized that they had a few stands in the area for selling sandwiches, and his capital was enough to start his first sandwich shop.
He then started his business by purchasing premium meat that he could find at his local market. he would also bake bread. Baking bread and sourcing meat at a cheaper price made it easy for him to make profits and grow his venture. He started the John's Gourmet sandwiches with only four sandwiches on his menu in January of 1983 in a converted garage. He later started delivering his sandwiches from door to door and this quickly started boosting his sales.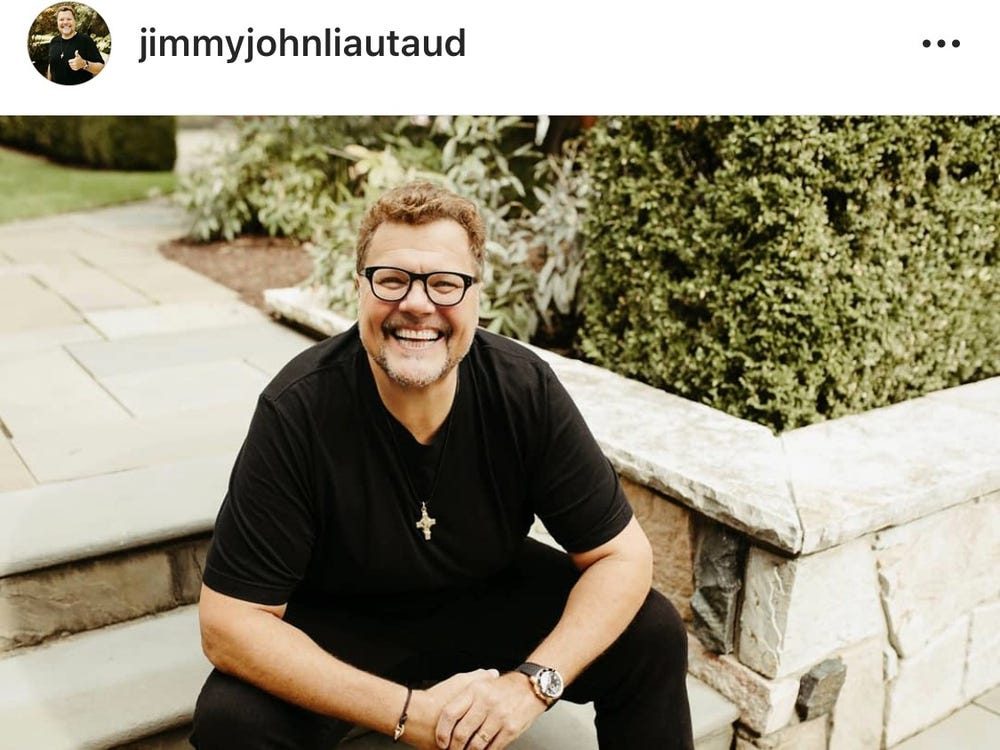 His father had a deal with him as he started the sandwich business and owned 48% of the shares. As the year ended and Jimmy John's made more profits, he purchased his father's shares, becoming the complete owner of John's Gourmet sandwiches.
With sheer determination and hard work, the business grew, and he was able to open the second sandwich shop in 1986 and the third one in 1987.
Jimmy John Liautaud Career breakthrough
While still working for his sandwich shops, he met Jamie Coulter in 1988. During that time, Jamie was a successful businessman owning Pizza Hut as a franchisee.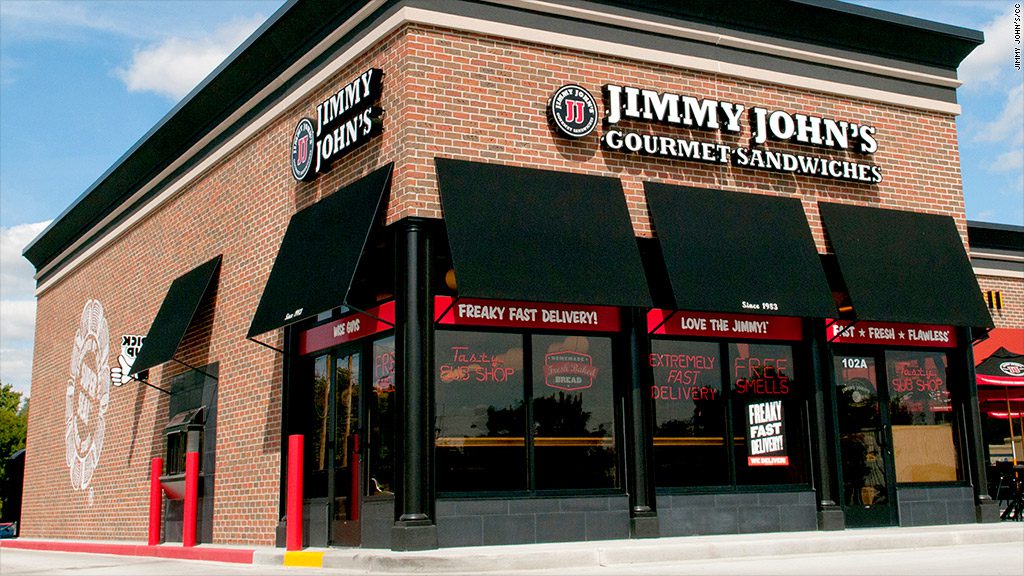 He helped Jimmy upgrade his sandwich shops to owning the Jimmy John's sandwich chain across the USA.
Rise of the Jimmy John's Franchise
Jamie introduced Jimmy to the gourmet sandwiches business, and by the end of 2002, Jimmy had 200 stores across different states in the US with his partner and CEO Jamie Coulter. He oversaw 10% of the corporate stores, with the ones that he managed doing very well compared to the franchised stores. Jimmy took the initiative of visiting the poorly performing stores, and together with his partner Jamie, they revived them.
Jimmy showed a dedication level beyond average, and he had a spark that when he channeled to the non-performing stores, they gained momentum and started being profitable. He later grew his company to partner with other farms to expand his company even further.
The growth of his franchise was so overwhelming that he appointed James North as Jimmy John's president. James North had been a long-time employee of Jimmy Johns and the two traveled together to see the operations of all stores.
In 2007, Jimmy partnered with Weston Presidio to acquire magnificent locations for his expanding company. This was a private equity firm that helped Mr. Liautaud's company grow to over 100 real-estate location deals by buying a 33% stake.
In September 2016, Roark Capital Group bought the majority stake in Jimmy John's company as Weston Presidio sold their minority stake, which they had owned for ten years.
With Roark Capital Group being the most significant shareholder in the company, they agreed that Jimmy John Liautaud would own 35%. Liautaud remained the largest individual shareholder and remained the chairman of the company's board as part of the deal.
Jimmy had also tried purchasing Portillo's Restaurants Before it was sold to Berkshire Partners. In his 2018 book, Dick Portillo called Mr.Liautaud, his friend. These actions mean that he had an excellent reputation with reputable entrepreneurs making him very diplomatic.
In September 2019, Jimmy John's company was acquired by Roark's Inspire Brands, where the deal's amount was $2 billion. Jimmy Liautaud and his board of directors at Jimmy John's company agreed to the sale. On October 18th, the deal got finalized, Later, Buffalo Wild Wings acquired 100% stock ownership and he became an adviser of the brand.
The career journey of Jimmy John Liautaud proves that he succeeded in creating the largest restaurant company in the US by practicing excellent entrepreneurial skills. He serves as the most remarkable mentor by providing superior business managerial skills coupled with hard work and dedication all through his company's journey.
Jimmy John Liautaud Award honors and Philanthropic deeds
These are awards that Jimmy John Liautaud has gotten in his entrepreneurial career:-
 Mr. Liautaud got named among 'Chicago's 40 under 40' in 2003
In 2004, he got recognized as the 'Ernst & young food & beverage entrepreneur of the year' in Illinois.
Mr. Liautaud was awarded the Nation's Restaurant News Golden Chain award in 2012
He was named the " Dealmaker of the year" by Franchise Times in 2017 for best private equity deals in the restaurant business.
In December 2017, he won the Horatio Alger Award for 2018.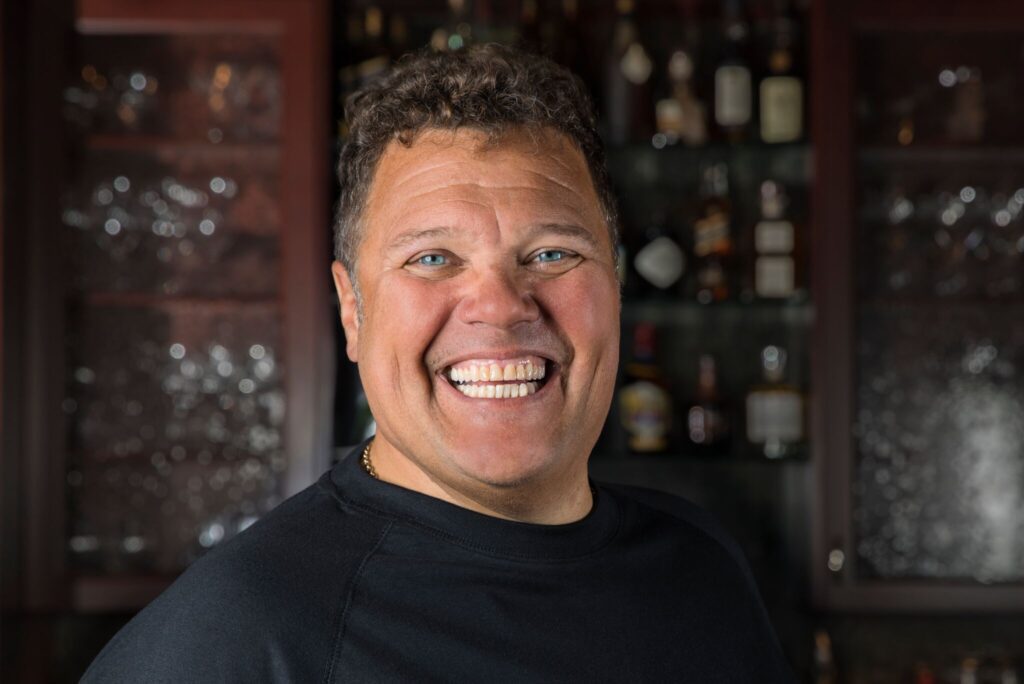 The founder of Jimmy John's donated $1 million to his former high school Elgin Academy
In 2011, Jimmy and his wife Leslie Liautaud contributed $1 million towards the construction of the county campaign YMCA.
Jimmy donated $1 million to support the families of America's fallen heroes by providing scholarships and supporting disabled service members.
In 2017, Jimmy and his wife donated $2 million to construct Brewster Academy.
Jimmy donated $3.2 million to Camp Southern Ground in 2019.
In 2019, the Liautaud family foundation donated $1.291 million to aid underprivileged students at the Horatio Alger Foundation.
Jimmy John Liautaud Politics
As passionate as he is about humanitarian causes, he is passionate about politics. He supported President Donald Trump during his re-election campaign and donated $100,000.  
More about Jimmy John's Company
Menu
Jimmy John Liautaud's original recipes guaranteed an excellent menu which operates till today. If you visit Jimmy John's, you get to enjoy the following from their spectacularly derived menu.
Chicken Caesar wrap
Beefy ranch wraps
JJ's Combos
Plain slims
French Bread
The menu offers other food categories providing various dishes. These include:
Favorites
Originals
Gargantuan
Little John's
Drinks
Jimmy John Liautaud Personal Life    
Jimmy John's founder is married to Leslie Liautaud. Jimmy met his wife while she worked at an ice cream shop in Chicago. Leslie, who was a ballerina, also does playwrights, acting, choreography, and writing. Together Jimmy and Leslie Liautaud got blessed with three children; Spencer, Lucy, and Fred.
Spencer works as the head of videography at Jimmy and Johns', With Lucy and Fred being college students. Jimmy exhibits his hardworking nature by mentoring his son to work with his company bringing out the traits of a hardworking father and mentor to his children.
Jimmy John Liautaud Hunting activities
Mr. Liautaud hunted in his early life as a sport, with his last hunting mission dated 17 years ago in 2004 South Africa. Although he did the hunting when it was not illegal like today, Jimmy told the Chicago Tribune that people still posted his hunting photos with a negative perspective.
The photos of Jimmy's hunting sessions drew controversies over him and his company for a long time. Seventeen years after his hunting activity, people still post to criticize his hunting activities, especially for the endangered species of animals.
Jimmy John's elephant and rhino kills' pictures brought a lot of trouble to him from the conservationists. Jimmy John's founder got accused of using his earnings to kill endangered animals in the wild.
Most people were referring to him as Jimmy John Liautaud, the poacher. The pictures which portrayed Jimmy John Liautaud, the big game hunter, may still be accessed online.
He refuted the claims while speaking to Chicago Tribune and said he hunted when sport hunting was allowed, and he never killed any animals illegally. He doesn't participate in hunting today.
Jimmy John Liautaud House     
They have their main house and home in Florida. They spend their time either in Florida or other seasonal homes they own.
As the family adjusts between work and school, he purchased and built these places to offer comfort and security. These achievements make Mr. Liautaud a focused and prosperous businessman and a dedicated father and husband too.
Jimmy John Liautaud Coffee
In 2016, he and his long-time partner, Jamie Coulter, grasped the concept of the coffee sector. The duo came together once more to own the majority of the Seven Brew Drive-Through coffee in Arkansas.
The venture has grown into nine-unit chains of the coffee venture along the Northwest of Arkansas. The drive-through coffee joints serve espresso-based coffee, teas, chillers, sodas, and infused drinks.
This renowned businessman has an eye for detail when it comes to discovering new business ideas. The ventures have grown over the few years proving to be heading to where Jimmy John's was heading.
Jimmy John Liautaud Yacht
He had Feadship Company build his superyacht in 2014. The engineers used the Sinot Yacht design to create the yacht as Mr. Liautaud was involved in every bit of the making process. The photos of the vessel attracted an online interest in the billionaire's life.
Sometimes back, he got accused of paying resemblance to a man whose photograph surfaced on the web with a man lying naked on a shark stretched on the deck of a boat.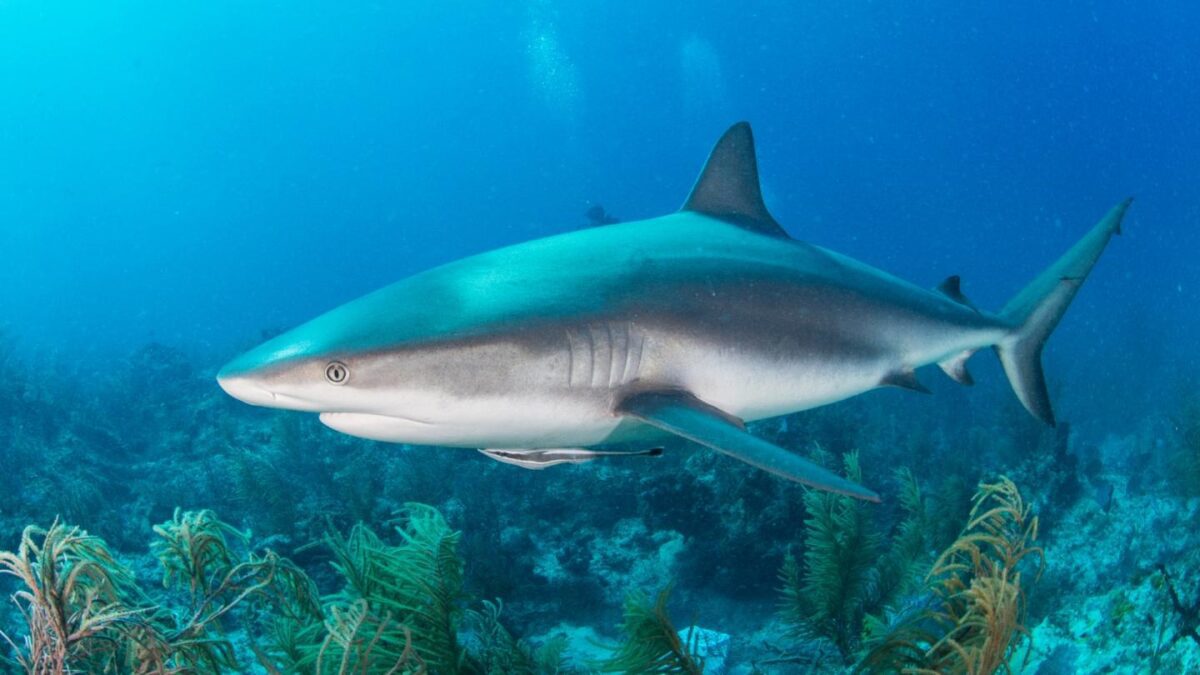 Since Jimmy owned a yacht and used to practice trophy hunting in the past, critics guessed him being the naked man in the picture. He said he no longer practiced hunting animals, and he wasn't the man in the picture.
Frequently Asked Questions
Where does Jimmy John's get their meat?
They get the meat they use on their sandwiches from the USA. They slice turkey, capicola, fresh ham, salami, roast beef, and cheese naturally every day to give their customers the newest meaty products.
Is Jimmy John's publicly traded on the stock market?
As a privately owned and franchised venture, Jimmy John's doesn't get traded in the stock market.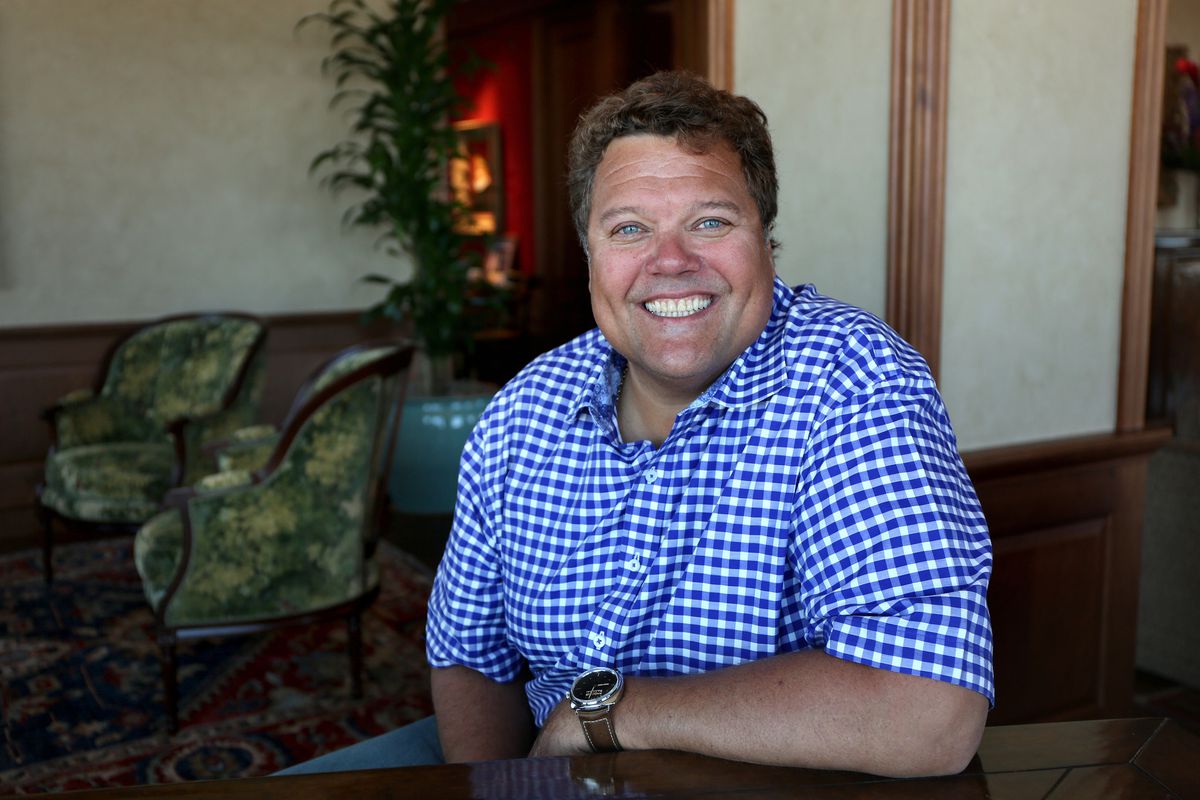 What are Jimmy John's slims?
These are sandwiches made of a bread slice, sliced ham, cheese, and provolone.
Who is Jimmy John's current owner?
Jimmy John's is currently owned by Inspire Brands, the largest restaurant company in the USA. Jimmy John Liautaud works as one of the company's advisers after selling his company to them.
How much is Jimmy John Liautaud worth?
Jimmy John Liautaud has a net worth of over $2 billion.
JIMMY JOHN'S SOCIAL MEDIA PLATFORMS.