Being an entrepreneur is a challenge that most people can't overcome. They are always on the go looking for new clients! But being an entrepreneur doesn't mean you don't have the right to celebrate your achievements! Entrepreneur gifts for entrepreneurs are one of the best ways to acknowledge yourself as a leader in your field.
Successful entrepreneurs know that there is no better encouragement than knowing they are appreciated! And the best entrepreneur gifts are those that recognize that you are really making a difference in the world.
6+ Awesome gift ideas for entrepreneurs and Small Business Owners
Great gifts do not have to break your budget. You can choose to purchase gifts at wholesale price and thus get to save while at it. Most thoughtful gifts are mostly more personal than professional. So when looking for unique gifts try to understand or study the person you are sending the gift to.
It is incredibly important to celebrate a new business start-up. It truly means a lot to an entrepreneur when they see you there celebrating with them. For this, you will need a unique gift that will stand the test of time to appreciate their efforts. A gift that will remind them of you whenever they use that item. Here are some of the best gifts for entrepreneurs you can offer:
Productivity Planner
Entrepreneurs work hard to stay productive and self-motivated. They have to take on a nonstop schedule, handle problems as they come up themselves, and grow their company while Netflix is just a browser tab away. It's tough!
The Productivity Planner is a notebook designed to help you stay on task in your new office and make the most out of your time. It uses productivity hacks like Pomodoro technique to achieve this goal.
Waterproof notepad
The best ideas are the ones that come to you when you least expect them. The solution is not always sitting at your desk, in a meeting or brainstorming session—sometimes they can be found while showering!
Entrepreneurs need a waterproof notepad so they don't have to worry about their meeting notes getting wet and unreadable.
Michael Scott poster
If they are good at taking credit for other people's success, then this poster is perfect for you! You don't have to be a fan of the office to enjoy it. This one-of-a-kind gift is perfect for your entrepreneurial friend and will get them into the work mode setting to get things done. What's more, You get to chose from very many quotes to lift their spirits. This is definitely a nice gift.
Wireless Earbuds
Wireless Earbuds Is Practical Gift for Entrepreneurs You know what they say; 'You've got a lot of opportunities left in your hands.' Most successful entrepreneurs know that they face countless challenges on a daily basis. While the road to success may be long and arduous, they realize that there is no shortcut to success. That's why you should show them that by giving them a quality set of Wireless Earbuds. Uniquely designed to keep them in perfect contact with the music they love, Wireless Earbuds is a practical gift for entrepreneurs that never go out of style.
"Turn coffee into money" mug
If you want to start your day off strong, this I Turn Coffee Into Money mug is just the ticket. It's a perfect way for coffee drinkers everywhere to remind themselves of their own power and awesomeness each morning (or afternoon or night).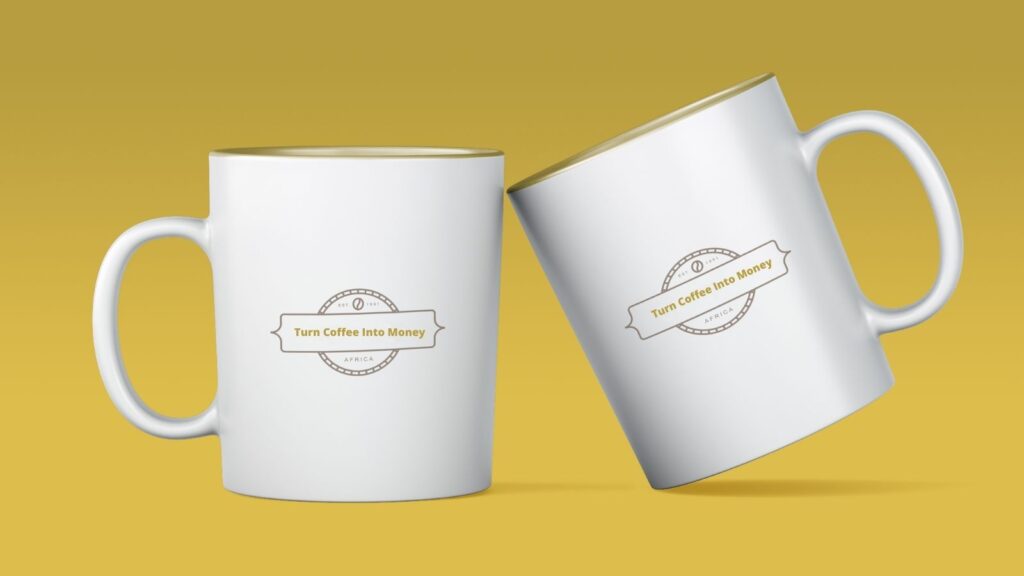 Bose Wireless Noise Canceling
The Bose Wireless Noise Canceling Headphones can be one of the gifts for new entrepreneurs. No one can argue with the fact that the best technology gifts for entrepreneurs, whether a new business owner or a seasonal businessman, must be useful and practical.
Bose is a leader in the high-tech audio products business and is known for making cutting-edge, wireless headphones that not only work well but are also stylish. These headphones are among the best in the market and are known for delivering excellent sound quality. With a pair of Bose wireless headphones, your entrepreneur friends can experience all the benefits of a top recording studio without busting their heads over a recording session or worrying about missing phone calls. When you are looking for innovative technology gifts for entrepreneurs, look no further than Bose.
Cuban Cigars
You should give them something which will help them relax, as most of all that they need it's to pass the time in a relaxing mood even from their home office. A good pair of Cuban cigars will be another thoughtful gift for them as it will help them to meditate and give their nerves a break by indulging in something pleasurable. If you can't find a nearby shop to buy cigars you can always order Cuban cigars online. 
Entrepreneurs work hard to stay productive and self-motivated. They have to take on a nonstop schedule, handle problems as they come up themselves, and grow their company while Netflix is just a browser tab away. It's tough!
Motivational books
New business owners need all the motivation in the world so that they don't give up on their business venture. If you have such an entrepreneur in mind then getting them a motivational book will be a decent gift they will truly appreciate. It will also be a great addition to their coffee table. You can also gift the inspiration books anyone can read as they stop by to visit the office.
Desk organizer
Most entrepreneurs have so much on their desks. You will find sticky notes, pens, piles of books loose papers and so much more. A desk organizer set will be a perfect gift to help them organize their place of work and have an impressive office.
"Procrastination Cure"
If you have an entrepreneur friend who is a serial procrastinator, get them this book to get them to act and stop procrastinating. Procrastination Cure is a book by Damon Zahariades that you can purchase from Amazon. he will find great solutions to build their life routines and habits and take charge from procrastinating.
Essential Oil Diffuser
Essential oil Diffuser can help entrepreneurs with their own business feel more energetic, and raise their moods while they work from their office desks. It also breeds a relaxing atmosphere and relieves stressful days whenever to give you a relaxing time.
Thoughtful gifts for entrepreneurs. 
When thinking of a gift to send to busy entrepreneurs, you should look for practical gifts that will not accumulate dust. That is why you need to consider getting them gifts that are desirable like productive gadgets, inspirational books, or even home office decors.
The best ideas of a perfect gift for entrepreneurs should be gifts that will be used regularly. If your entrepreneurial friend runs an online business, you can support them by gifting them with video lessons, tutorials, and interviews that will help them turn their big ideas into a profitable company.
Conclusion
Exactly what is a great gift idea? This is a gift that will produce a productive person. the right gift will be much appreciated because being an entrepreneur is not an easy job. So if you know an entrepreneur in your life, order gifts that will make a great difference in their business.
In order to avoid giving the wrong gifts to entrepreneurs, it is important that you familiarize yourself with the common gifts which are given during corporate events, tradeshows, and conferences. By doing this, you can then select gifts that can tickle the right cord and tickle the taste buds of your recipients. You can then proceed to determine the type of gifts by thinking about how you want to conclude a gift-giving event, this is because there are different types of gifts that can be concluded in different ways.