Founder & CEO of ServicePlus Home Warranty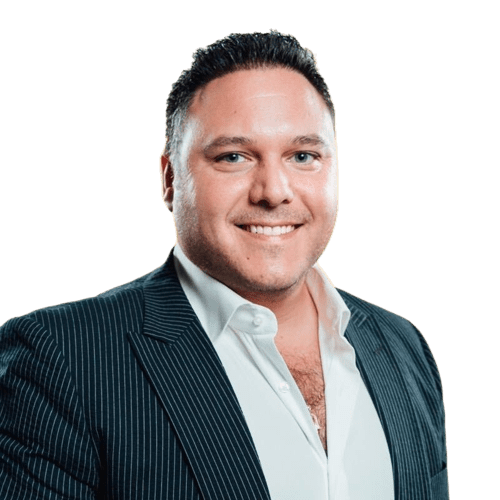 From a very young age I knew the importance of hard work. My dad, Ronnie, was my biggest role model when it came to this. He was the kind of guy that would work six days of the week (and also the type to not dawdle when a seven-day work week was required!). In addition to this, he also put in effort in making sure that he was present in the lives of the people he loved. No matter how difficult it was to fit things into his busy schedule, he was there to remind us just how much he cared for us.
My dad was a great father and a great husband, and as for me? I've always strived to be the same kind of man as him. 
When I was younger, my hobbies involved architecture, drawing, and interior design. Looking at my career now, this might have been unexpected for some. After all, these creative pursuits don't really have much to do with home warranty service! But, I like to believe that it was these interests that pushed me to become the man I am today.
To put things into perspective, many people have described me as someone that is both calculating and enterprising. At 25, when a college friend of mine suggested starting a business in a fresh industry, I didn't hesitate. I quit my job and started the journey of becoming a business owner immediately.
From the way I'm telling this story, you might have expected that this business venture was a total success!
It sounds familiar enough, right? Man ventures into the unknown and makes it big! It's a story everyone has heard in a variety of ways. But, no. In the end, my experience as a first-time business owner actually ended in a tragedy. Rather than success, it was a lesson learned.
David Seruya's Favourite Quote
"You'll only regret what you don't do." Brad Lea.
What people are saying about David Seruya:

Reviews, testimonials and recommendations
David Seruya is a well-rounded business man with an eye for the big picture. He's had experience in every market under sun, and can tell you what to do if your company needs some advice on how best handle certain situations or markets! David also takes pleasure working alongside others - he makes them feel welcome right away so they're happy being at their job all day long too (even though mine might be different). There aren't many people out here doing work like this guy--and I'm proud that my firm has someone as reliable
David Seruya is not just another businessman. He understands the big picture, making him an invaluable asset to anyone who needs help in this industry! I've been able relieve stress thanks David's knowledge of home warranty services --- he truly has my back when it comes down protecting what matters most.
The technicians came out on the day dispatched. They were here after hours, and were polite, clean and respectful. We could not ask for a better service from someone. Thank you