CEO - Entrepreneur - Author
Christina Garibay is a highly respected and sought-after entrepreneur, business strategist, and philanthropist. With a relentless passion for success and a keen eye for identifying untapped potential, Christina has carved a niche for herself as a transformative figure in the world of business.
Early Life and Education
Christina Garibay was born and raised in a humble, hardworking family that instilled in her the values of perseverance, integrity, and dedication. She quickly realized that education was the key to unlocking her full potential and was determined to excel in her academic pursuits. Christina earned her Bachelor's degree in Business Administration from a prestigious university, where she graduated with high honors.
Philanthropy and Social Impact
Christina firmly believes that success is only as meaningful as the positive impact it has on others. This belief has driven her commitment to philanthropy and social impact initiatives. Christina has worked tirelessly to support various charitable organizations, focusing primarily on education, poverty alleviation, and women empowerment. As a testament to her dedication, she established the Garibay Foundation, which aims to create lasting change by investing in scalable solutions that tackle pressing global issues
Christina Garibay's Favourite Quote
"Success is not defined by the heights we reach, but by the lives we touch and the positive impact we create."
Christina Garibay's Articles
Rockstar Profile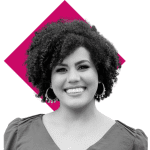 Powerful Knowledge Leads to Prosperity In today's world, we are overloaded with images and data, but there is an immense lack of knowledge in the
Read More »
What people are saying about Christina Garibay
I had the pleasure of attending one of Christina's workshops on organizational development, and I was blown away by her depth of knowledge and engaging presentation style. Her insights have had a lasting impact on how I approach my business and my team. Christina is truly a force to be reckoned with in the world of entrepreneurship.
Alicia Rodriguez
Founder
Christina Garibay has an unparalleled ability to see the bigger picture and develop innovative strategies that have transformed our business. Her passion and dedication are contagious, inspiring our entire team to reach new heights. Working with her has been a game-changing experience for our company.
James Thompson
CEO