Who is Alba Baptista?
Alba Baptista, a Portuguese actress, was born on July 29, 1997. She has garnered international attention due to her performances on both the big screen and in television series. Alba, whose acting skills have made her a household name in Portugal, her breakthrough role in Netflix's Warrior Nun catapulted her to global recognition.
Key Facts About Alba Baptista
She worked as a translator while in Brazil

She chose her career path of being an actress at the age of 15

She schooled in a German school in Portugal

Alba was awarded the Best Actress Award Numerous times

She was the main character in the short Miami film at the age of 16
Early Life and Career of Chris Evans' Girlfriend Alba Baptista
Where was Alba Baptista born? Baptista was born in Lisbon, Portugal.
Her Portuguese mother met her father, who is a Brazilian engineer, while traveling to Rio de Janeiro for her work as a translator. Baptista, who was born in 1997, was raised in Lisbon, the capital of Portugal.
Which actress speaks five languages? Alba Baptista clearly took after her translator mom, as she speaks a whopping five languages: Portuguese, English, German, French, and Spanish.
From an early age, she showed a keen interest in acting, participating in school plays and local theater productions. She attended the Conservatory of Lisbon, where she studied acting and honed her craft.
She began her acting career in her native Portugal. She's featured in multiple Portuguese series starring in several TV series and films. Some of her early roles included "Jogo Duplo" and "A Cura".
At the age of 15, Alba Baptista was the main character in the film Simão Cayatte's MIAMI. She got the Best Actress Award for this performance at the Festival Ibérico de Ciné.
During the following years, Alba developed a strong cinema career in Portugal, as well as starring in roles in three popular Portuguese series
However, it wasn't until 2020, when she was cast as Ava Silva in the Netflix series Warrior Nun, that she started to gain international fame.
Alba Baptista Gained International Fame Through Netflix Series "Warrior Nun"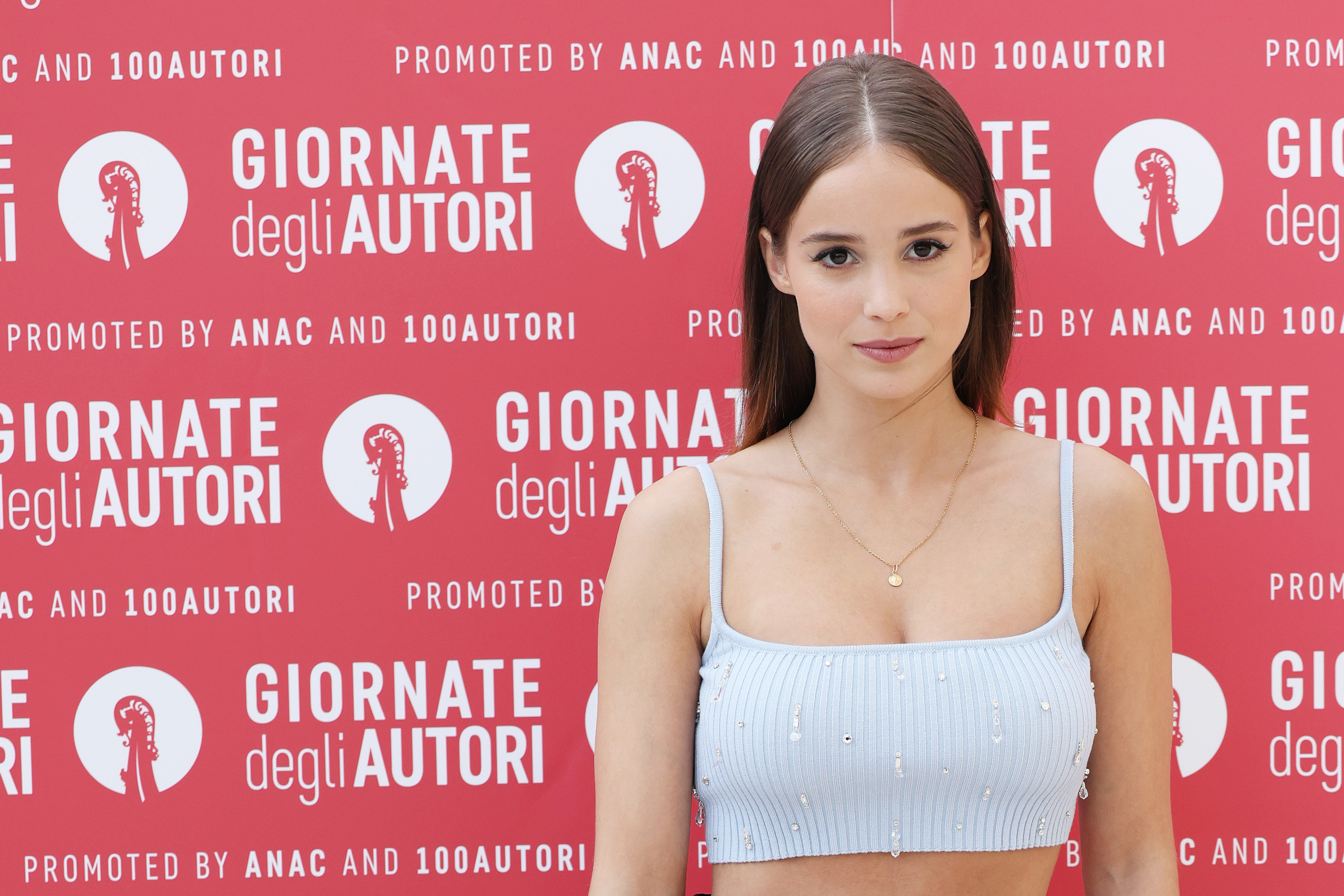 "Warrior Nun," based on a comic book series, sees Baptista playing Ava Silva, a 19-year-old woman who wakes up in a morgue with inexplicable powers. She discovers she is now part of an ancient order that fights demons on Earth.
Despite the fantastical setting, Baptista managed to ground her character in reality, portraying Ava's struggle with her newfound responsibilities with a depth and maturity that resonated with audiences. She has starred in two seasons and was also Oscar-nominated for Mrs. Harris Goes to Paris.
Recognition and Acclaim
Baptista's talents have not gone unnoticed, as evidenced by the numerous nominations and awards she has received. She won the Best Actress Award at the Monaco International Film Festival for her performance in "Patrick", further cementing her reputation as a rising star in the industry.
Alba Baptista Personal Life and Relationship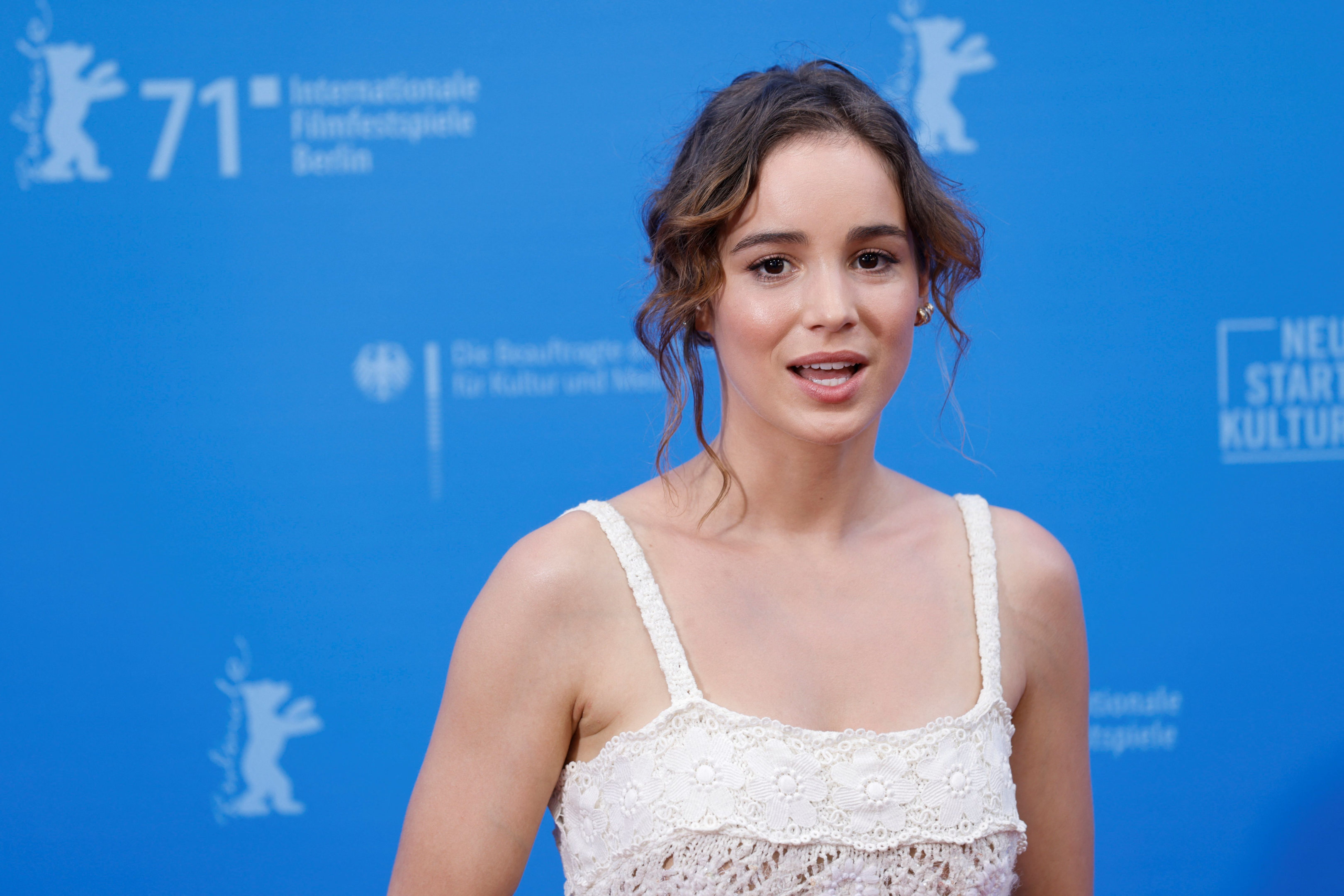 Alba Baptista has an interesting relationship timeline with Captain America star Chris Evans. Though they are yet to confirm their relationship, Alba and Chris Evans were reportedly seen holding hands in November 2022. This comes one year later after there were speculations of them being romantically involved.
According to a source, Chris Evans explained he has been dating Alba for at least a year, and it was serious. In January 2023, a source revealed to US Weekly that the duo had gotten serious. During the 2023 valentines Day, the Boston native shared a glimpse of their private relationship.
Is Chris Evans engaged? Chris Evans is in a serious relationship with Alba Baptista, whom they met in 2021. Remember, Evans has been linked with famous superstars like Minka Kelly and Jessica Biel. He even dated his co-star Jenny Slate after featuring in Gifted. But they ended their relationship.
From what Chris Evans shared during his interview for Sexiest Man, he didn't clearly explain whom he wished to settle down with, but he explained he wanted to take things further from his relationship.
"That's absolutely something I want: wife, kids, building a family," he said. "When you read about most of the best artists, whether it's actors, painters, writers, most of them [admit] it wasn't the work they made [that they are most proud of], it was about the relationships; the families they created, the love they found, the love they shared."
He added;
"So it's also something through my long 41 years that also rings true. Those things are the most important. I love the idea of tradition and ceremony. I had a lot of that in my life, so the idea of creating that—I can't think of anything better."
Future Prospects
Alba Baptista is a young actress with a bright future ahead of her. With her raw talent, hard work, and dedication to her craft, she is set to continue making her mark in the film industry, not just in Portugal but across the globe.
It is evident that Alba Baptista's career is on an impressive upward trajectory, and her fans eagerly anticipate her next moves. As she continues to take on diverse roles and demonstrate her immense acting capabilities, she undoubtedly stands as a beacon of inspiration for aspiring actors worldwide.
A Gleaming Future for Alba Baptista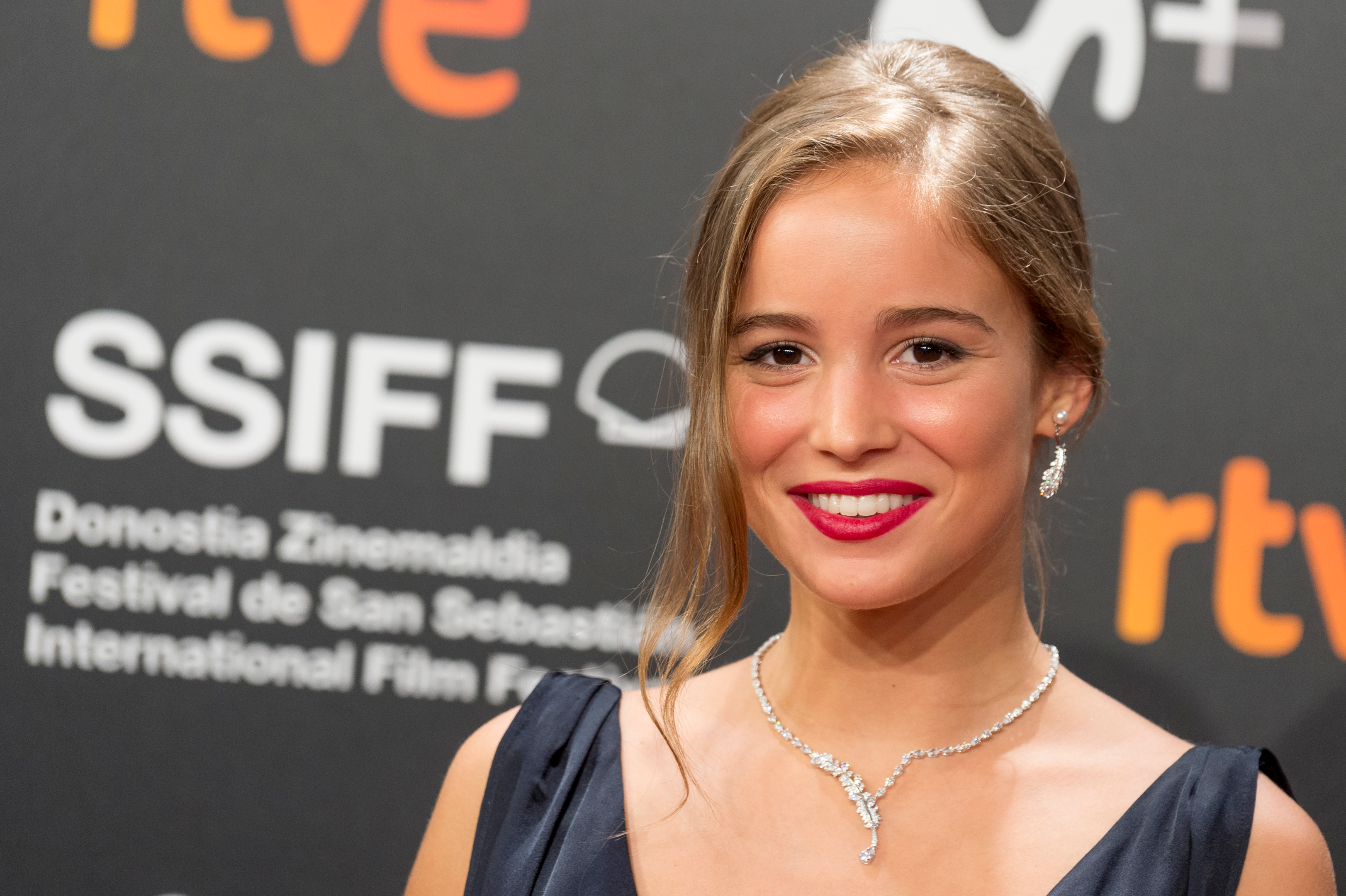 Alba Baptista's meteoric rise from local fame in Portugal to international recognition is nothing short of inspiring. Her captivating performances, authenticity, and dedication to her craft are testaments to her talent and potential in the world of acting. From the stages of Lisbon to the global platform of Netflix, she has demonstrated an unswerving commitment to bringing her characters to life with grace and conviction.
Alba Baptista's story is a resounding affirmation for aspiring actors and actresses that with passion, hard work, and perseverance, one can indeed shine brightly on the global stage. As we look forward to her future performances, one thing is certain: Alba Baptista will continue to mesmerize audiences worldwide, further solidifying her position as a distinguished actress of her generation.
Frequently Asked Questions About Alba Baptista
1. How old is Alba Baptista Warrior Nun?
Alba Baptista is 26 years old. She was born on 10 July 1997.
2. Is Alba Baptista dating?
Yes, Alba Baptista is dating the Boston native and Captain America Chris Evans.
3. What languages can Alba Baptista Speak?
Alba speaks five languages; Portuguese, English, German, French, and Spanish
4. What movies did Alba Baptista play in?
She has been featured as the main character and also takes some lead roles in films. Alba Baptista plays in Fatima, Flite, Mrs. Harris Goes to Paris, Leviano, Flutuar, Nothing Ever Happened, Warrior Nun, etc.
5. How much does Alba Baptista make?
According to sources, Alba Baptista's net worth is estimated at $1 million.