Starting a small business involves a variety of costs, which can vary depending on the type of enterprise you want to establish. In addition to the initial investment, it's essential to consider insurance to protect you and your business from specific expenses. 
As your business grows, safeguarding it from unexpected events becomes crucial. It's advisable to research liability insurance to understand how it can benefit your business.
What Is Business Liability Insurance?
Business liability insurance protects your business from claims and lawsuits. If your company is held liable, liability insurance will cover medical or legal expenses. You can discuss your insurance needs with reputable public liability insurance brokers. Business liability insurance has three main types: general, professional, and product liability. 
General liability

insurance covers customer injury, personal injury (libel or slander), and property damage. Businesses are always at risk during business operations when customers can slip or fall at their place of business. If proven that the company is at fault for negligence, you will face penalties, and the event can damage your reputation. Instead of paying out of pocket for expenses, the insurance will help you pay, and your business assets remain untouched. 

Professional liability

insurance is for those professionally practicing and employed by a company. This type of insurance will help cover liabilities if the professional has provided services but made mistakes. It is also known as errors and omission insurance. Customers or clients affected by these mistakes can file a lawsuit against the professional.  

Product liability

is designed for businesses that sell or supply products to the public and will cover damages and legal expenses. Companies that manufacture products are at risk of causing injuries or damage, and customers can sue them. The impact can be complicated throughout the supply chain, and lawsuits can extend for long periods due to lengthy case procedures.  
The type of liability insurance will depend on what kind of business you have. Each business liability insurance type will apply to some areas of your business. Still, focusing on your business's risks is essential to help you decide on the best liability insurance.  
How Much Is Liability Insurance?
General liability insurance costs will vary from one provider to another, and different businesses pay different sums annually. The average monthly price is around USD$40 to USD$70. 
You can call a representative today and get a quote to find out how much it will cost your business. Product liability coverage is typically included in the general liability, which may cost around USD$500 per year or USD$42 per month. 
Out of the three types of liability insurance, professional liability can range depending on the profession. A medical practitioner's insurance can cost more than an engineer's coverage because of various factors. That's why you need to pick the right insurance for your business.
What Factors Affect The Cost Of Liability Insurance?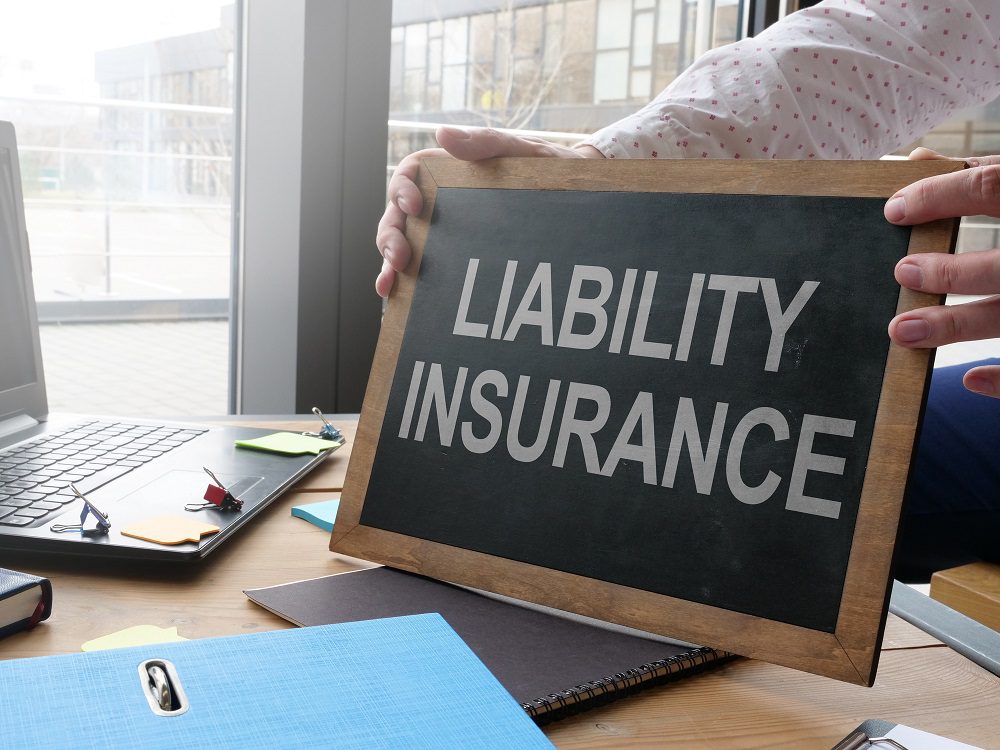 The cost of liability insurance for business is determined by factors you can control and outside factors beyond your control.  
A primary factor that can affect your business liability insurance payments is the type of business you have and what you do daily. There are businesses that providers consider high-risk. 
For example, professional liability is likely to be more expensive for doctors than those in the computer repair business. But if one is determining the cost of cyber liability coverage, the person handling computer hardware will likely pay higher than those in the medical field.  
The providers will also check the number of claims made for particular businesses or professions. They will adjust the premium for a company that tends to produce claimants. It is the way that insurers protect themselves from losing money.  
Your policy will contain the coverage type you need, and your provider sets the maximum limit on how much they will pay you when you claim.
For example, personal liability may cost a minimum of USD$100,000 and a ceiling of USD$500,000. That means an individual claim can cost around the former, but the providers will not pay more than the latter for the year. The higher the limit, the more expensive the premium. Higher deductibles also mean that you get a lower premium.  
The location of your business can also affect insurance premium costs depending on the risks associated with the area. Towns, cities, states, and countries will have characteristics that can impact how your premium is calculated. Crime rates, natural disasters, and the effects of storms, such as flooding, can increase the premium. 
You can be considered high-risk if you or your business has made claims in the past few years to cover legal or medical costs. The insurance provider will assign you a higher premium because of the potential costs in the future when you have a claims history that provides insight to the provider that you'll likely make a claim again, regardless of whether it was your fault.  
You can alleviate this if you choose to give a higher deductible. The deductible is the out-of-pocket money you're willing to shoulder instead of entirely relying on the insurance money. It reduces the amount of money the provider will give if your deductible increases. Another way is to ensure that you're willing to work through your business operations and eliminate processes and habits that put it in danger to reduce claims. 
Your insurance premium will differ from other businesses also because of the type of coverage you want. Listing down the risks of your business and talking with an insurance representative will help you understand the coverage you need.  
Your small business can benefit from liability insurance that protects your assets from lawsuits and debts. Liability insurance will cover the cost of legal and medical services. There are also three types of insurance: general liability, professional liability, and product liability. 
The amount you will pay is determined by factors such as the nature of work, historical claims, size of the policy, and business location. Providers use this information to determine whether a company is high-risk.