The question "what is the most important thing on earth?" is highly subjective. The answer can vary from one person to another. It's all a matter of values and perspectives, but a few basic things are important to everyone.
In a world where life is moving super quickly, it's possible to get lost and even miss out on some of your life's essential things.
The priorities in our lives are constantly changing as we grow older, but the one thing that is always present is the value of certain things that completes us.
Even though people live different lives and are entitled to their own opinions about making life choices, at the end of the day, there are some familiar entities we share that essentially point towards one goal: fulfillment and happiness.
If you have been wondering "what is the most important thing on earth?" we have mentioned 20 answers below that might resonate with you.
Continue reading to know more.
Food
Food is fuel for our bodies. We require food to give us the necessary nutrients and supplements to keep the body running smoothly. Every part of our body depends on proteins, carbohydrates, fats, vitamins, and minerals to function normally, which we get through food consumption.
So work on consuming a healthy balance of all these nutrients to provide enough fuel for your body.
Water
As evident as it is, we all need water to survive. In fact, our bodies are made up of 60% water used to run every part of our body. Water plays a central role in allowing the smooth functioning of all your organs, from the cells to the tissues.
Not only that, but water also regulates your body temperature and quite essentially, keeps you alive! So always stay hydrated and drink at least 6 glasses of water daily.
Sleep
Sleep is vital for the body. After a long day of tirelessly working, your body needs to rest and recharge to get ready for another day.
According to a resource article by the Division Of Sleep Medicine at Harvard University, lack of sleep increases the risk of chronic illnesses.
Additionally, you need at least 8 hours of sleep daily for your body to function normally. Sleep deprivation can lead to mood swings, anxiety, and other mental health disorders.
Health
It's true what they say- health is wealth!
We often don't appreciate what we have until we lose it, which is true, especially when looking at health. We take good health for granted and tend to focus on other things we deem more important, like money and fame.
However, if you look at the bigger picture, these other things that are seemingly important to us have no real purpose unless we have a healthy body and mind.
Research shows chronic physical health conditions are highly correlated to poor mental health. And this factor is all the more reason why it is even more important to start paying attention to health and wellness as we grow older.
So always take care of your physical health by eating a balanced diet, giving your body the nutrients it needs, getting enough sleep, and getting a good amount of exercise.
Love
Love is a strong driving force in our lives. It is what connects us to the earth and other living things. Love doesn't have to be just related to romantic relationships; it can be the center of every aspect of your life.
The love you experience with your partner can differ from the love you share with your friends and family. You also experience love in your work, the place you live, the food you eat, and many other activities.
Love is what makes you human; it makes you vulnerable, but that's not necessarily bad because being vulnerable means that you care about feelings and emotions like empathy and compassion and are even resilient in the face of adversity.
It is important to embrace the love you feel and experience it fully without holding back.
Purpose
When you have a purpose, you can have the answer to every "why" in your life. To live a life that is worth living, you need a purpose, and this purpose is what drives you to fulfill your goals.
Your purpose pushes you to get up in the morning when you feel like you don't want to face the world. Your purpose keeps you bouncing back even when life throws challenges your way.
Having a purpose motivates you to live through each day, intentionally working towards some semblance of a life goal. A strong purpose drives people to do the things they love and achieve great heights. It also gives your life a much more positive outlook.
In fact, according to Steve Taylor, a psychologist, not having a purpose of living for 'makes us more vulnerable to boredom, anxiety, and depression.'
Take a look at all the successful people in the world. If you ask them how they got where they are in their lives right now, they would probably give you the same answer- having a strong sense of purpose.
Passion
Now you know that a life purpose will answer the question of the why, but passion connects you to your purpose. Passion can encompass your dreams, hopes, and desires in life.
Being passionate about something in your life means you are prepared to fight tooth and nail, whatever it takes to achieve it.
Passion also boosts your focus on your purpose and your goals. You get more creative and productive with the things you spend your time on. Take the example of Steve Jobs, the founder of one of the most famous companies in the world, who said that the first principle to success is doing what you love.
He said that passionate people are the ones who can run the world and change it for the better. He also claimed that his passion drove him to achieve all the laurels he received.
Doing what you love and are passionate about will bring you success and keep you happy. Your life will feel more fulfilled when you follow your passion. So find your passion and use it to improve the world.
Do what you love and love what you do!
Wellness
Mental health is just as important as physical health. These two are interconnected in so many ways that the effects of one affect the other. Nobody wants to experience stress and trauma in life, but life doesn't come that easy.
Throughout your life on this planet, you will have to deal with your share of challenges, and it might be difficult to cope with them sometimes.
This is why it is so critically important for you to pay attention to your mental well-being. To feel anxiety and stress, you don't have to be diagnosed with a mental illness.
If you are not equipped to face these adversities, it will profoundly impact your life, happiness, and well-being, including your physical health.
With that said, there are a lot of remedies, exercises, and activities that can help improve your mental state. The most important thing to follow is self-care.
Take time out of your schedule to relax, unwind and meditate. Give your mind the time to de-stress from all the clutter and take things one day at a time.
Friends
Friends are also a crucial part of your life. You might have an extensive and loving family, but friends are those in your life who can make the journey even more exciting.
You might have to spend time away from your family at some point in your life, but that's when your friends can fill the gap and give you the support and love you need.
Your friends are the people you can share with the most important moment in your life. Real and true friends are not very easy to come by but if you're lucky and find them, keep them close, as they are the people you can lean on in times of need.
It's normal to grow apart from certain friends in your life, but don't worry. You can always find new friends in a new chapter of your life. That's the beauty of friendship.
Communication
Communication perhaps plays the most fundamental role in bringing people together. We can share feelings, thoughts, and ideas through different communication modes. You get to build relationships and connect with people worldwide through communication.
Effective communication skills help people understand each other, bring peace and harmony to conflicts, and add reasoning to decisions. It plays a vital role in every aspect of our lives, including personal and professional relationships.
Family
Family is truly forever. Wherever you are, and wherever you go, you can always count on family to be there for you through thick and thin. It's normal to get into arguments and disagreements with each other within a family, but they are the ones who will always be there for you for both the good times and the bad.
Unconditional love is what you get from family, so never take your family for granted. Appreciate them and support them whenever they are in need, just as they would in your time of need.
Many people neglect their families or fail to appreciate them. If you feel like you also haven't been showing your family how much they mean to you, you better start now!
Time
They say time is the greatest teacher. And this is true because only through time can we understand better, live better, and work towards our personal goals.
When you understand the value of time, you can cultivate good habits of organization so your life is more structured and you get to spend time on the things and people you hold close to your heart.
Hence, time is a priceless phenomenon that we need to take advantage of. Prioritize the people or things that are important to you so you have enough time to spend with your loved ones and also do the things that you want.
You will never get back the time you have lost, so make the most out of every moment and live each day by making every second count.
Money
The reason why money is important in our lives is that it gives us a sense of security. It acts as a commodity through which you can experience better living standards. You can buy essentials for survival, such as food, water, and shelter, through money. You also get access to better healthcare when you have money.
Financial stability provides you with some freedom that you can comfortably enjoy. So, even though money cannot buy you happiness, it can help you fulfill your needs.
Positivity
You must have noticed how you automatically smile back when you see a person smiling at you. This is because of the contagious nature of positivity. When you radiate optimism around your friends and family, they automatically share the same vibe.
Having a positive outlook on life is critically important for your mental health. You become less prone to getting stressed, depressed or anxious when things aren't going as expected in your life. It gives you the strength to push yourself and bounce back whenever you get knocked down.
Not only does your mental health improve, but studies have shown that a positive attitude can significantly impact your physical health.
So instead of looking at closed doors, find a window and get to where you want to go.
Gratitude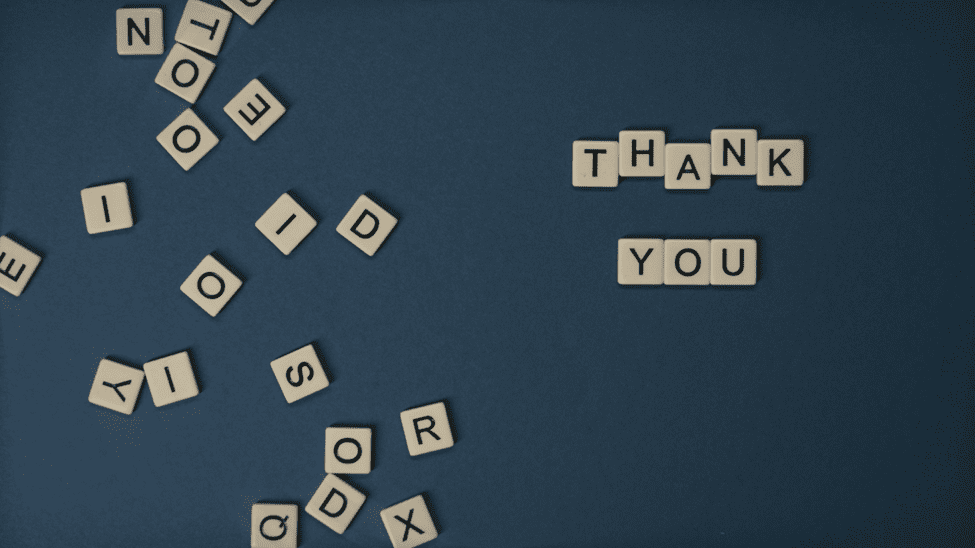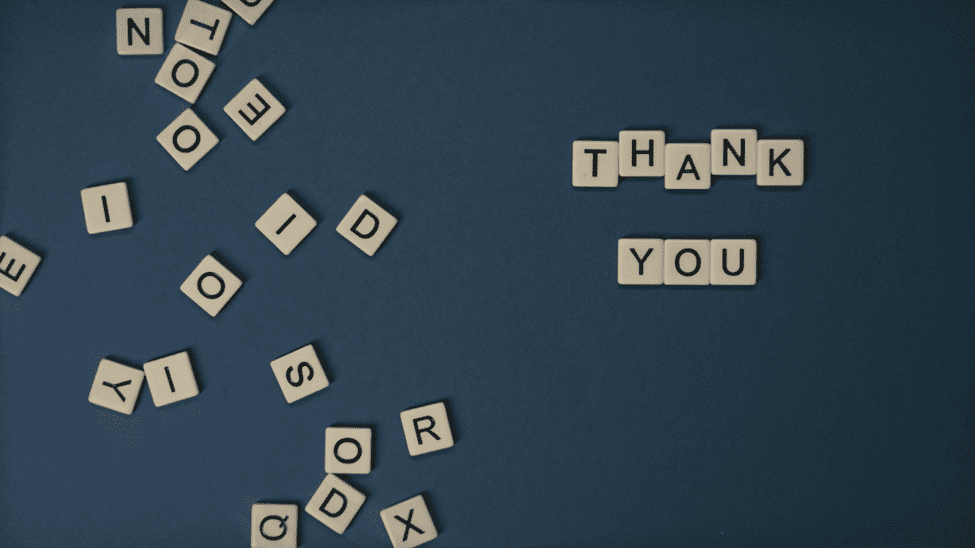 Being grateful makes you appreciate the things that you already have. When you practice gratitude in all walks of life, you become more aware of the good in your life.
It elicits positive emotions, brings out the goodness in everyone, and makes people more appreciative.
According to research in positive psychology, gratitude is associated with happiness. This is because being grateful comes from a positive mindset. When you start appreciating what you have, you automatically magnify your positive attitude, let you feel a sense of satisfaction, and allow you to experience joy and happiness.
So why not start practicing a little more gratitude and work towards a fulfilling life today?
Education
This has more to do with allowing yourself to learn new things every day rather than focusing on completing higher levels of education. The more you learn, the wiser you become.
Whether you are a reader or an audio/visual learner, make sure you take the time out of your day to educate yourself on the ways of the world and how things work and watch the news.
It's the only way we learn to deal with all the events in our lives. Learning helps you develop critical thinking, reasoning, and decision-making and provides a sense of direction in life.
Develop your knowledge and skills by allowing your mind to be open to new information.
Music
Music is a universal language. It can bring people closer together and has the power to evoke all kinds of emotions. It can take you back to a fond memory, and make you laugh, cry, relax, think or even dance! Music can help you express many emotions when you cannot find the right words. Many people also use music as a way to focus on work.
You can even use music as a form of therapy. According to NAMI, music therapy is also beneficial for a range of mental health conditions. This includes trauma, depression, and other mood disorders.
Memories
Memories last forever. Once it gets logged into our consciousness, it stays forever till the day we die. This is one of the reasons why memories are so important because it is quite literally a part of us.
It is who we used to be and who we are now and gives us a sense of identity with these memories. It also teaches us how to learn from our mistakes, remember important things, and helps us connect with our emotions better.
Memories are not always only the big significant ones like celebrating an anniversary or getting married, but it also takes into account the smaller, seemingly insignificant parts of our lives that we remember and cherish.
All these moments together create a beautiful documentary of our lives, which is why we hold them so dear.
Compassion
Compassion is what makes us human. Being able to put others before yourself and share their feelings is so important in building meaningful relationships. In a world that sometimes lacks empathy, being compassionate, showing a little kindness, and caring for someone or something go a long way.
Showing compassion to another in need is a selfless act that can also evoke a feel-good emotion in you. You feel good that you were able to help someone; that feeling can be just as rewarding. For example, giving money to the poor or volunteering at a homeless shelter.
Having compassion can give your life more purpose and develop a healthy mindset. So try to cultivate it in yourself and improve your psychological well-being.
Freedom
Freedom is a fundamental human right. Freedom gives you the power to think, feel and speak as you please without worrying about possible constraints and censorship. Many people take the idea of freedom for granted and don't realize how lucky it is to have freedom. Imagine having no say in the words you speak, the clothes you wear, and the things you do. It feels like you are trapped in prison with no way out.
This is why freedom is so important in our lives. With freedom, we can do what we want, like follow our dreams, get our dream job, listen to our favorite music, and make our own decisions.
FAQs:
What Are The Basic Needs Of Human Beings?
Among other secondary needs, the most basic human needs are shelter, clothing, air, food, and water. These are necessary for the survival of all human beings.
How Can I Focus On My Goals?
The most crucial strategy that will help you improve your focus is to minimize the number of distractions around you. This will limit the focus to a smaller number of tasks, allowing you to avoid multitasking and losing focus.
The clearer your path is toward your goal, the better your chances of reaching them. Other strategies include taking breaks and meditating. Consider practicing mindfulness which will help you narrow your focus to the present.
How Can I Create A Good Life Plan?
Start with a self-assessment procedure. This is the process where you try to figure out what are the things you are good at, what are your talents and skills, what values you uphold, etc.
When you have a fair idea of your skills, you can start developing a vision for your life goal. Consider what it looks like to set up SMART goals that lead you toward this vision.
Set long-term goals and execute an action plan. Stick to your goal and always remember to be kind to yourself even through failures. A positive attitude is the key to experiencing success despite the challenges you might face.
What Kind Of Goals Should I Set For My Life?
Although it's tempting to set high standards and goals for your life, it can often backfire and leave you feeling unaccomplished or incompetent when you cannot reach them.
Instead, try to set SMART goals. SMART goals are Specific, Measurable, Attainable, Relevant, and Time-bound goals. Having these goals gives you a better direction about where you want to go. It also makes you more organized and focused on achieving your goals.
It's a great way to motivate yourself to keep targeting your goals and celebrate the smaller achievements in life.
What Is The Most Critical Step In Prioritizing Goals?
The first thing you need to do is set priorities. When you have a specific set of priorities, you can divide your time more judiciously for everything you want to do.
For example, if your number 1 priority is your career, you can dedicate more time and attention to activities related to this. You can spend the rest of the time focusing on other priorities.
It would help if you also considered setting SMART goals, becoming more organized, and remembering that you don't have to be perfect. Take time away and focus on self-care too.
How Can I Make The Most Out Of My Time?
Begin the process by reconsidering the priorities you have already set in your life and ask whether it's time to change your priorities.
Remember that you are not obliged to fulfill the needs of everyone in your life. So learn to say no with grace.
Always being on schedule, fully booked days, and considering sleep a luxury is not the meaning of "making the most out of your time."  When you follow a healthy routine that lets you enjoy your own alone time but also get the important things done on time, you'll feel satisfied with the things you have accomplished in your own time.